With so many styles to choose from, the hard part is settling on just one. We've narrowed it down to the 10 most popular interior design styles and all you need to know about each one.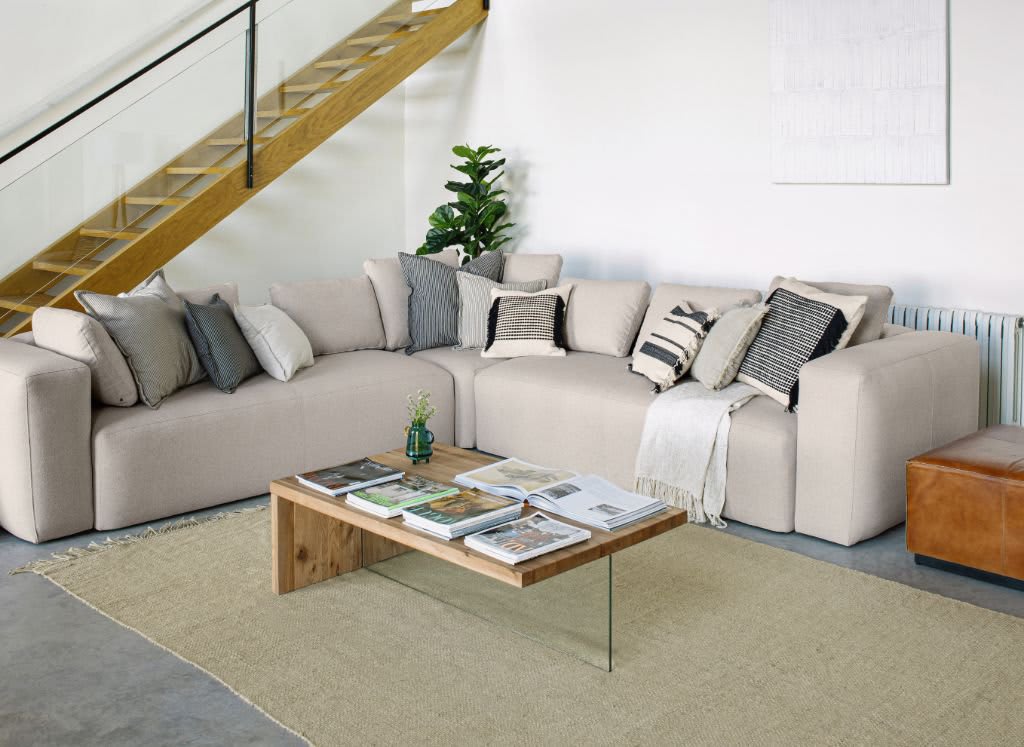 Scandi style
Currently one of the most sought-after looks on the home décor scene, this style originates in the three main Scandinavian countries, Norway, Sweden and Denmark. It embraces a down-to- earth lifestyle and interiors based on functional yet aesthetically-pleasing elements.
To achieve a Nordic look in your home, go for natural materials and bring different textures together in the same space. Simplicity should be the dominant factor and natural light is a plus. Play with a combination of plain and neutral shades such as whites, greys, creams and beiges. And the golden rule: avoid clutter at all costs.
Take a look at our recommendations for decorating a Nordic bedroom .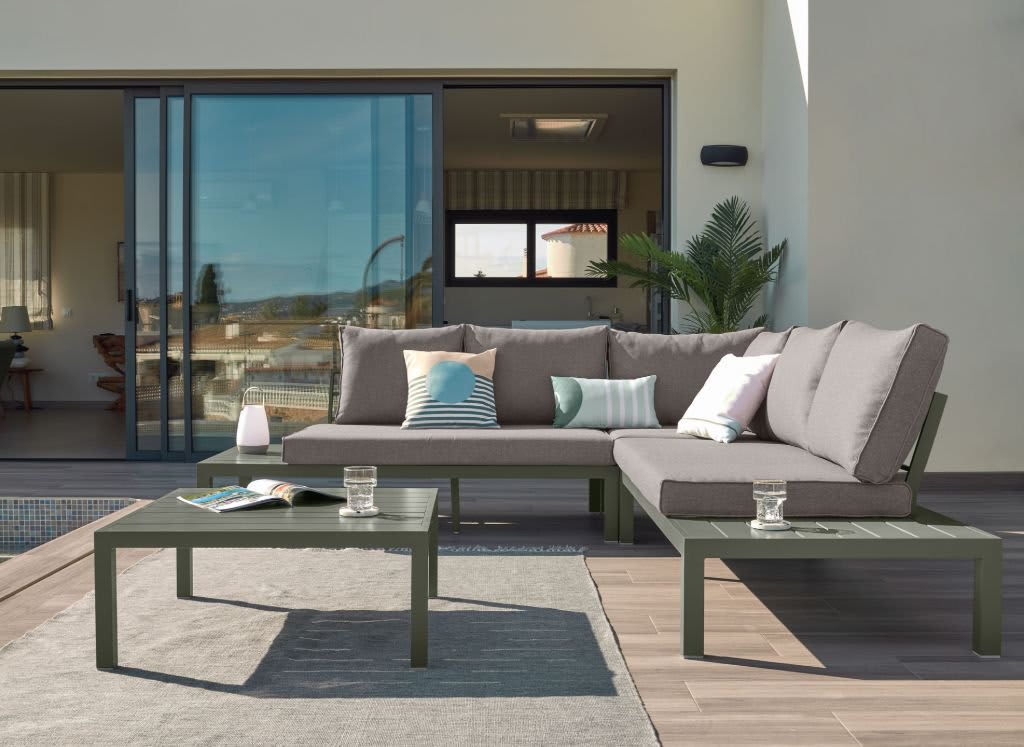 Modern style
Modern décor is characterised by a sense of harmony, functionality and simplicity. Clean lines and flat surfaces take centre stage.
The keys to getting modern décor down to a T is to start with light shades such as whites, browns, or shades of grey and combine them with dark colours. This generally means taking advantage of the accessories such as cushions, rugs and curtains to give a splash of contrasting colour to an otherwise light-coloured room. Go for either dark-coloured or white wooden furniture.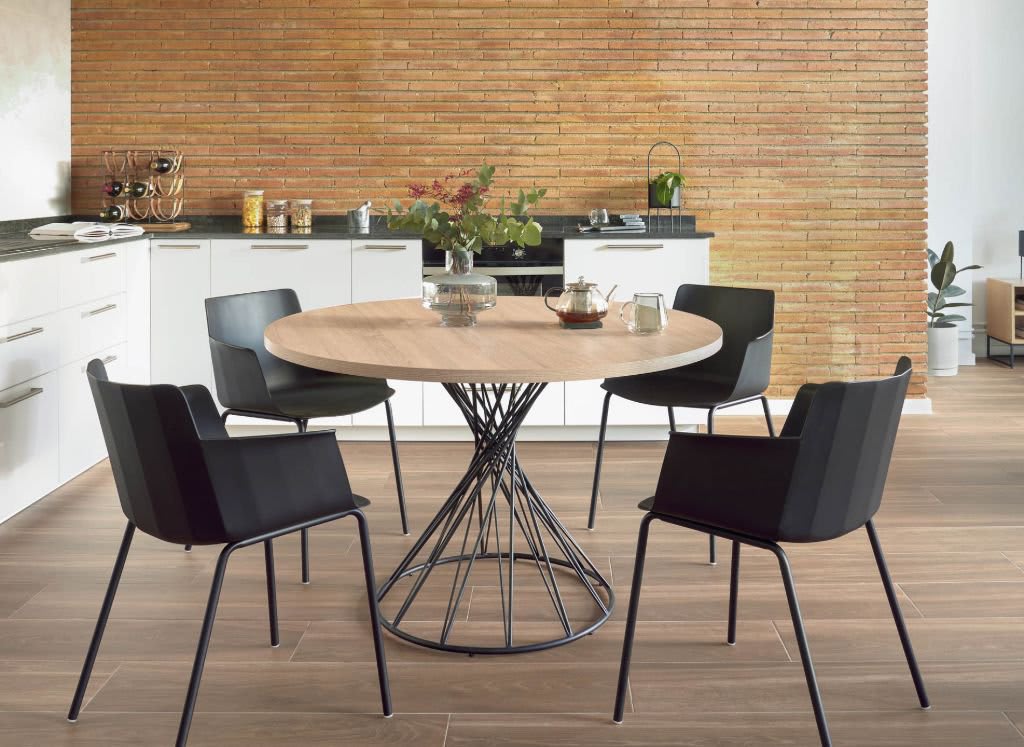 Industrial style
Industrial- or urban-style décor goes back to the New York loft vibe of the twentieth century. Broadly speaking, this meant renovating factories or warehouses and converting them into fully open-plan homes featuring high ceilings and large windows.
Urban-style interiors are characterised by their sense of spaciousness and cosmopolitan, casual feel. The true secret to nailing your city loft look is in maintaining original structures, exposing bricks, pipes, and bare walls, and enhancing large windows by doing without any type of curtains. Industrial-style homes tend to be completely open-plan.
The most common colours used to decorate these interiors are greys, whites, browns and blacks. Or in any case, predominantly sober shades that evoke this style's warehouse type origins. Then let your imagination run wild with materials such as iron, leather, cement, wood, cotton and linen.
If this is the look for you, don't miss the 10 keys to decorating an industrial style living room.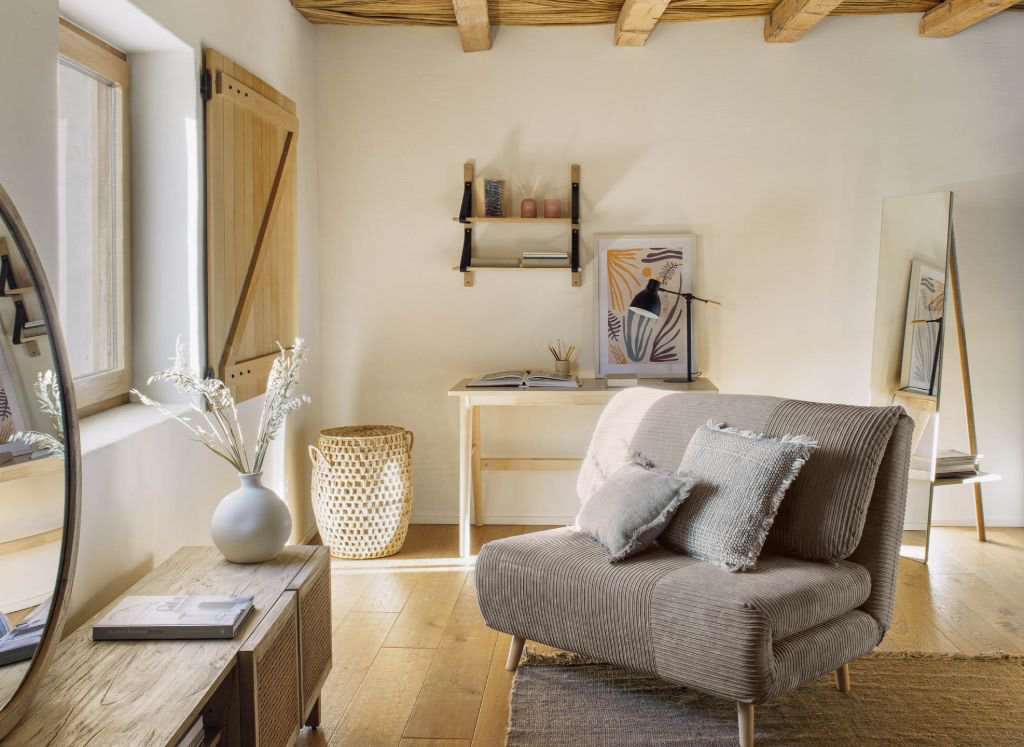 Rustic style
A rustic style evokes cosy images of country houses. The keys to achieving a cottagecore look is to transmit a feeling of dreamy tranquillity and relaxation and ensuring it filters through the whole house – from the dining room and kitchen to the bathroom and bedrooms. Are you wondering how? Start by infusing the house with warm colours through the furniture and fabrics and opting for natural materials. Simplicity and a sense of order are also central to the rustic look.
Wood, stone, clay and natural fibres such as wicker and jute predominate in this type of interior décor, and adding some blues, browns and greens will bring nature closer to home.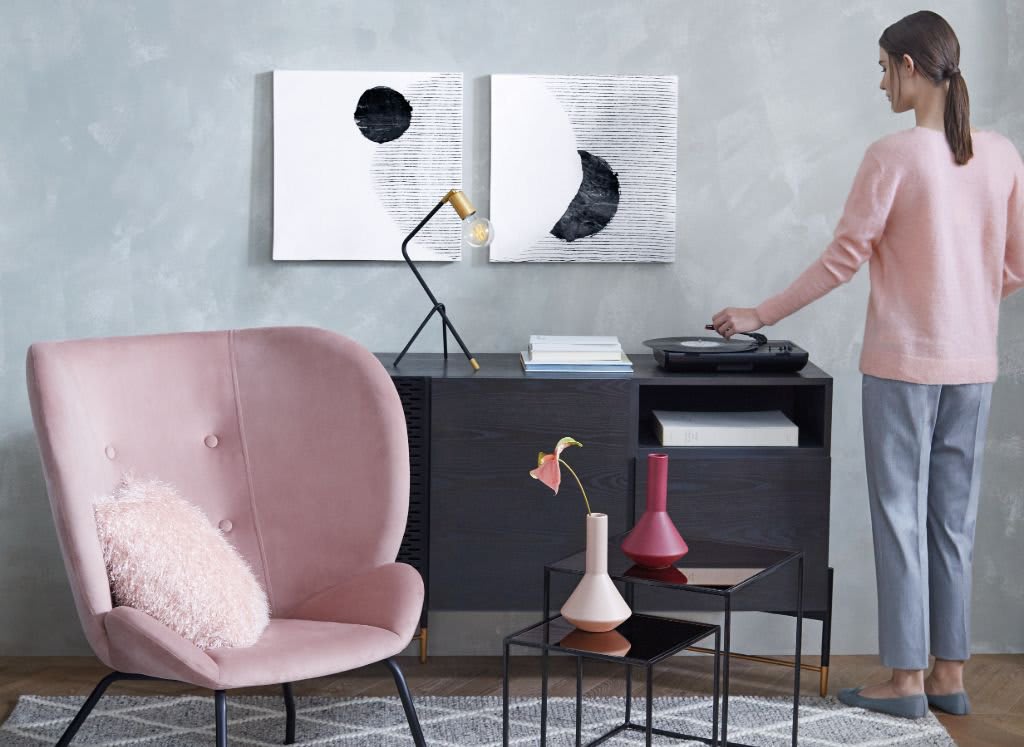 Vintage style
Elegance and romanticism are the common denominators of vintage-style décor. Success lies in balancing mid-century charm with a handful of contemporary objects and elements thrown into the mix.
Aim to soften the full-on vintage look with pastel colours such as whites, pinks, beiges, grey-blues, turquoise, lilac and peach. For the final touch, floral prints are a winning formula to clinching the look.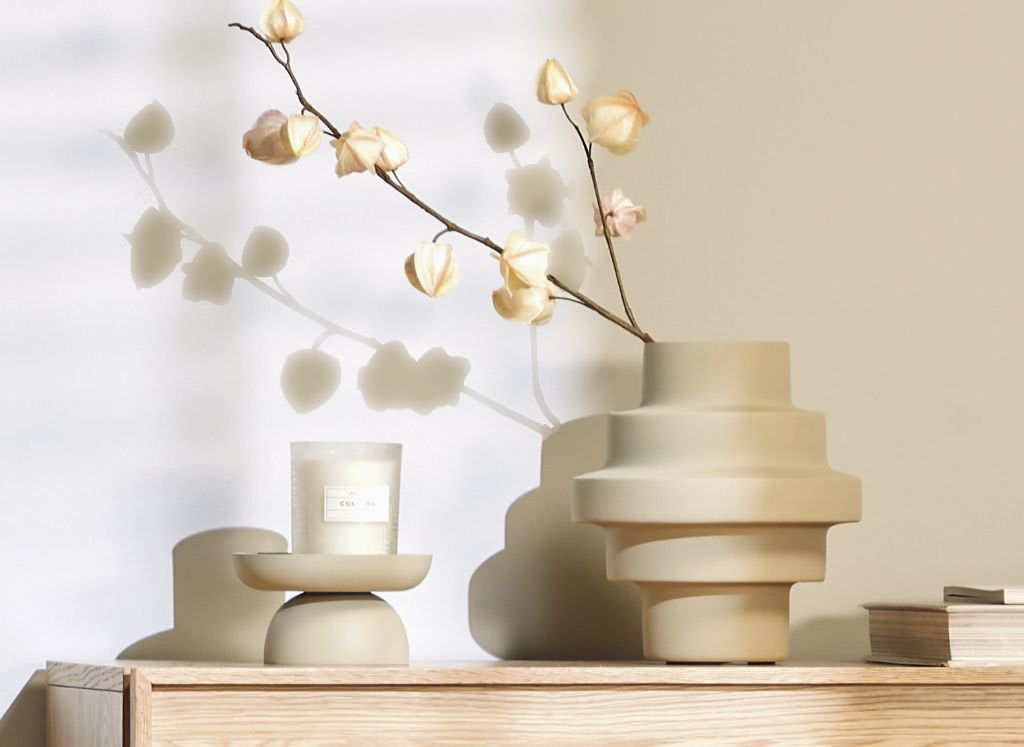 Japandi style
Calm, warm, functional and relaxing spaces are the hallmarks behind a Japandi interior. And it's the newest current trend, but why? Possibly because it conveys a sense of total relaxation the minute you step inside.
Welcome to minimalism reinvented. The part we like best is that it's all based on natural elements, and as we know, natural is more fashionable than ever. Light wooden furniture and organic fibres such as linen, ceramic and bamboo may feature in any of the decorative elements while the tones used evoke calm and purity, based on beiges, whites or greys as a backdrop, with a hint of colour in cool pastel shades.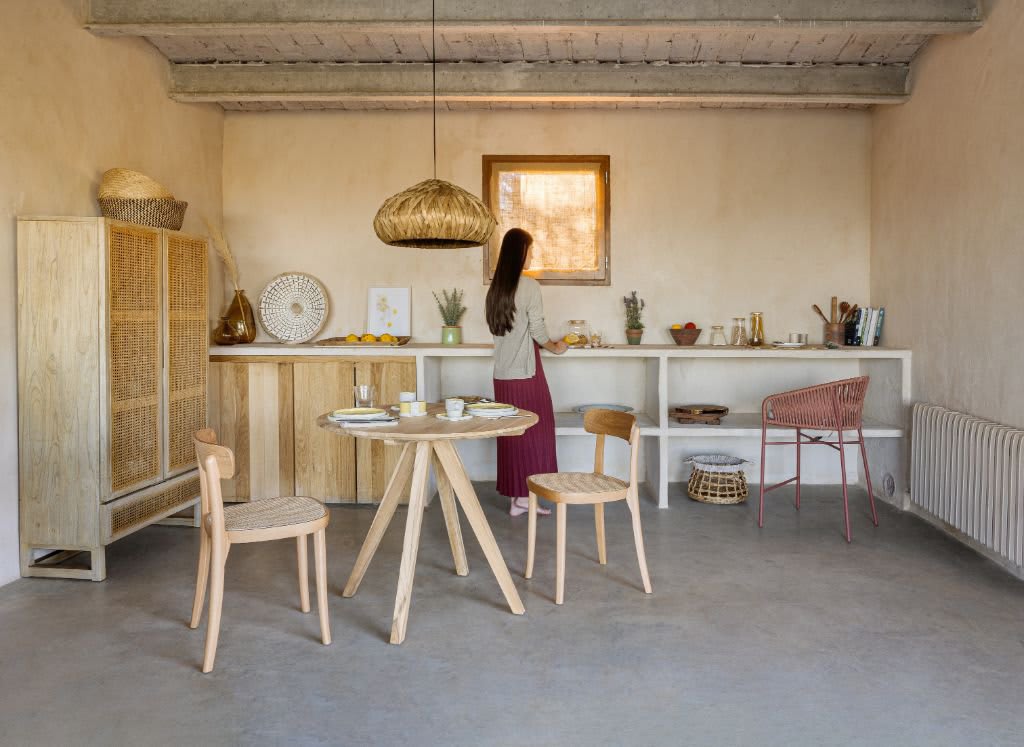 Wabi-Sabi style
Like Japandi, wabi-sabi style originates from Japan, and is essentially focused on finding beauty in imperfection. It exudes rustic simplicity and warm minimalism with nature at the essence.
This type of decoration is infused with shades of sand, polka dots, whites and greys, all of which evoke nature. So it goes without saying that wabi-sabi approved materials are all based on natural elements such as wood, stone, and noble fibres such as cotton, linen and wool.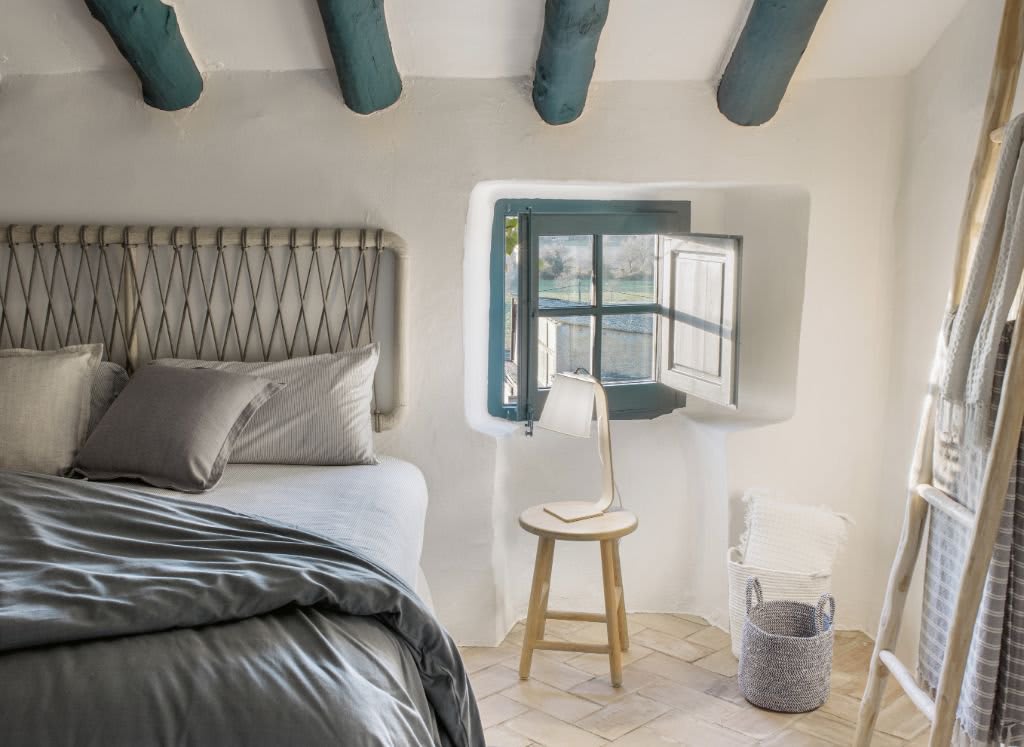 Mediterranean style
The Mediterranean style is universally adored because it transports us to the beautiful beaches and crystal clear waters of destinations like the Costa Brava. To achieve that breezy seaside look, it's important to get the lighting right and arrange the spaces well. Add a Mediterranean vibe by incorporating light blue, navy or turquoise in textiles and décor accessories. Don't forget to use furniture that conveys warmth and beachside cosiness.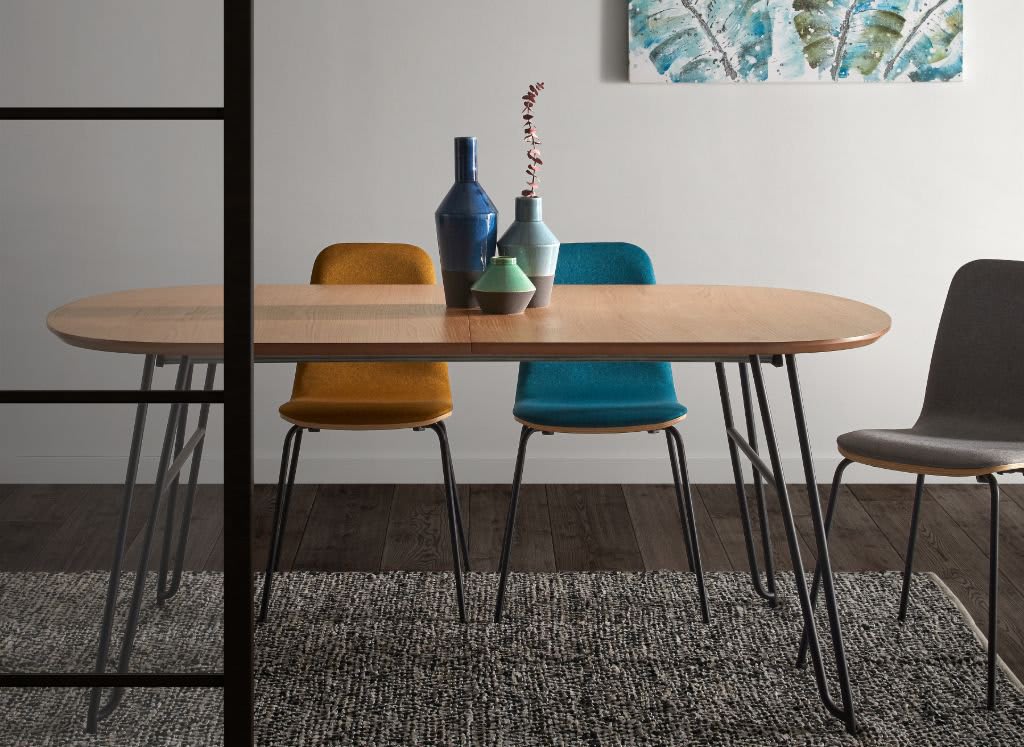 Mid-century style
Mid-century style interiors mix warm and functional décor with minimalist harmony and solid colours – all vital ingredients of a characterful space. A house with a mid-century air tends to have predominantly straight and clean lines with a touch of simple grandeur mixed in.
To get the total mid-century look, start with white walls – they'll form the perfect backdrop for those classy wood finishes and the whole place will feel warm and spacious. Another trick in our mid-century magic book is to combine neutral colours with just a few accents in a more vibrant colour such as mustard yellow, moss green or tangerine. Steal some of these tips for yourself and your home will exude style.
For the furniture, we recommend teak or walnut wood but with simple and linear shapes that bring an air of elegance and order. And the good news? No need to worry about accessories and extras because they're almost obsolete in mid-20th century style interiors.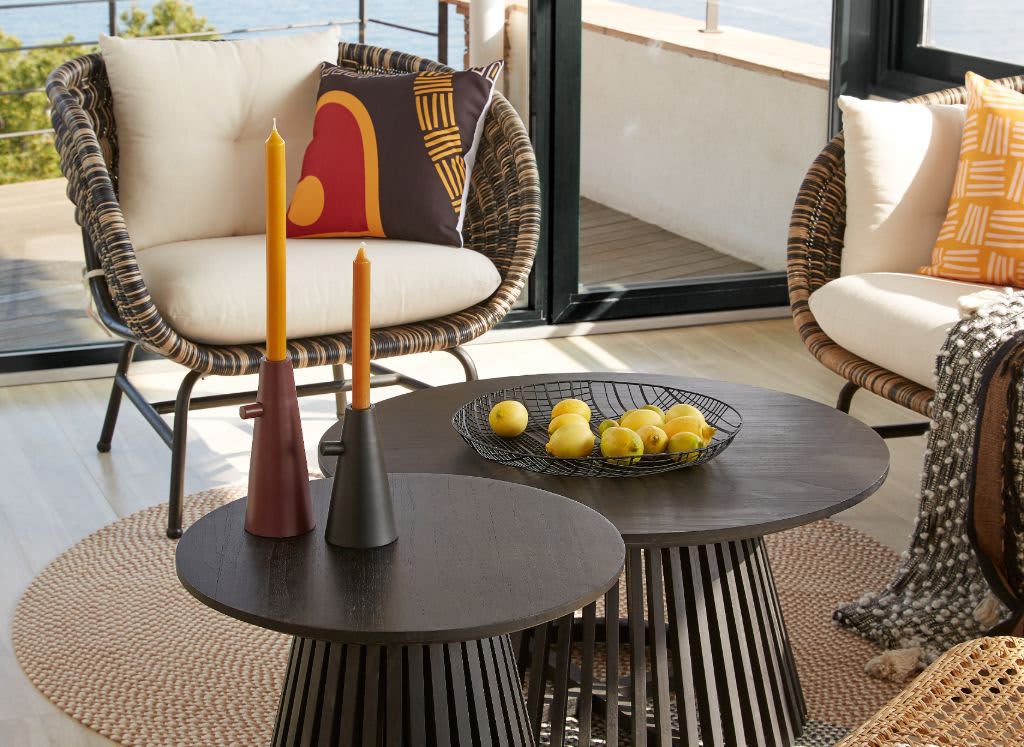 Colonial style
As its name suggests, colonial style borrows from different cultures of the world. In the context of home interiors, colonial style uses furniture and unique elements from various continents – warm, earth tones and whites commonly feature in the colour scheme, while textures tend to focus on natural fabrics such as linen and cotton, or fibres such as wicker and bamboo. But colonial interiors are probably best known for featuring solid pieces of furniture made from high-quality, exotic dark woods such as teak and acacia.
11 Nov 2021, 10:24 p.m.