Vintage style is elegant and romantic, combining soft colours with floral prints and eye-catching touches, and classic furniture with modern pieces. The secret to a successful vintage look is in finding a balance between traditional and contemporary furniture. Let us help you out with these six ways to give your living room a vintage remix.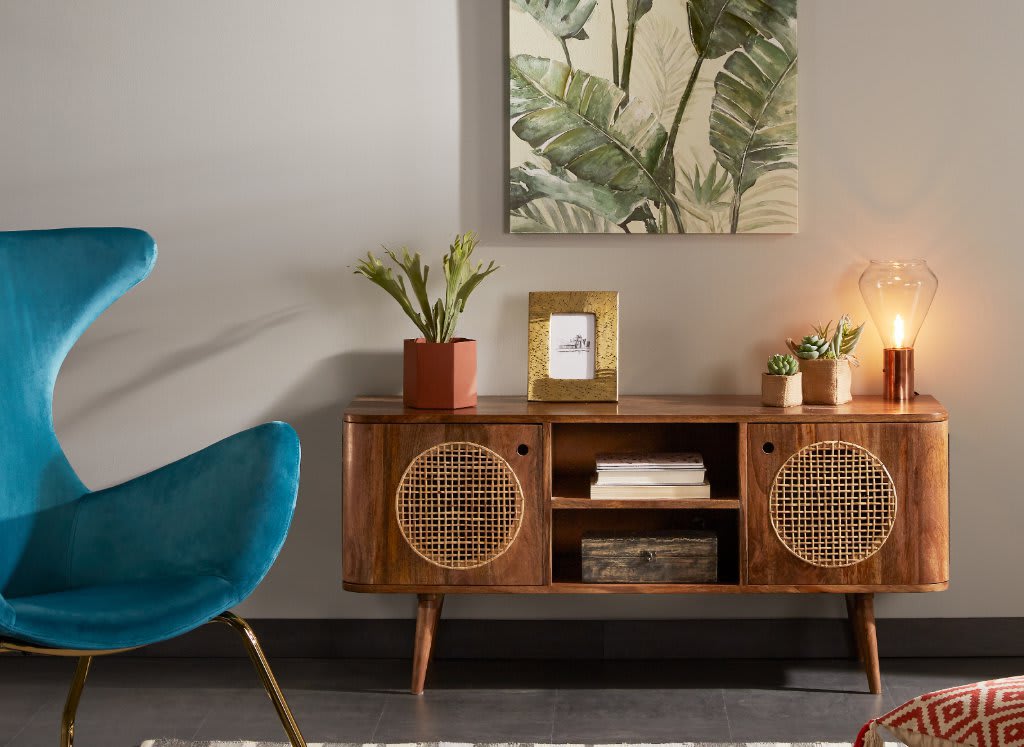 Wood and wicker
Wood is the key material used in classic furniture and will help you to give your space the elegant look you're after. Wicker also has an important part to play. Choose furniture with classic designs that mix these two materials, such as our Licia TV stand. Together, they'll create a relaxed and cosy feel.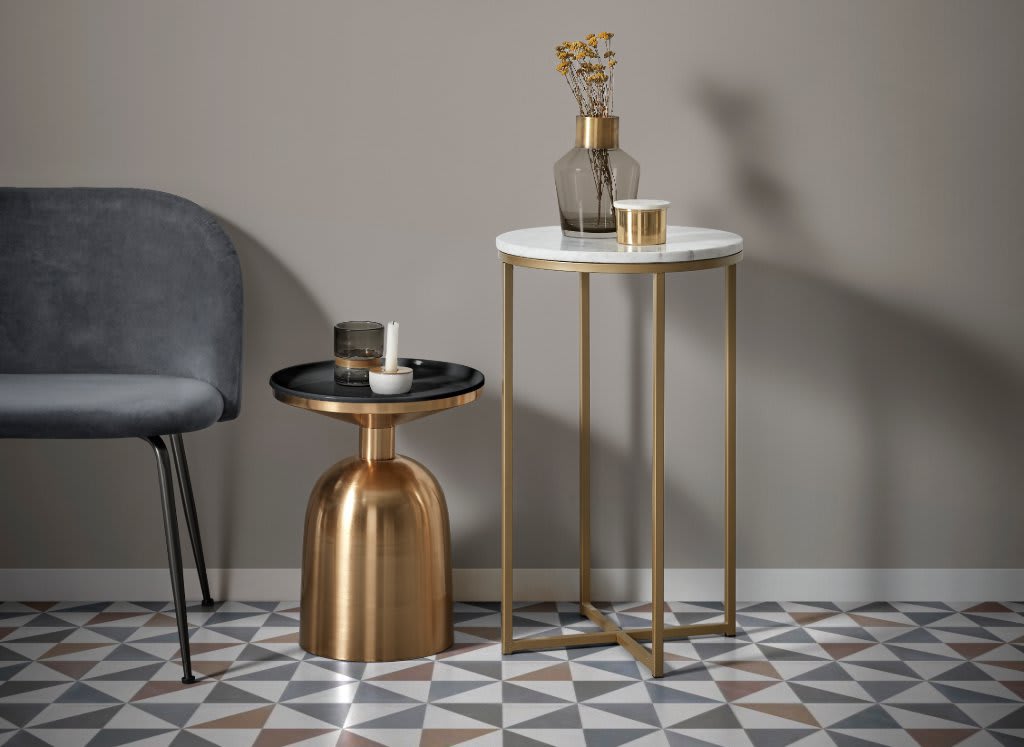 Glitters like gold
Gold-coloured decorative pieces are a signature element of this look. Choose pictures with thick frames in this colour, decorative boxes, side tables, vases or lamps. The result will be elegant and sophisticated.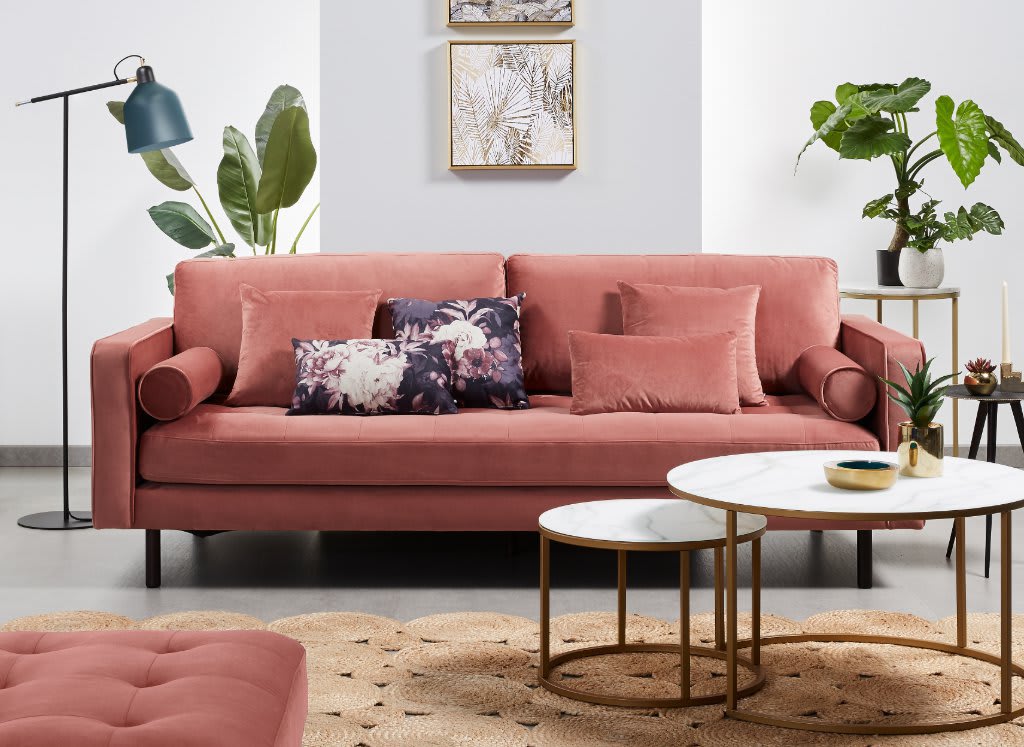 Pastel tones
Although white is the key colour in this type of décor, pastel shades are often used in furniture and accessories. Check out this living room. We combined the Leonor set of stylishly modern tables with the pink Debra sofa in velvet, whose shade changes depending on the light. An incredible example of an up-to-date vintage living room.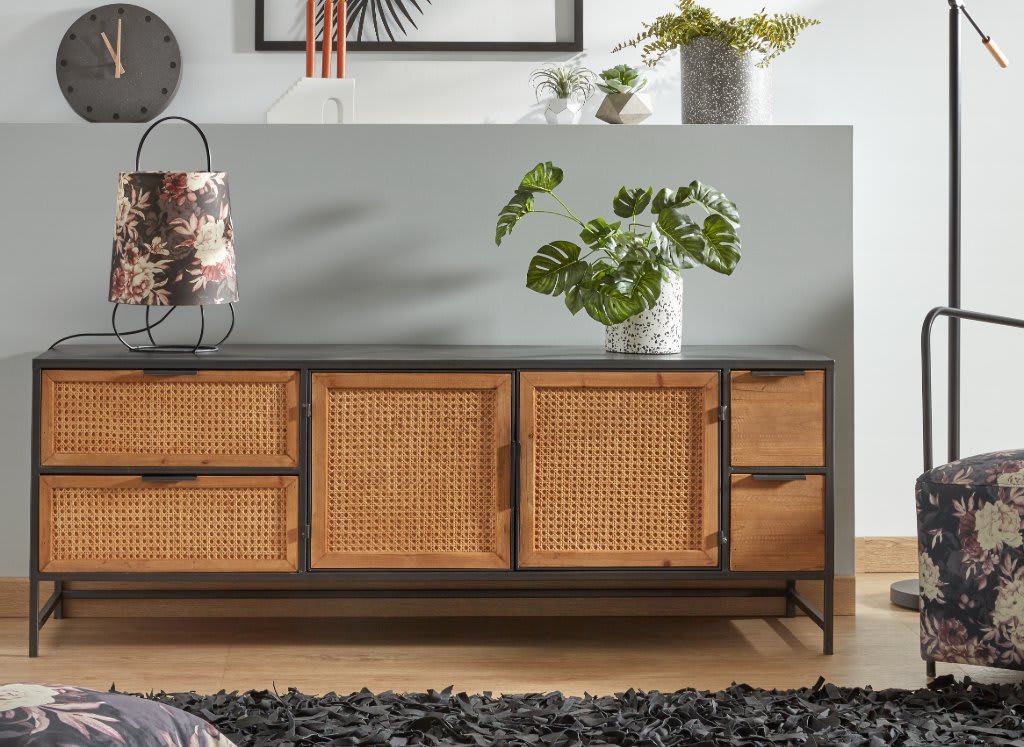 Vibrant prints
Floral prints are a must when it comes to giving your home a vintage-style update. Experiment by mixing and matching cushion covers with curtains or lamps to give your living room a fresh yet classic look.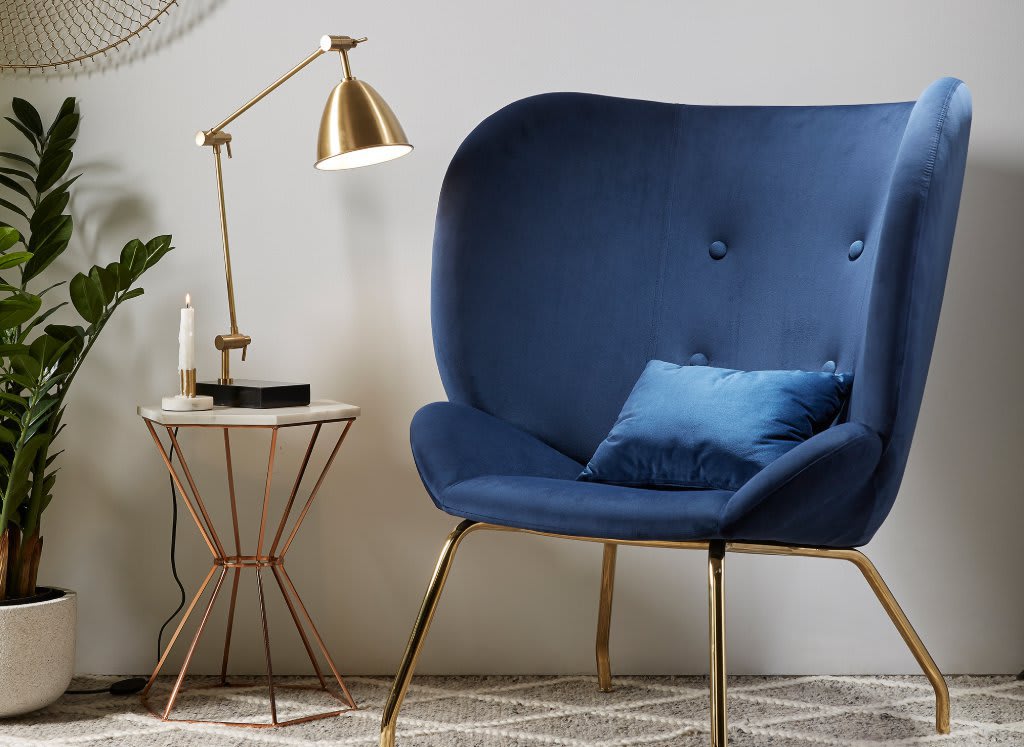 Back to the 60s
From sofas to armchairs, choose eye-catching colours like yellow or blue to take a trip back to the 60s. The Ivonne chair also has gold-coloured legs. It's perfect!
Cheerful walls
If you feel like adding some colour to your walls, why not use wallpaper? It's what al the cool interior stylists are doing. Finish off by adding large pictures, antique pieces like vinyls or hanging shelves. Check out our wall decor section!
25 Nov 2021, 8:30 p.m.