Summer has arrived and we can finally have dinner outside and enjoy the oceans' fruits. Invite some friends over and surprise them with a great meal and the perfect setting. This recipe is by Maria Algara who is a photographer, stylist and co-founder of the HomeLifeStyle Magazine.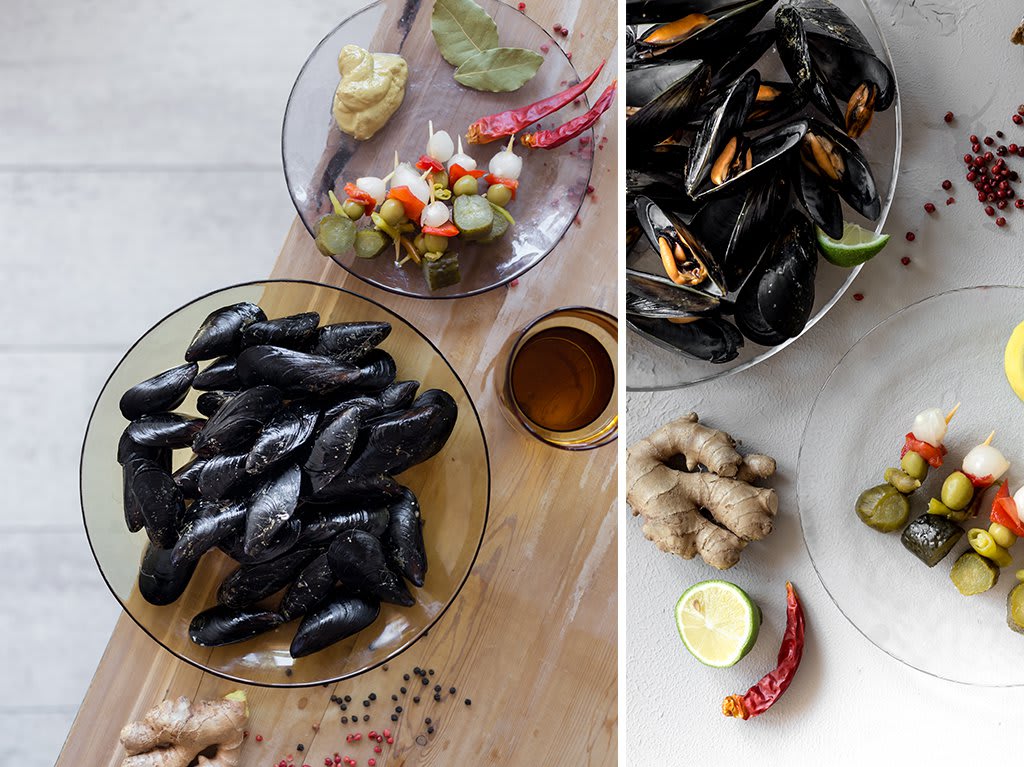 Recipe for two
Ingredients
1 kg of mussels
1 tin of banderillas (Spanish pickles)
1 red chili pepper
1 slice of ginger
1 teaspoon of mustard
1 teaspoon of red pepper
1 teaspoon of black pepper
1 bio lemon or lime
2 laurel leaves
4 tablespoons of extra virgin olive oil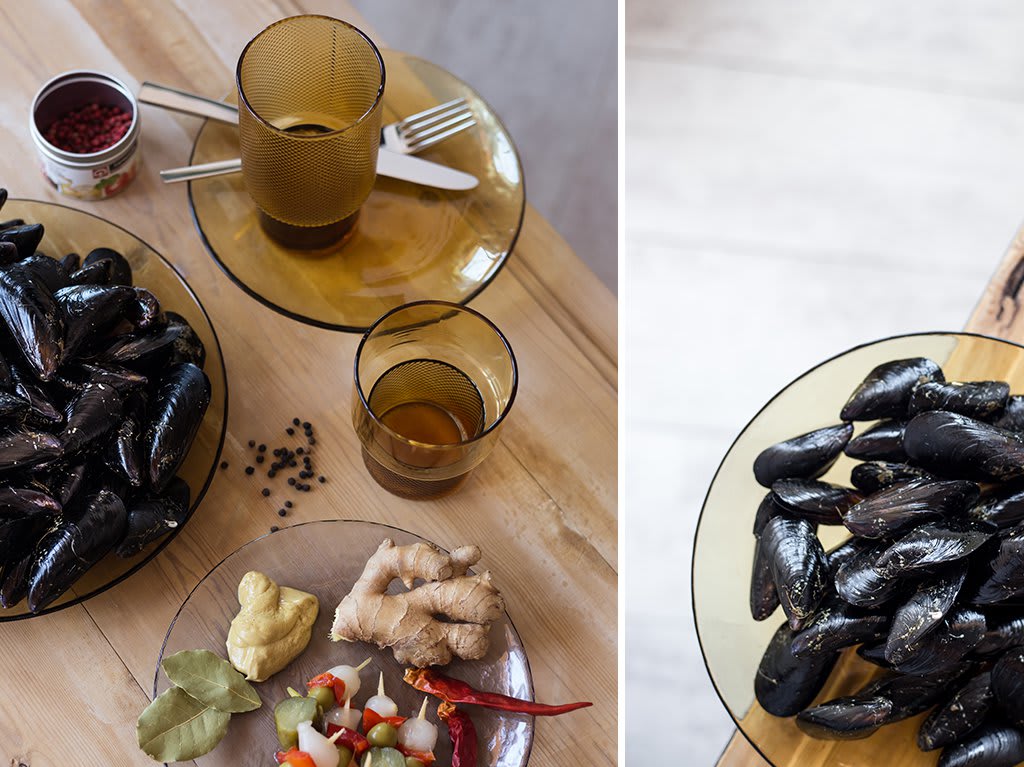 Preparation
Start by cleaning the mussels in cold water and removing the seaweed. Cook the mussels in a covered pot over medium heat. Maria's secret tip is to add two laurel leaves and some red and black ground pepper.
Stir the mussels without taking the lid off and once they have opened up remove them from the heat.
Meanwhile, add the pickles in a bowl with the mustard, a little lemon juice, some ginger and the olive oil. Grind everything together without losing the texture of the ingredients.
For the final touch, pour the vinaigrette over the open mussels and season everything with olive oil and some thin slices of red chili pepper. Enjoy!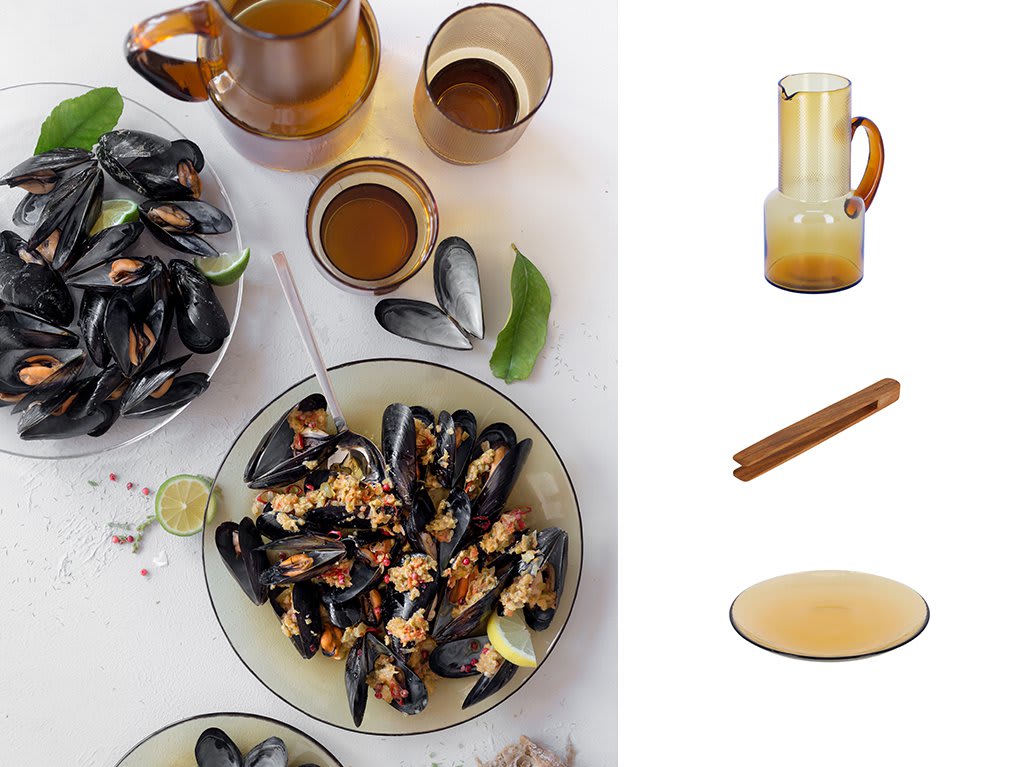 Everything for the perfect table setting...
Presentation is incredibly important. To serve this recipe and set your table we suggest you have a look at the Nausica collection. Designed with orange and black tinted glass, it is the perfect combination for fresh summery meals. You can combine it with the Saree collection, made from clear glass. To spice things up you can add some wood elements, such as the Yanila utensils, serving tongs, bowls and our range of wooden serving boards.
Welcome summer back in style and stay tuned for more amazing recipes.
10 Jul 2020, 12:36 a.m.