The Iancu Charme apartments are located on the seafront with views over the Mazzarò bay, in Italy. The perfect place to relax, thanks to its terrace, the sea views and the short distance to Mazzarò's beach. This project's interior designers chose our products to decorate the space and this is the result.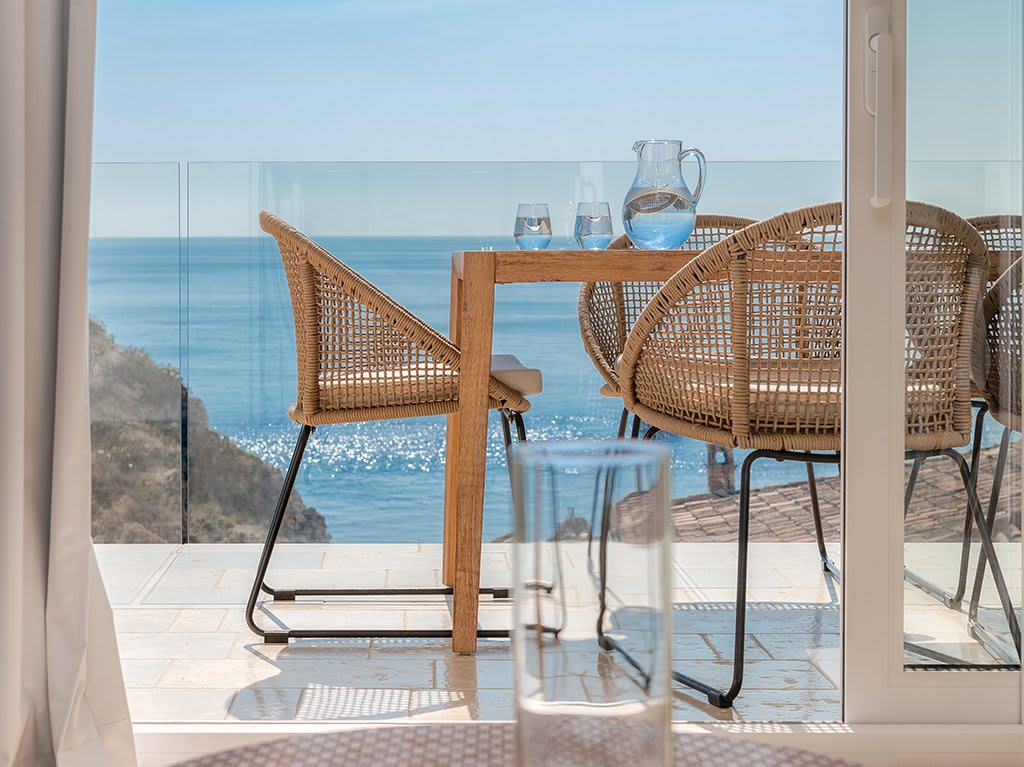 Can you imagine what having breakfast with sea views must feel like?
For the terrace's design, they combined the Vetter table with the Sandrine chairs, creating a Mediterranean atmosphere where wood and natural details become essential. The colours of the Kave products blend perfectly with the apartment's environment, and not just on the exterior. For the interiors they chose the Houp modular set of 3 coffee tables, made of solid mango wood and metal legs. This set allows you to combine the 3 pieces like you want, even separating them or creating new shapes. You will love their geometric patterns.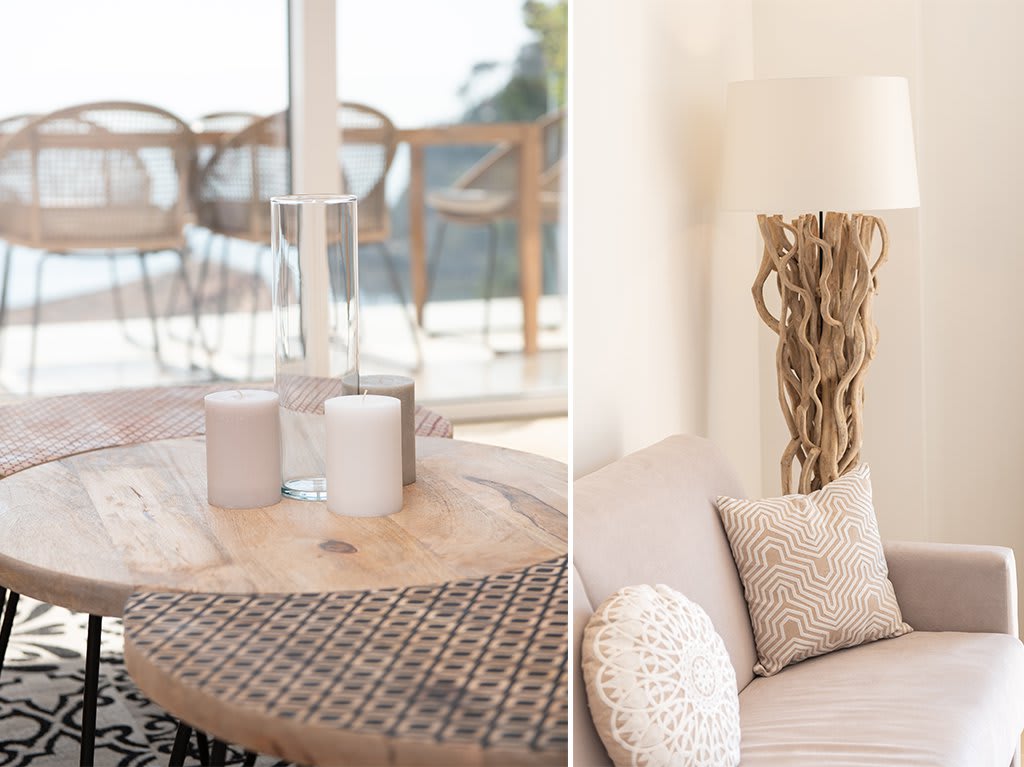 It may look like a dream, but its 100% real.
The Nuba floor lamp will leave you in awe, it is a natural, rustic style, handcrafted piece perfect for adding personality to every corner. The Slad stools have wooden legs and are upholstered in cowboy fabric. They are just an example of how decoration can boost a space.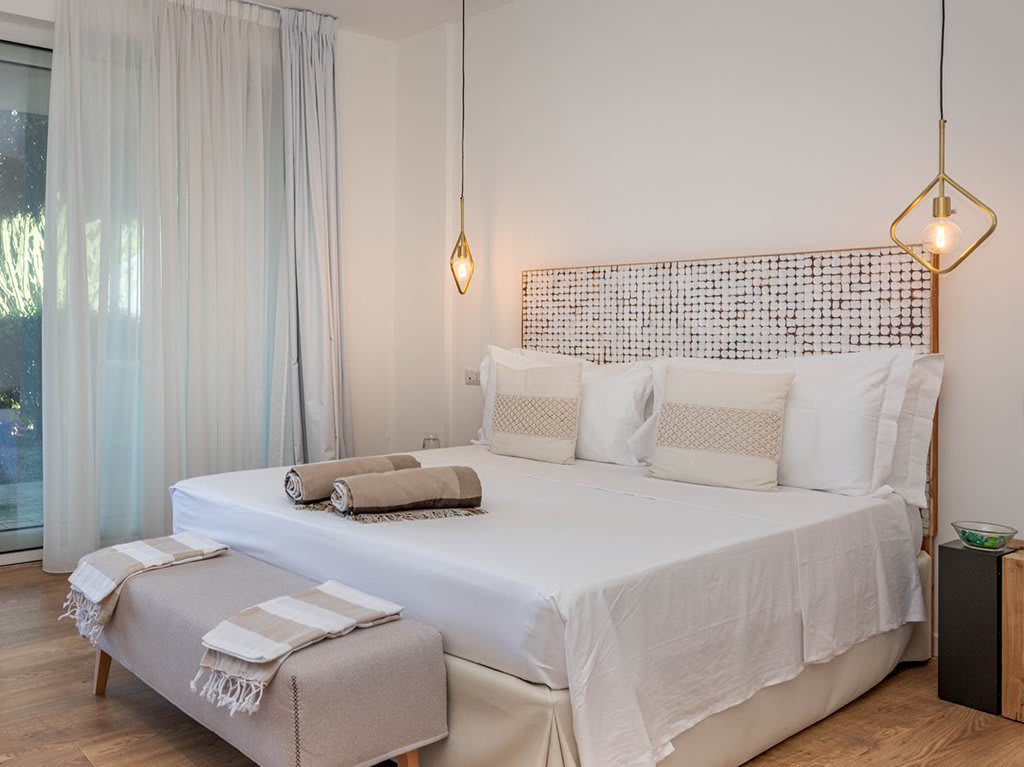 Small details make a big difference.
The Kron headboard is the room's statement piece. Made with a 100% handmade panel, made up of unique pieces of coconut. Without doubt, your room will never be the same. Did you know that all of the coconut pieces have been individually added? Just taking a look at the Iancu Charme apartments you will feel calm and relaxed. If you want more information about the furniture used in this project, view this selection.
19 Jan 2021, 8:47 p.m.