We all leave a little space for dessert. In this post, we share a recipe that'll surprise your guests and earn you plenty of chef points. Want to know the best part? It couldn't be easier to make. Let's get started!
Serves 4
Ingredients:
- 4 apples (ideally Reinette, if possible)
- 2 sheets of puff pastry (you can also use shortcrust pastry)
- 150 g sugar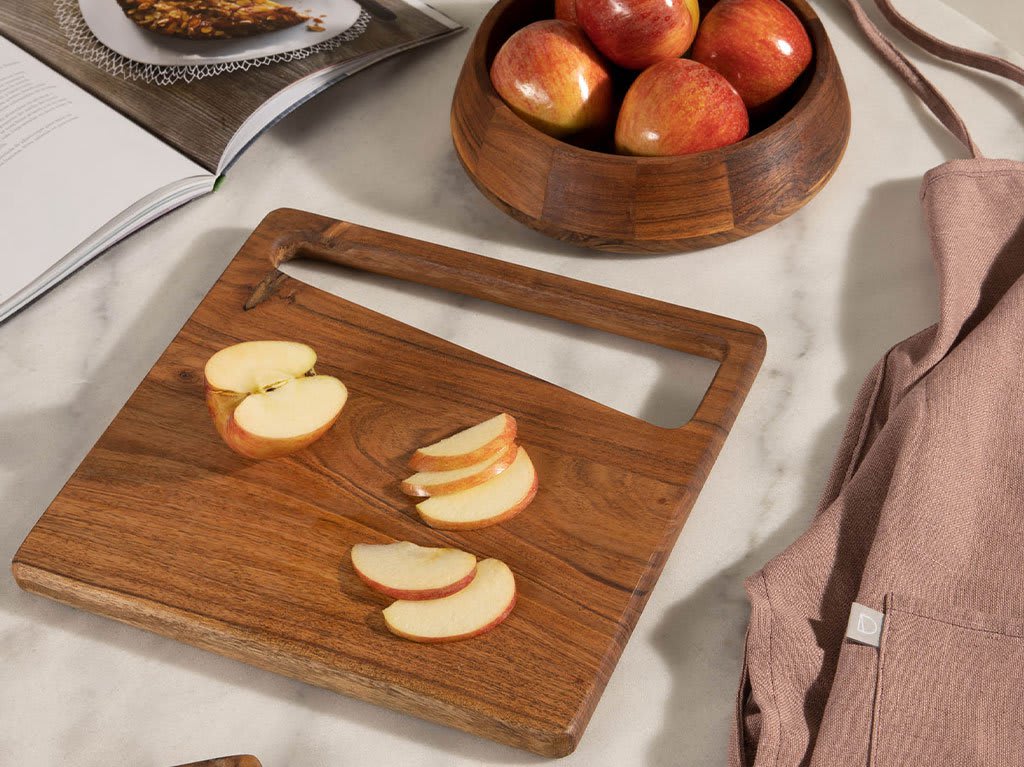 First, prepare your apples
- Pre-heat the oven to 180°C and wash and prick the apples all over.
- Put them in an oven-proof dish and add half a glass of water (no more!).
- Put them in the oven at 180°C for 25 minutes. Check that they're ready by inserting a skewer to see if they're soft inside but without falling apart.
Now we can start on the pastry
- First of all, create their shape by making balls of baking parchment that are slightly larger than the apples.
- Roll your lattice pastry roller* over the pastry sheets and divide it into four pieces.
- Wrap the cut pieces of pastry over the paper balls so that they are completely covered.
- Bake each ball at 200°C for 15 minutes.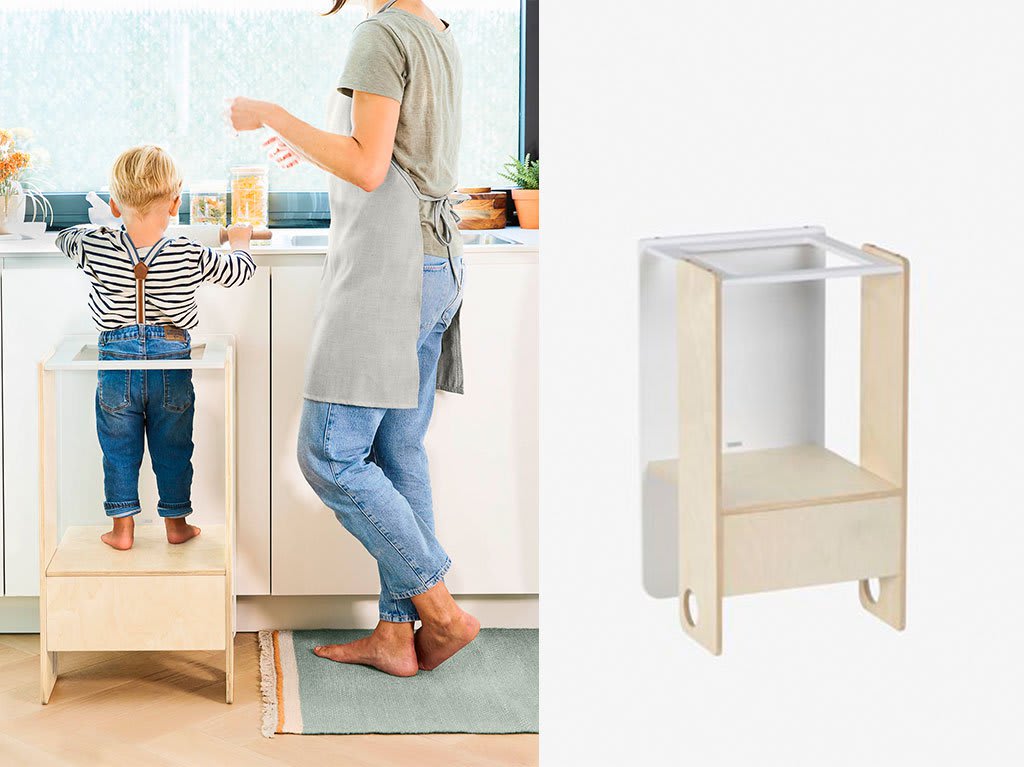 If you don't have a lattice pastry roller, now could be a good time to enlist the help of your best little kitchen assistant. With our Nuun helper tower, safety and fun are guaranteed.
The last step is the sweetest
- While your pastry balls are baking, use the time to prepare the caramel. Put the sugar in a non-stick pan over a medium heat until it melts and goes brown.
- Once the pastry balls are ready, spread the caramel evenly all over them and leave them to set.
To the table
All done! Put the apple in the centre of the plate, cover it with the pastry cage, and enjoy.
Now that you've earned your pastry chef stripes, make sure you give your dessert the presentation it deserves.
17 Dec 2020, 6:29 p.m.