Smaller spaces call for highly practical furniture like a clever coffee table. If you have a little living room, you've come to the right place - our coffee tables are wonderfully versatile. Find the right one for you from our collection.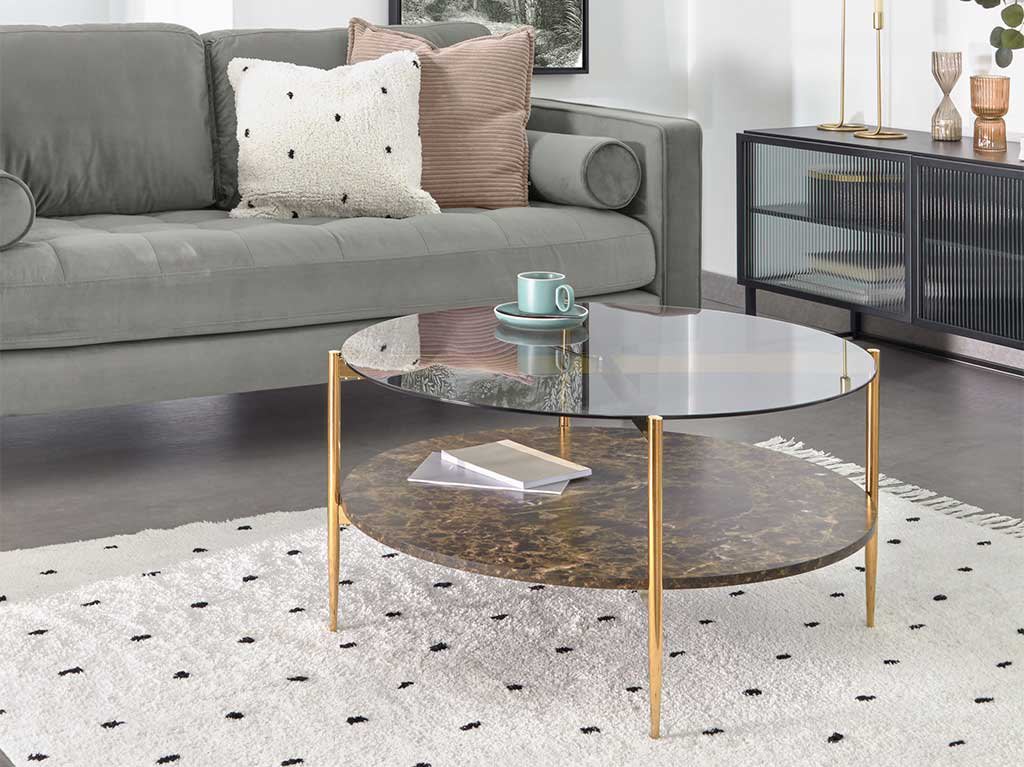 For the tiniest living rooms: coffee tables that add a sense of space and light
Glass tables are versatile enough to suit modern or classic living rooms, especially small spaces. This is no surprise, considering all the advantages they offer! By creating depth, they give a sense of spaciousness and help to brighten up the room.
Being transparent, glass coffee tables look great combined with other materials such as marble. See for yourself with our Kamilah coffee table, which has gold legs for that extra touch of glam.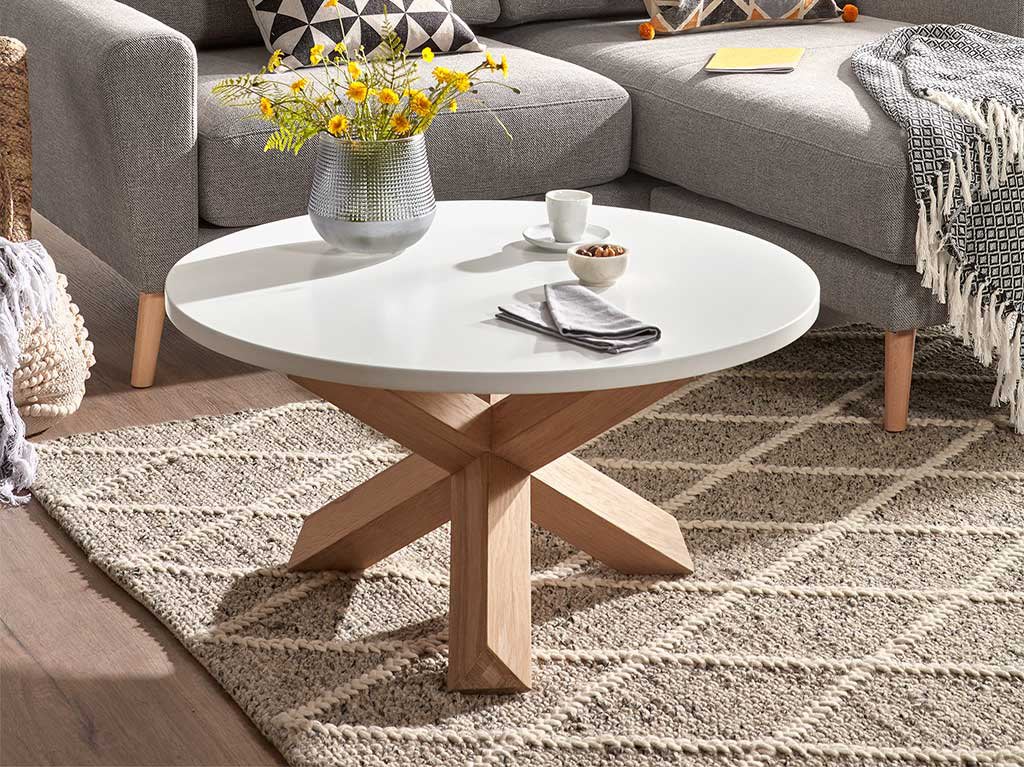 Round coffee tables maximise space
Rectangular tables are a good choice for long, narrow living rooms and will match the room's personality well. But you can never go wrong with a round coffee table.
You'll maximise the space because the whole surface is used, leaving no redundant corners. And we've made sure that there's one to suit every taste in our Lotus collection which offers three different finishes. Which is the one for you?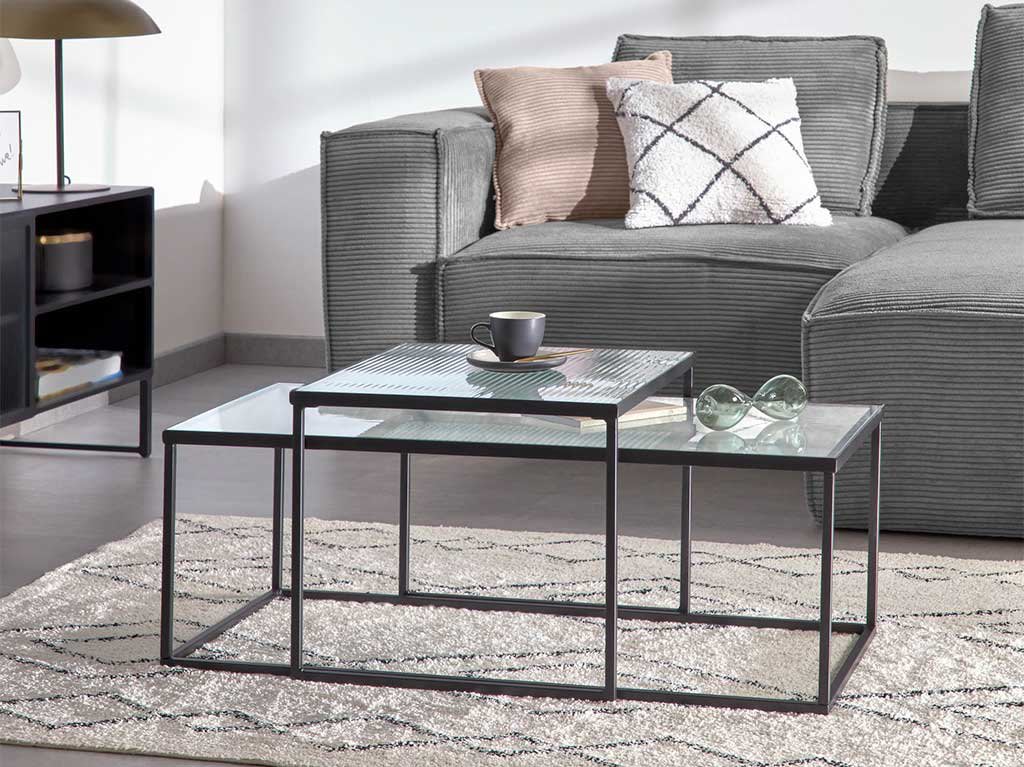 Want to make your living room more versatile? Nests of tables for double the fun
Nests of tables are the place to find maximum versatility. They can be used separately in different corners of the room, or together as one, offering different heights for different functions.
The Akemi set features textured glass and vertical lines, creating different textures for more modern, contemporary interiors. It is also tempered, making it more resistant and long-lasting than regular glass. Perfect for everyday living.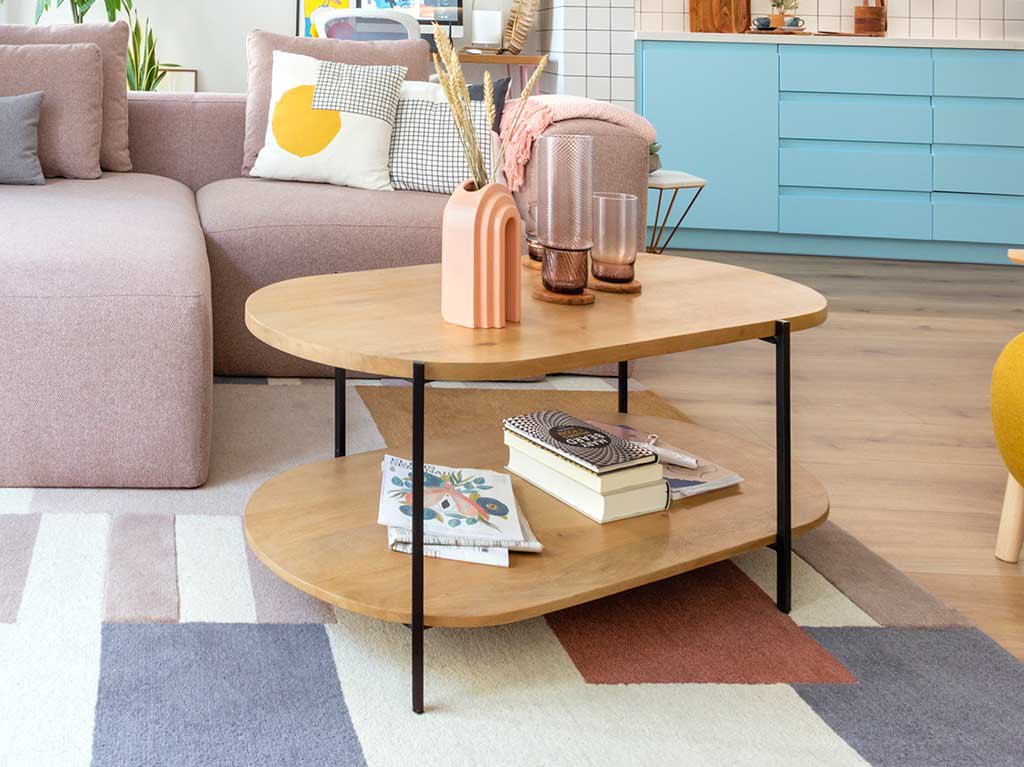 If the sofa is your place to read and work, choose a coffee table with a shelf underneath
If you want a place to store your books, magazines or tablets, look for a coffee table with storage, where you can keep everything tidy without taking up extra space. This is an ideal solution to keep the walls free of shelving, making the room appear larger.
Our Palmia coffee table is all this and more. An exclusive design made from sustainable, solid mango wood, this piece forms part of a large collection that you can mix and match to furnish your entire living room.
30 Dec 2020, 6:08 p.m.