Show off your skills this Pancake Day by making everyone's favourite French dish: crêpes. We asked French food blogger and photographer Stéphanie, of @stephatable, to share her favourite recipe. You won't be able to resist her take on crêpes, with roasted banana and cream.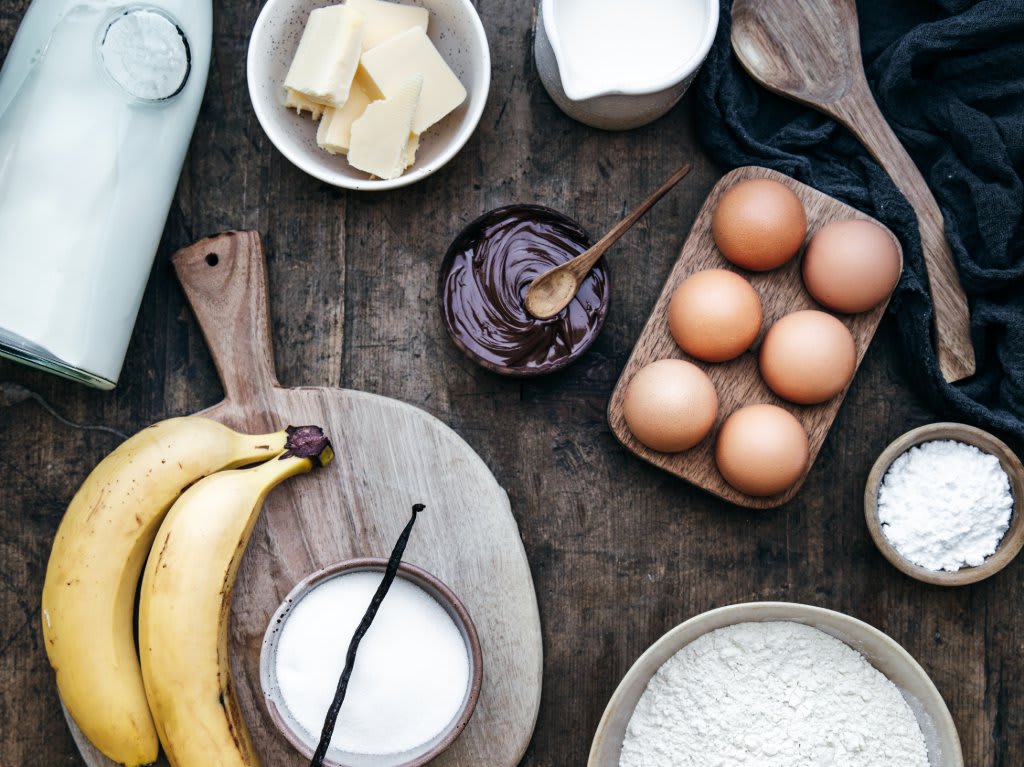 Ingredients
For the batter
300g plain flour
4 eggs
90g butter
1 vanilla pod
100g sugar
650ml milk, warmed
For the cream
200ml cream
1.5 tsp icing sugar
1/2 vanilla pod
For the topping
2 bananas
20g butter
1 small tin of chestnut puree
50g toasted hazelnuts
Method
Put the flour into a shaker. Add the sugar, eggs, vanilla seeds and melted butter. Mix well using a whisk, preferably an electric one. Add the warm milk, little by little. Leave to stand for 30 minutes.
Meanwhile, whip the cream with the vanilla and icing sugar. Keep chilled.
Warm a non-stick pan and add a little butter. Pour a ladleful of batter into the pan and spread it around. Flip it over once cooked on one side. Repeat until all the pancakes are cooked.
Brown the banana slices in a little butter (with an optional teaspoon of sugar).
Serve the crêpes with the whipped cream, slices of fried banana, the spread and a few toasted hazelnuts.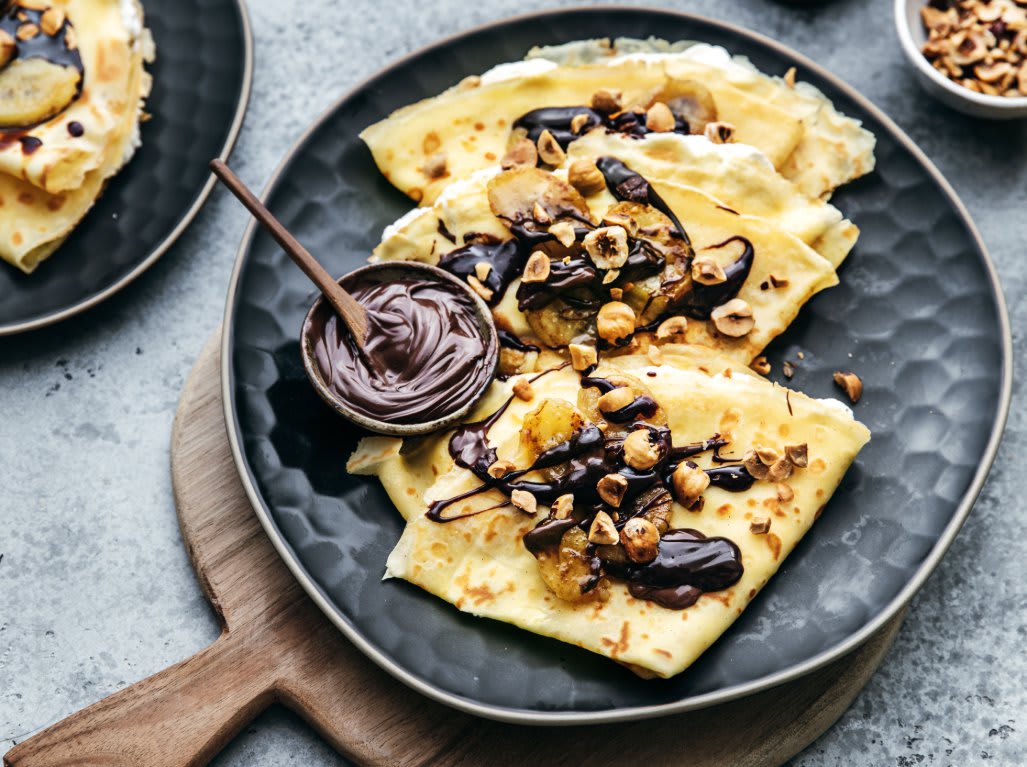 To the table
We recommend serving your crêpes on a flat plate in a dark shade to contrast with their pale, neutral colour. Stephanie has chosen our Manami ceramic plates, which have an irregular design that adds style to any table. If you like, you could also serve them on a wooden chopping board like Salma, a round board made entirely from solid acacia wood.
2 Feb 2021, 8:21 p.m.