Is your bedroom on the small side? We've got some big solutions! With these tips, we promise that what you lack in square metres, you'll make up for in ideas. Let's make the most of the space and create a comfortable bedroom with all your things organised. Time to get stuck in!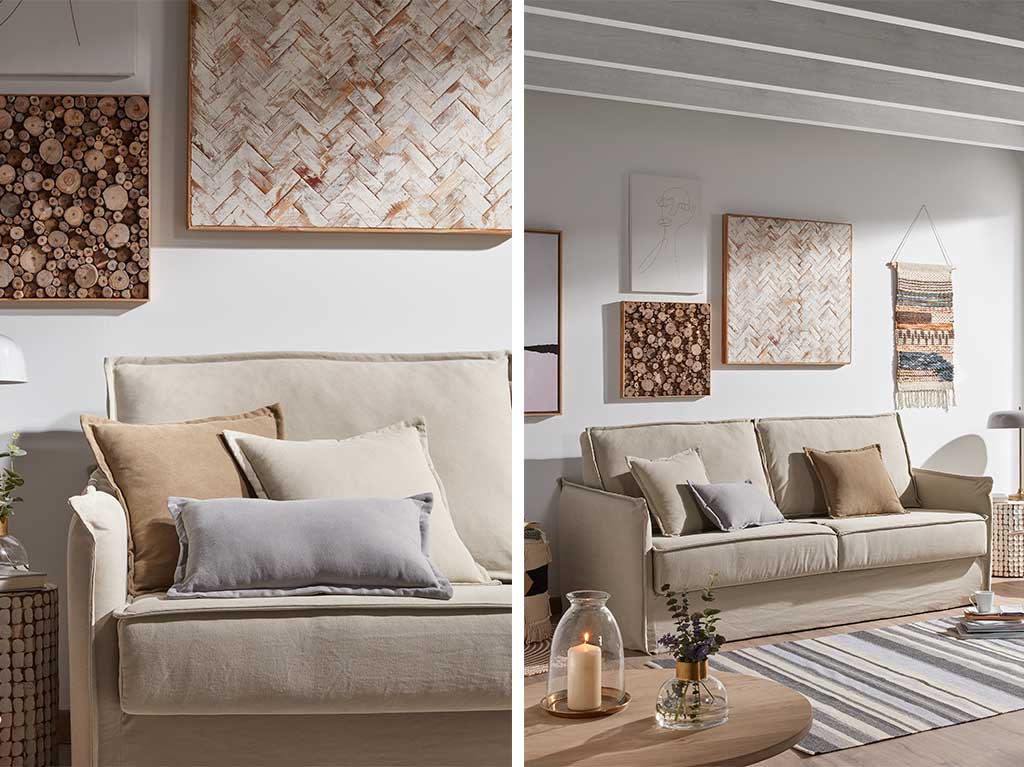 Two spaces in one
Could your bedroom double up as a reading nook? Yes. Sofa beds are a great way to play around with your space and adapt it to different uses for day or night.
Samsa has a simple bi-folding synchronised mechanism that you can open easily, even when half-asleep.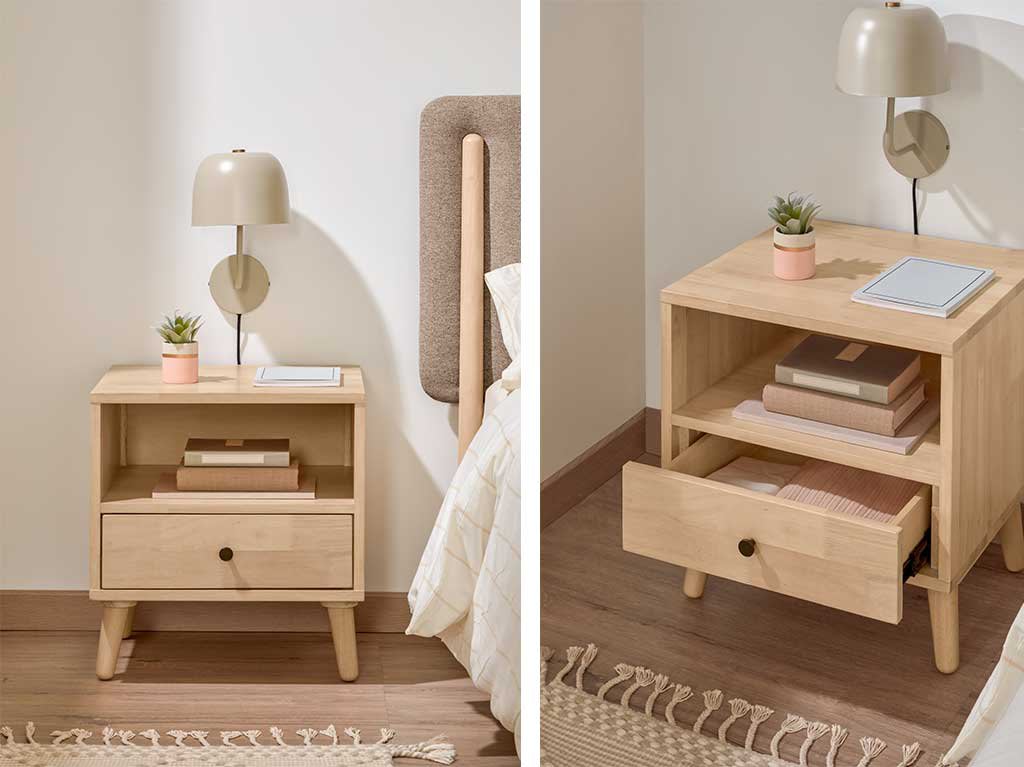 A bedside table and side table in one
For your mobile, book or even a jug of water and a glass, you can use a side table that does double duty as a bedside table.
Or if you want to make even more use of the space, shelves are a great alternative for smaller rooms. As you can see, diminutive double bedrooms also mean that you can keep everything at your fingertips.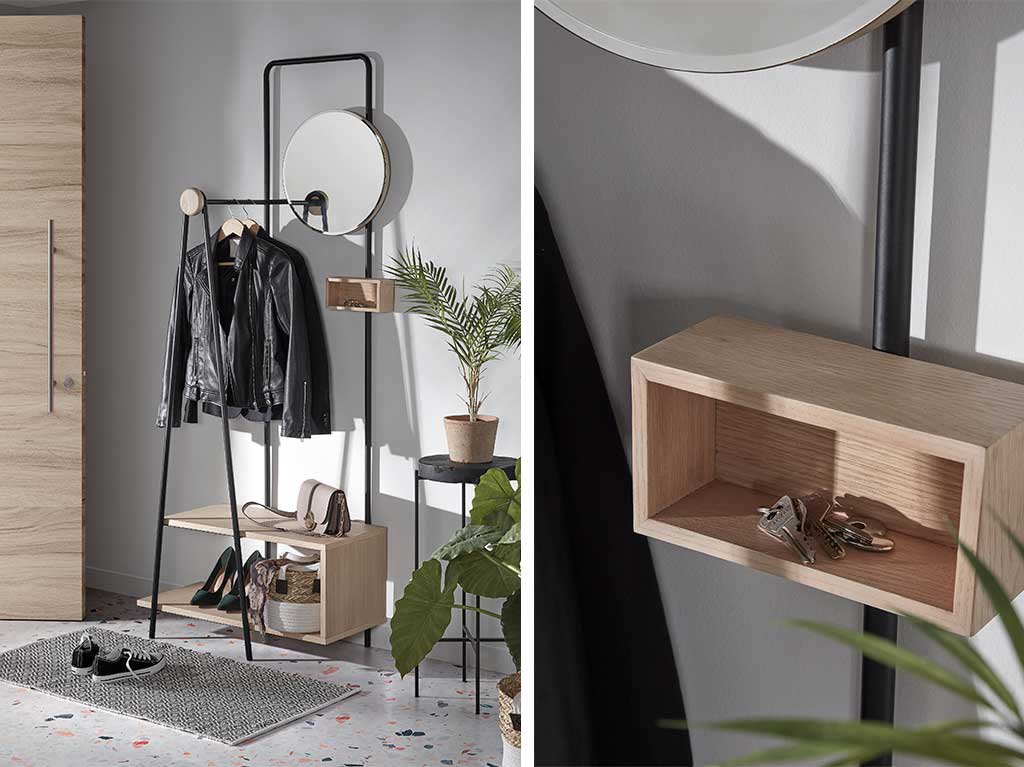 A dressing room wherever you like
To plan your outfits from head to toe, you can create your own personal dressing room in your bedroom. The Cleone hanging rack has a place for everything, from your shoes to your favourite accessories.
Combine it with a mirror and you've got everything you need to look great right there in your bedroom. And if all you want is the essentials, our wall hangers are perfect.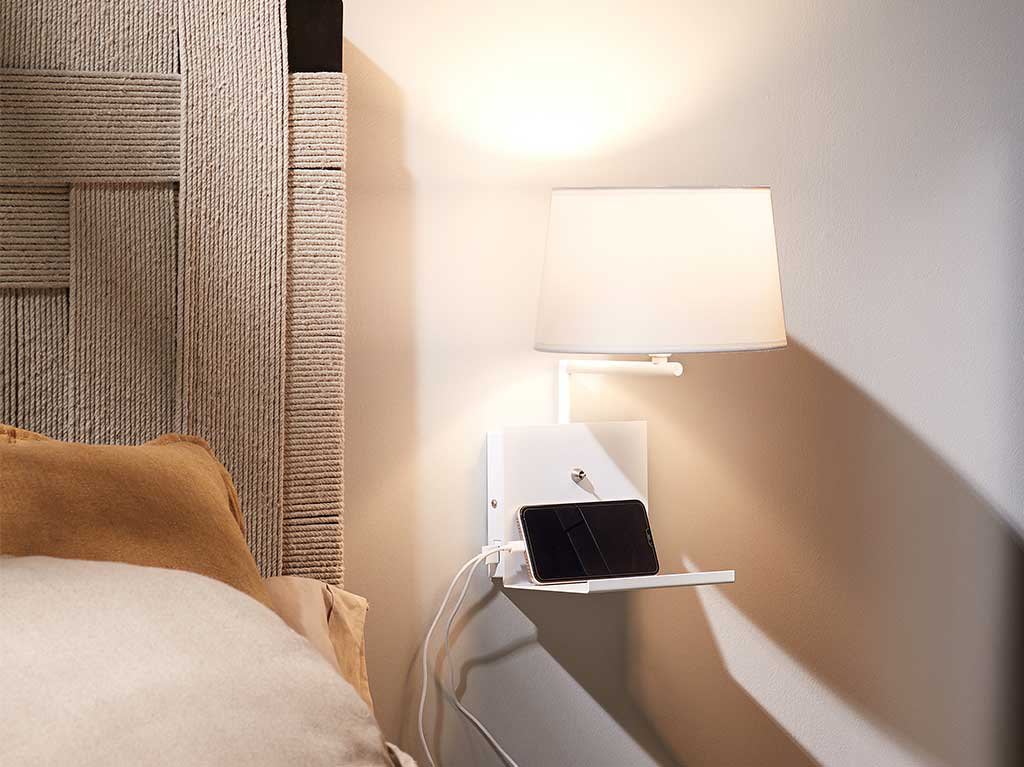 Light and more
Wall lights are a great option for illuminating a small bedroom, particularly if you place them on either side of a double bed. And even better when you choose the Neala wall light, which has space for your phone on its shelf and a USB charger included.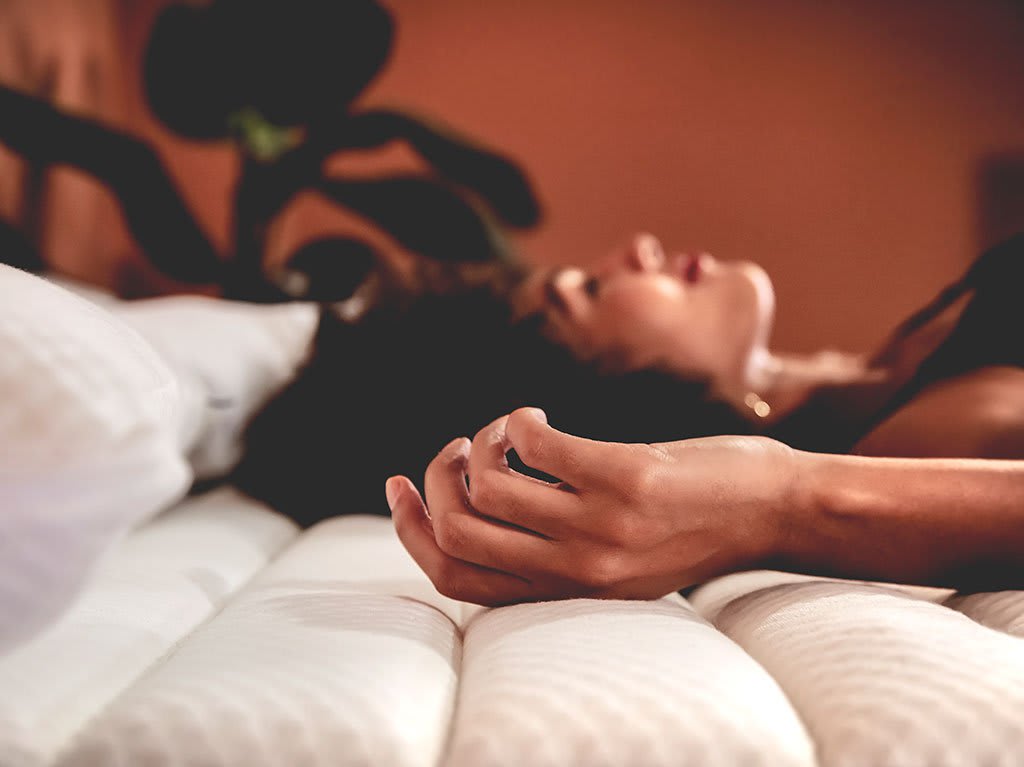 Time for a new mattress?
Now that we've perfected the décor in your bedroom, it's time to update your mattress. Tell us about your sleeping style and we'll show you the mattress you need. What's more, each of our models comes in up to six different sizes so you can find the right fit for your space.
30 Dec 2020, 11:53 p.m.