For little boys and girls, a bedroom is much more than a space to sleep. It's where they play, dream, and let their imagination run wild. In this article, we show you how to decorate your child's room and save space at the same time. Ideal for smaller bedrooms, it's all about using the walls!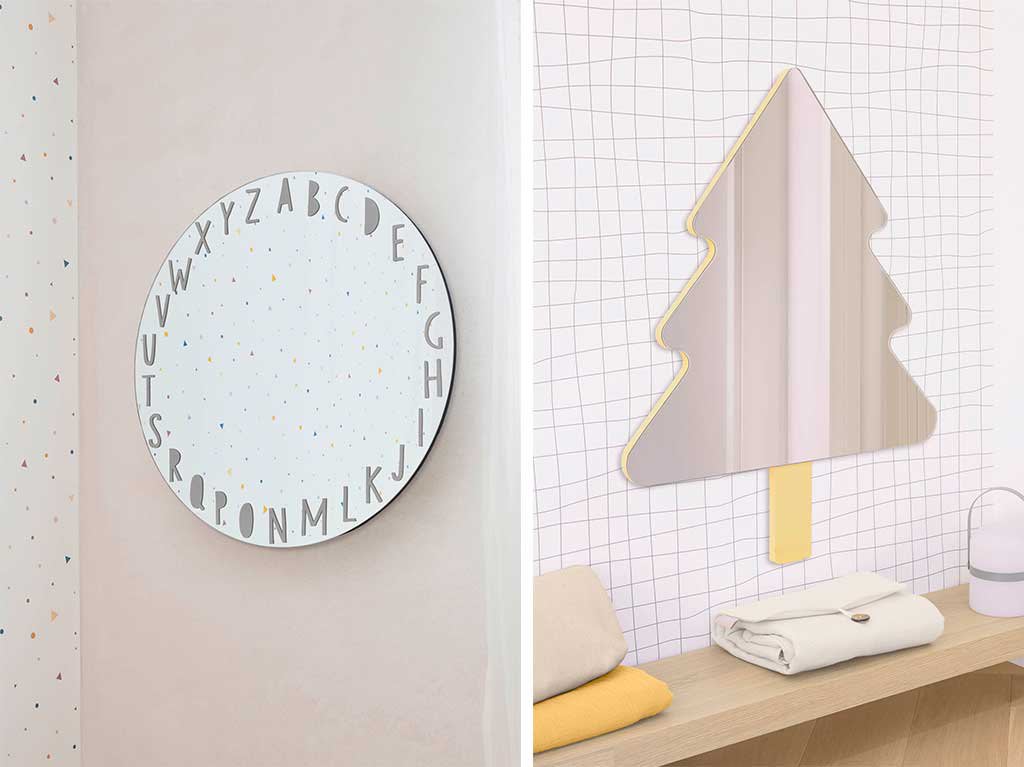 Mirror, mirror...
A mirror is always a good idea. It'll give your little one a sense of space and light, making their bedroom feel larger and brighter. It's also a great way to add some originality.
Choose a kids' mirror with shapes or pictures, like tree-inspired Saori. It's also completely safe – the glass is tempered to make it more durable than standard glass, and the paint is toxin-free.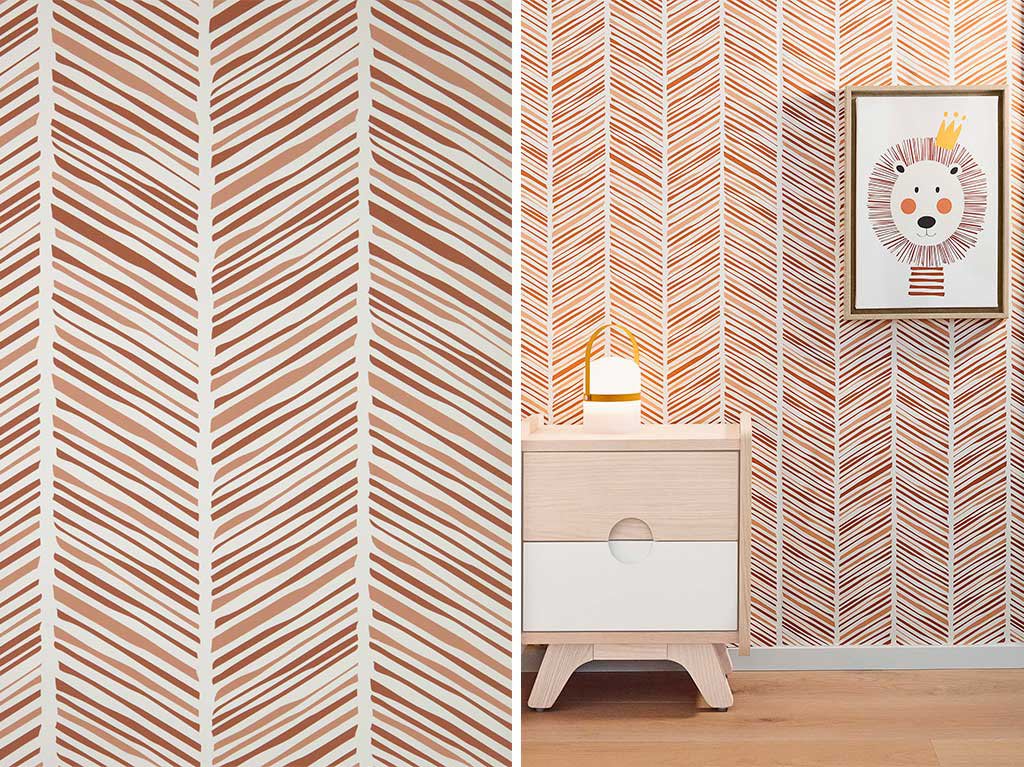 Put away your paintbrush and say yes to wallpaper
Wallpaper is the perfect solution for adding colour to your child's bedroom It's clean, quick and easy to hang. What's more, because it's free from the toxins sometimes found in paint, it's safer for little ones.
At Kave Home we have a range of exclusive designs made from sustainably-sourced paper that turn kids' bedrooms into a land of fantasy and adventure. And, of course, they're all washable.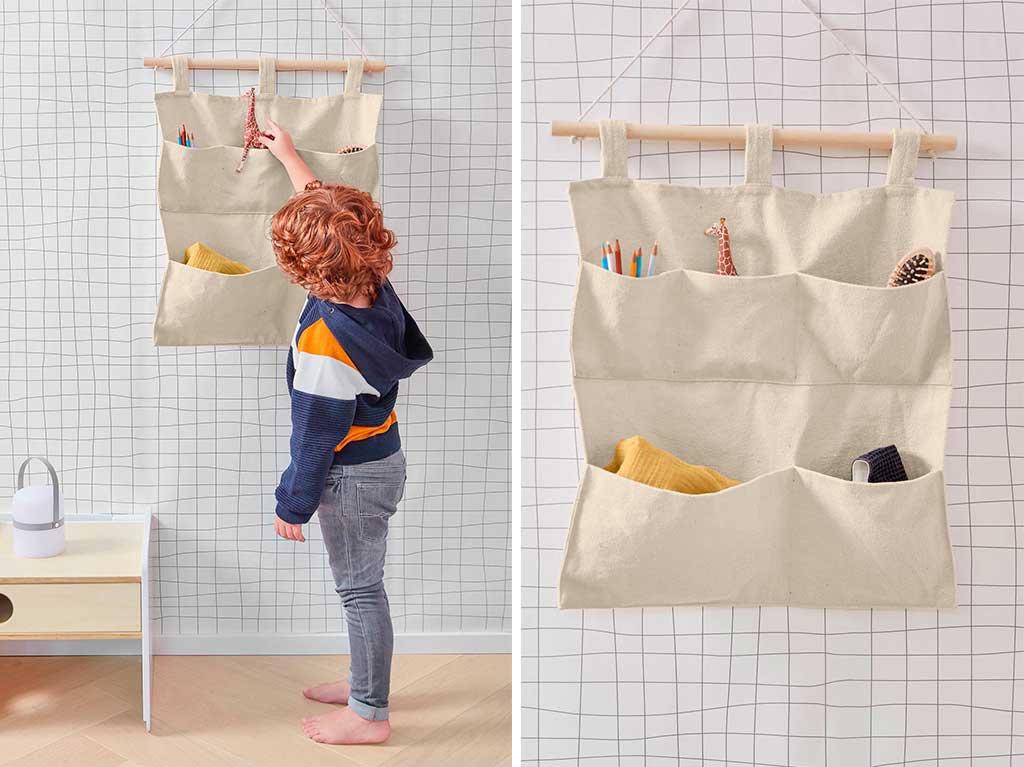 Make your wall decorative AND useful
If your child's bedroom lacks storage, use a wall hanging with pockets. When they're tiny, you keep all your babycare essentials in it, and later they can use to learn to put away their shoes on their own.
Our Niale wall hanging is made from 100% organic cotton, with the GOTS certificate to guarantee its provenance. You can also take the wall hanging out for a machine wash to keep it looking as good as new.
Have fun facing the wall
Yes, that's right. Standing to face the wall can be fun! And a learning experience, too. Use the walls to hang up pictures like Keila, designed to help your little one learn their ABCs and colours in the comfort of their bedroom.
Hang it on the wall or prop it up on some furniture. You can combine it with the rest of the Keila collection to create an even more vivid bedroom.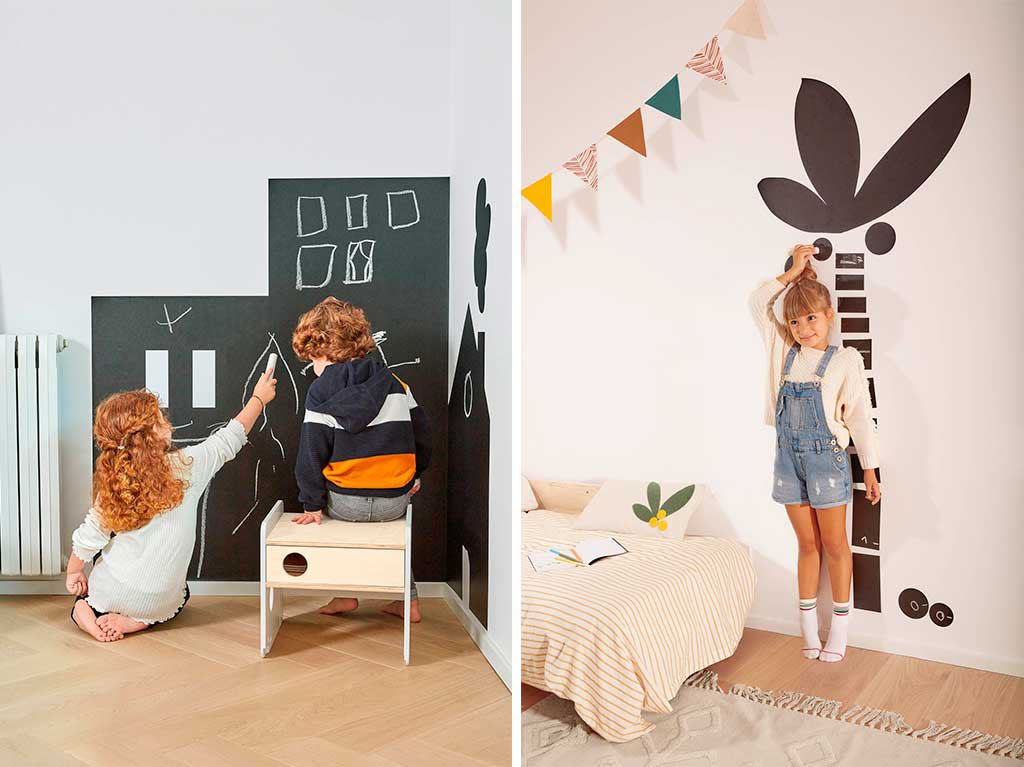 Give their inner artist free reign
The best way to turn a bedroom into a fun place to play is by adding a vinyl to the wall. Your kids will love letting their imagination run wild and can draw on the blackboard paper whenever they like as it's so easy to clean.
Our vinyls also feature different shapes to let kids create their own compositions. They can turn their room into a palm-fringed oasis, a cityscape, or a sky filled with clouds and drops of rain. Discover them all!
30 Dec 2020, 9:59 p.m.