Update your dining room décor by making the most of the walls – it's easy, practical and, best of all, takes up zero space! If your dining room's a little cosy, this post is especially for you. Take note and make the most of every centimetre.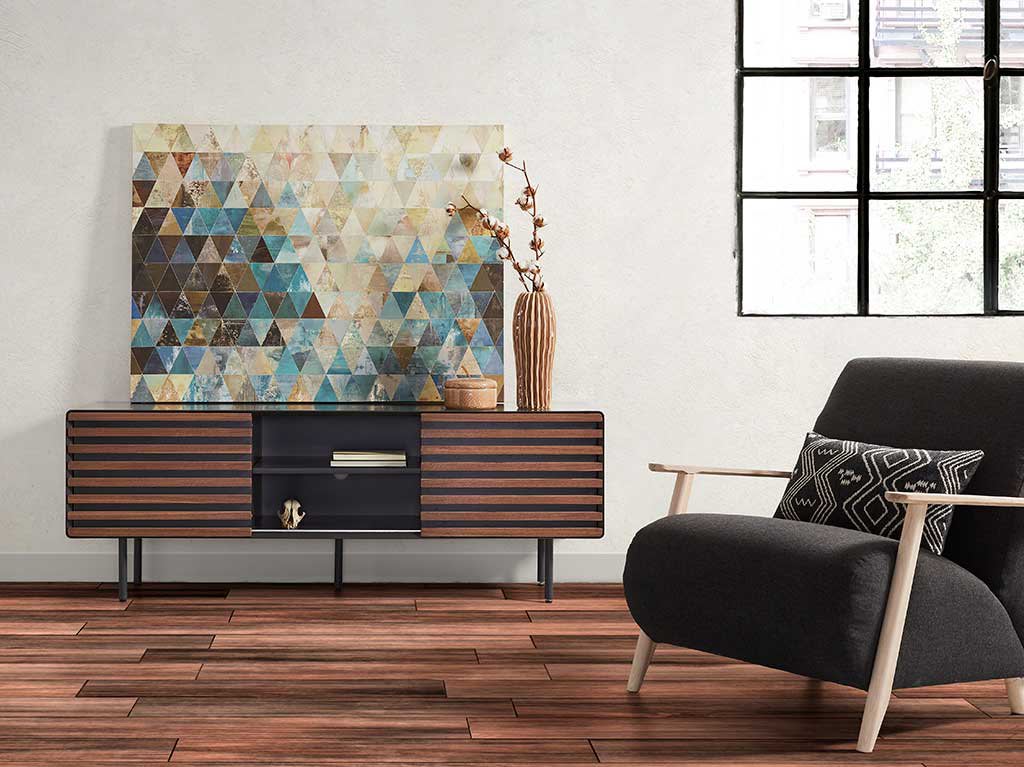 Add plenty of art
A blank wall is crying out for a picture or three and we suggest going to extremes. Choose a huge canvas that dominates the wall or create a composition with several pictures in a mosaic arrangement. Art and imagination know no limits!
Nature indoors
Greenery never goes amiss. Why not add some to your home? Put a houseplant in a wall-mounted planter and watch it transform your dining room. If you struggle to keep plants alive, you can create the same effect with one of our decorative plants. Thanks to its hyperreal foliage, you'll barely notice the difference!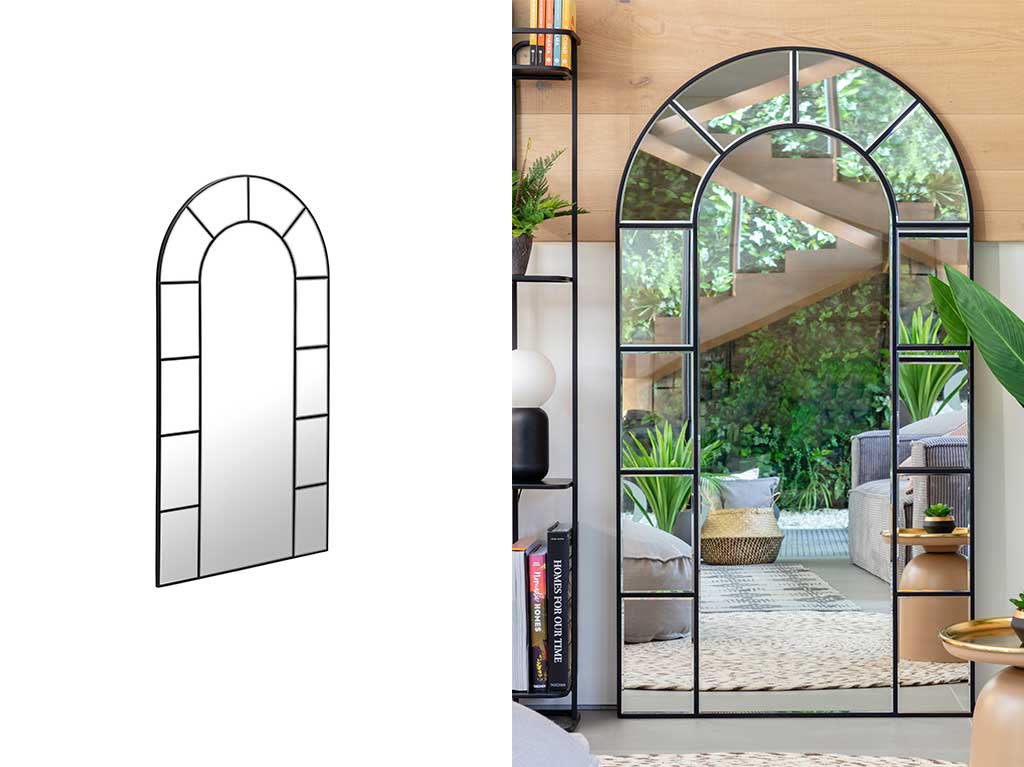 Add a window
And without calling in the builders. What's more, you'll have the best view to enjoy: your dining table. A window-shaped mirror is a win-win. It adds a sense of light, spaciousness and depth to the room, not to mention style.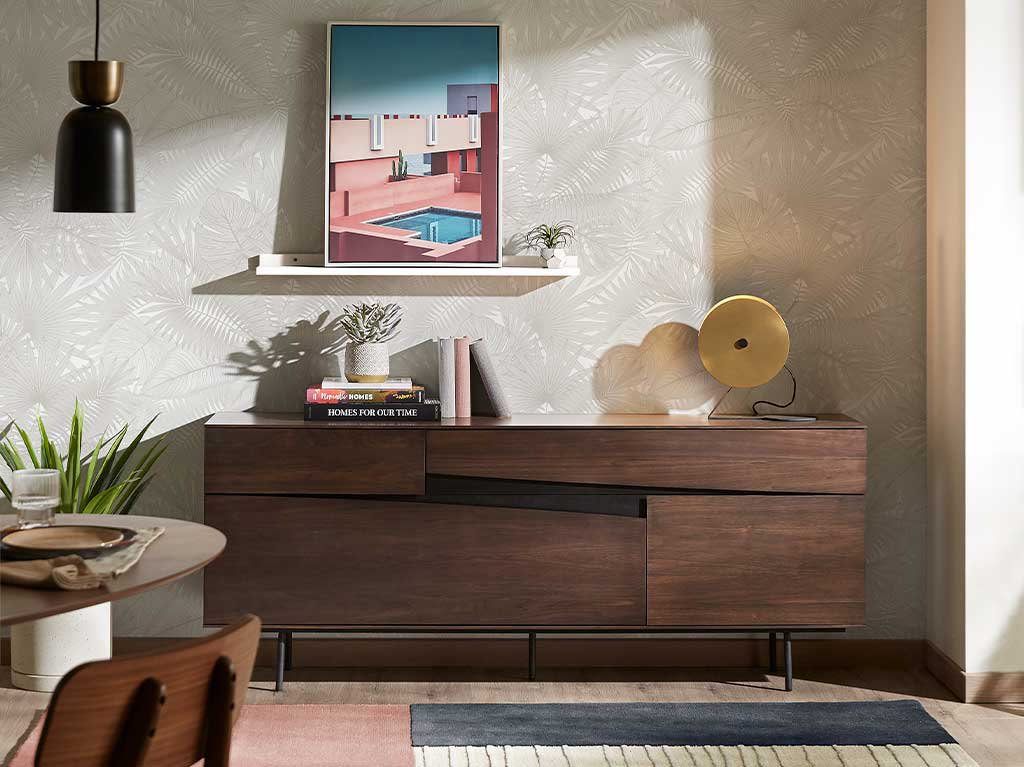 Dress up one of the walls
The best way to be surrounded by four walls is to make one different, and without needing to paint it. With wallpaper, you can create a highly original dining room all by yourself.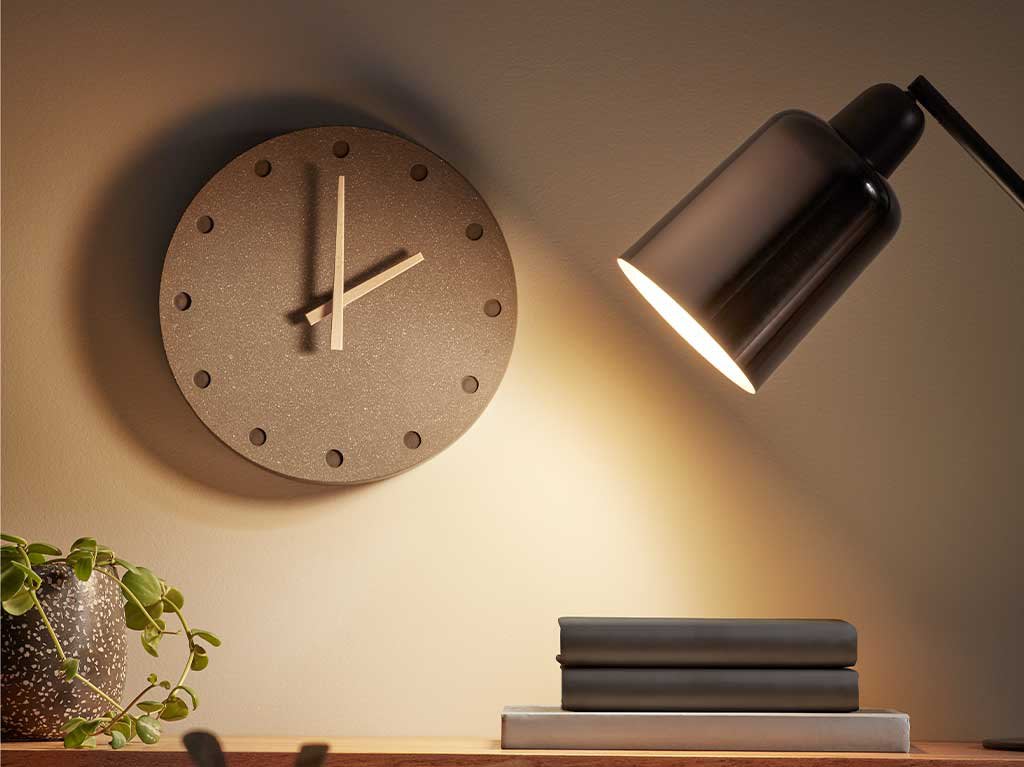 Time to eat
To keep an idea of the time, put a clock on your wall. As well as useful, a clock will give your décor a boost. Choose a wooden, terrazzo or even cement clock to add an original touch to your dining room. You can't go wrong!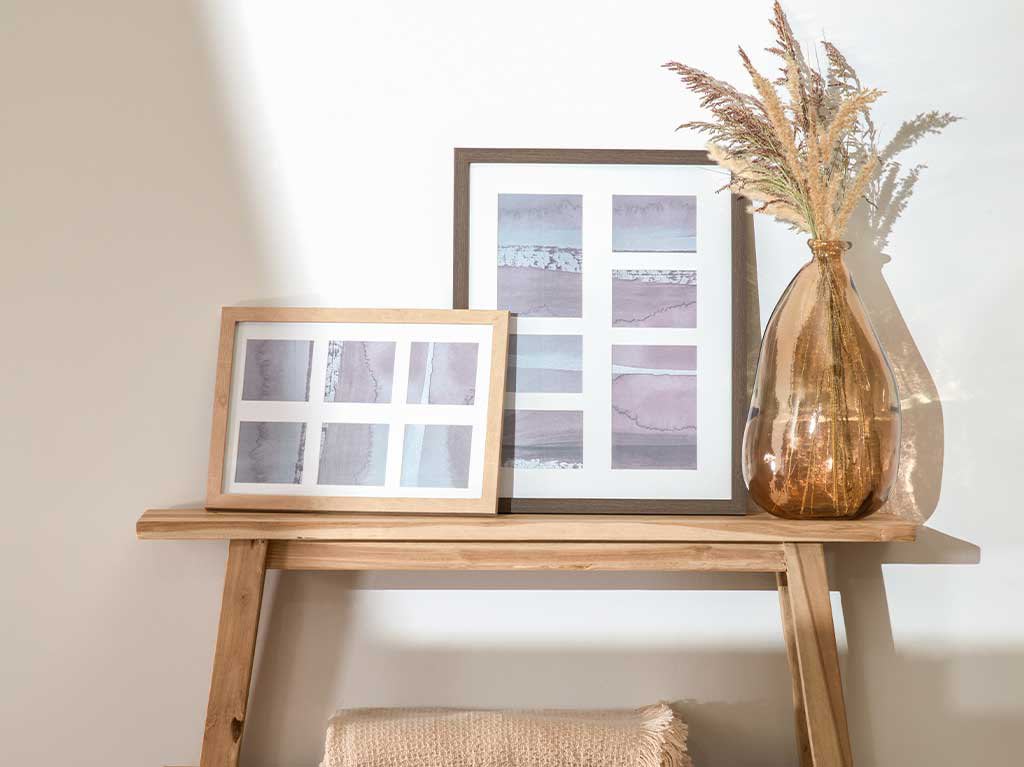 Share memories
Lingering over the table is the most fun when we share memories and stories with our favourite people. Keep them in sight with a framed picture of your unforgettable memories.
3 Feb 2021, 12:36 a.m.