Home staging Japan is a company that offers a variety of services, including the decoration and furnishing of houses and apartments.
Today we are travelling to Japan, to the city of Karuizawa, where we find a unique apartment surrounded by nature, a place where green undoubtedly takes pride of place. Following the lines of Japanese architecture, the result is a unique place with plenty of personality. Take note of all the details.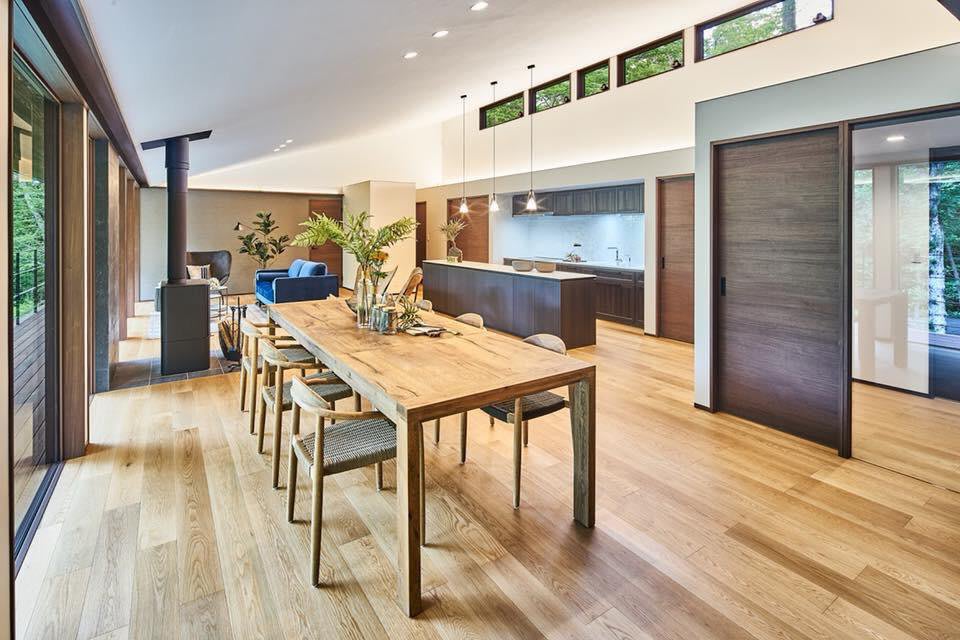 Open spaces
The apartment, which is all on one level, features a large open plan space that takes in the lounge, dining room and kitchen. It might seem tricky, but they have managed to create three distinct areas with very different styles that are interconnected and at the same time give the feeling of spaciousness and light.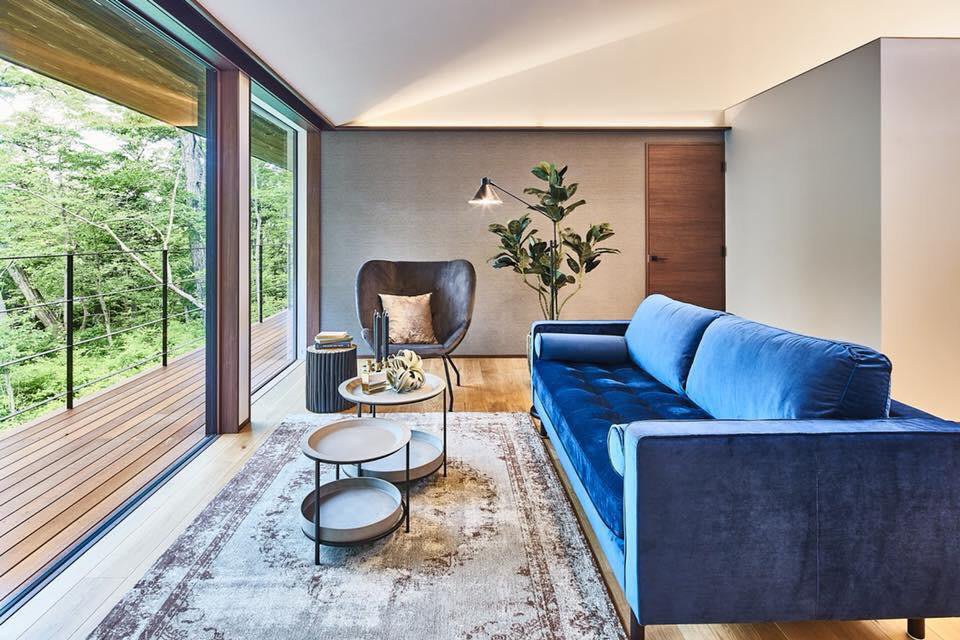 The perfect place to disconnect from the city and feel nature close to you. The clearest example is in the living room. The Debra sofa was chosen to set this area apart. Sitting in the Violet velvet chair and enjoying views of untamed nature can be a dream come true. With an elegant and classic style, the brown Pek rug contrasts with the cement of the Aurelie side table. Dare to combine textures and styles to create a stylish living room with plenty of personality.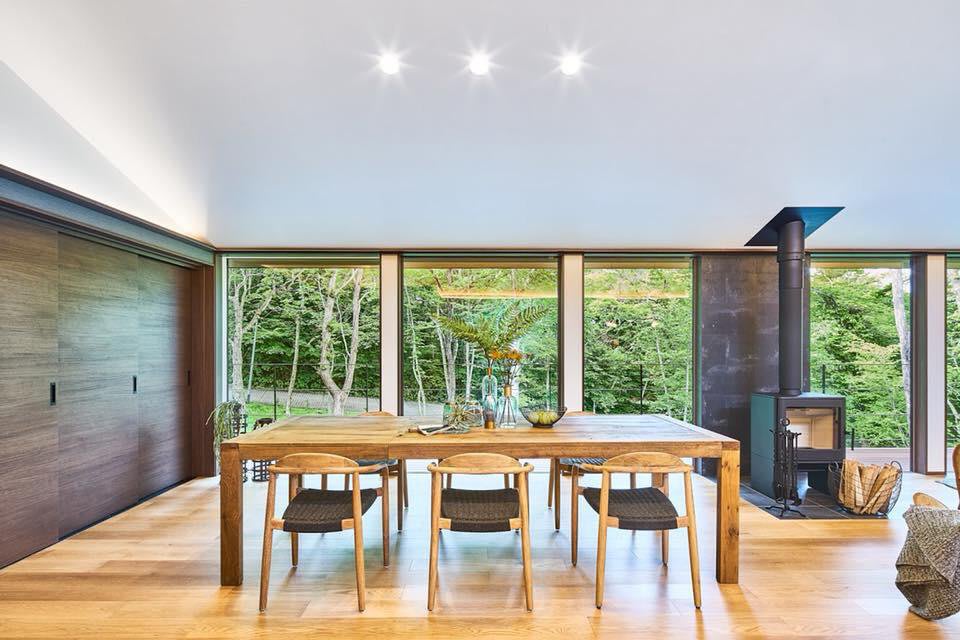 We move into the dining room, where the solid oak Briva table takes centre stage. A perfect piece that connects inside and outside spaces. Another product that brings us closer to nature is the Nina chair, made from solid eucalyptus wood with a wickerwork seat. Between the living room and dining room, we find a rustic style space that invites us to relax by the fire. If you want to create an environment as welcoming as this, opt for the beige Fly chair, with a metal structure and a canvas seat trimmed in leather. It will be your favourite spot on those winter nights.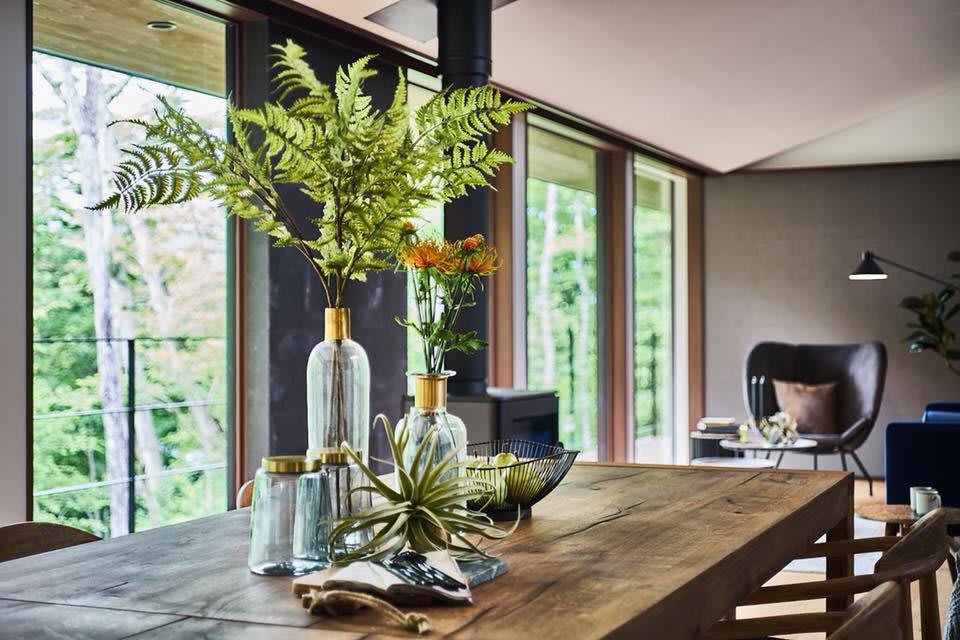 Green is green
Details are very important. And a touch of green also had to be present inside the apartment. That is why the Issy crystal vases were selected to provide originality and elegance. Open the door to creativity. You can also place flowers in the Erker candlestick to give it a new lease of life during the day.
It's never been so easy to say sayonara to routine and create a space as relaxing as this. Make a note of the key pieces and continue to take inspiration from our projects.
If you are an interior design professional, you can share your projects from apartments, houses, and hotels and be featured in our magazine. Send all information and photos to kavepro@kavehome.com
Stylist: Kazuya Ikeda(Homestager) from Home Staging Japan.
Photographer: Tomoyuki Otsu from Home Staging Japan.
26 May 2020, 9:16 p.m.