Kinfolk is a Danish magazine of international renown in the design world. Founded in 2011, it has gained a large following that has given rise to "Kinfolk style".
More than just a look, Kinfolk is a way of life. It's based on the concept of "slow living" – of looking after each and every detail, prioritising quality over quantity and valuing the people around us. Want to learn more? Keep reading!
Kinfolk = simplicity
Kinfolk is intrinsically linked with the Scandi aesthetic and the concept of hygge , always approaching things from a sustainable point of view.
Interiors in this style avoid saturated colours as far as possible and value a natural, minimalist décor. In general, Kinfolk uses neutral colours such as white, grey or beige, wooden furniture and decoration, materials such as rattan and ceramic, succulent plants and simplicity.
Kinfolk = authenticity
Kinfolk also really values the authenticity of artisanal objects, wabi-sabi and the beauty of the imperfect, the vintage and the homemade. Because of this, it sometimes reminds us a bit of boho style.
Kinfolk values "making" over "buying". It's the beauty of learning new skills and working with your hands to bring your own touch to your surroundings.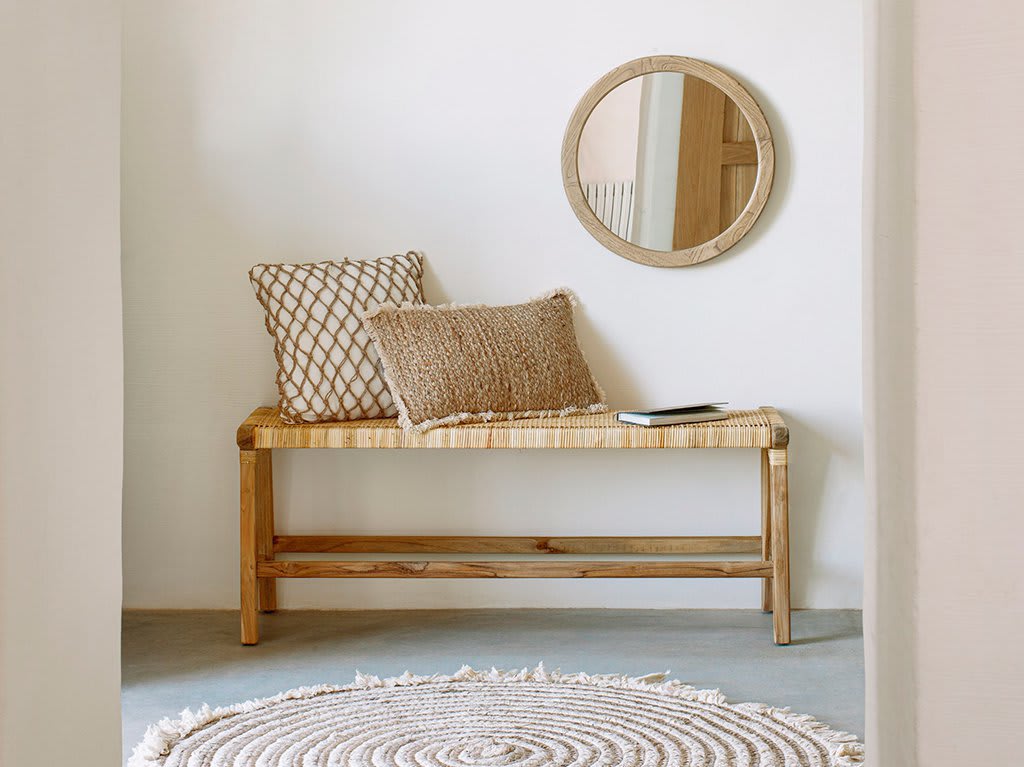 Kinfolk = sustainability
This mixture of simplicity and authenticity is inseparable from sustainability.
It's important to have a lifestyle that values the objects that surround us and looks to a neutral, minimalist style to avoid compulsive purchases or chasing trends that will soon fade or need an update.
This authenticity is tied with traditional forms of production that are kind to people and the planet. If we learn these skills, we will be able to reuse and repair things easily, giving them new value.
Where does this concept come from?
The word "kinfolk" comes from old English. It is a combination of "cynn" which means "family" and "folc" which means "person". It's used to describe people who form part of your family, no matter how far away they are.
The founders of the magazine and of this lifestyle chose this concept to show us the importance of thinking about and looking after our community above all else.
Want to read more about decorative styles? Here are the 10 most popular styles, find out which one is for you.
1 Jul 2022, 10:50 a.m.