Industrial style, Scandi chic or the rustic, natural look. If you've got an island in your kitchen-dining room, take a look at these different ways to maximise its style potential. Grab your notebook because they're full of great ideas.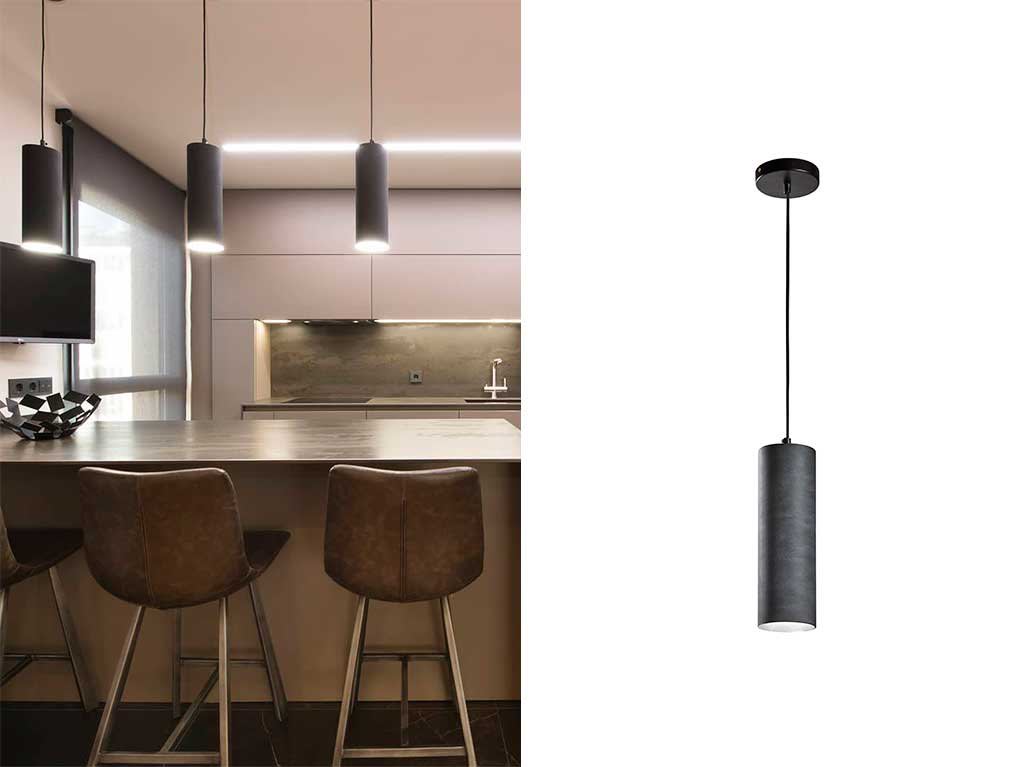 An elegant, sophisticated kitchen? Yes, it can be done.
If you're the type who quaffs a glass of wine as you follow an impressive recipe, you can create an equally classy kitchen. Illuminate your kitchen island with a modern hanging ceiling light, or with three stylish and minimalist Maude lights, as @sincroproyectos has done.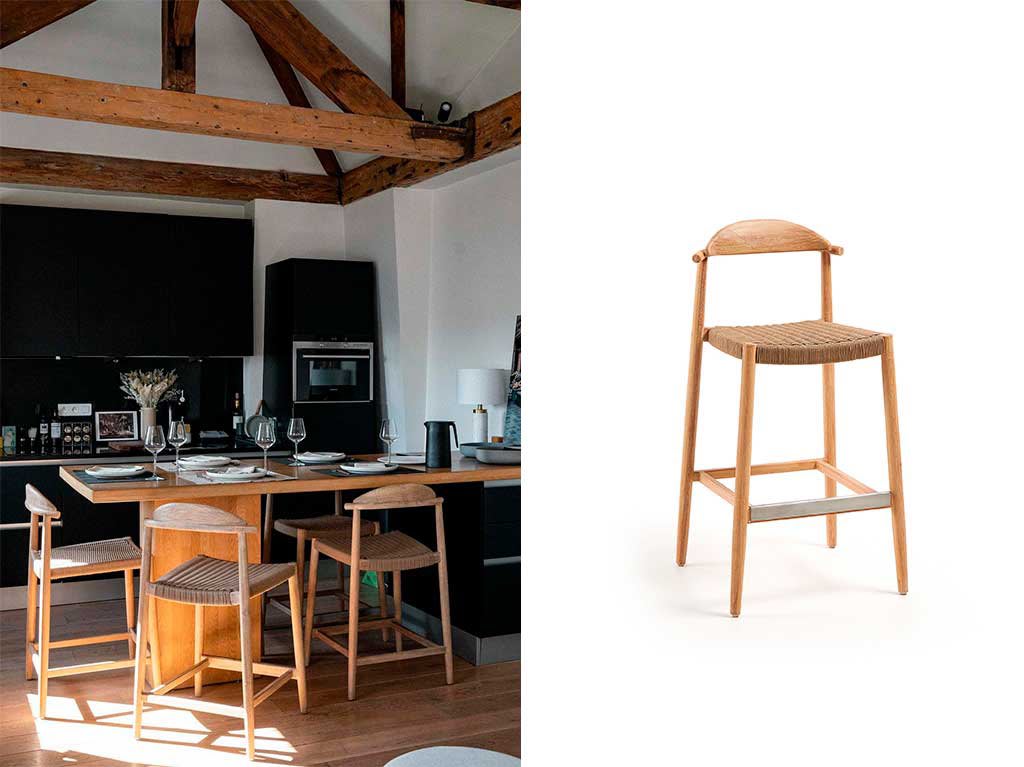 The island as dining room, the secret of French villa chic
Want to add space? Turn two rooms into one The kitchen island at @le_petit_francais' place also serves as a dining table. It's taller, of course, so he's matched it with some Nina bar stools to give natural wood the starring role.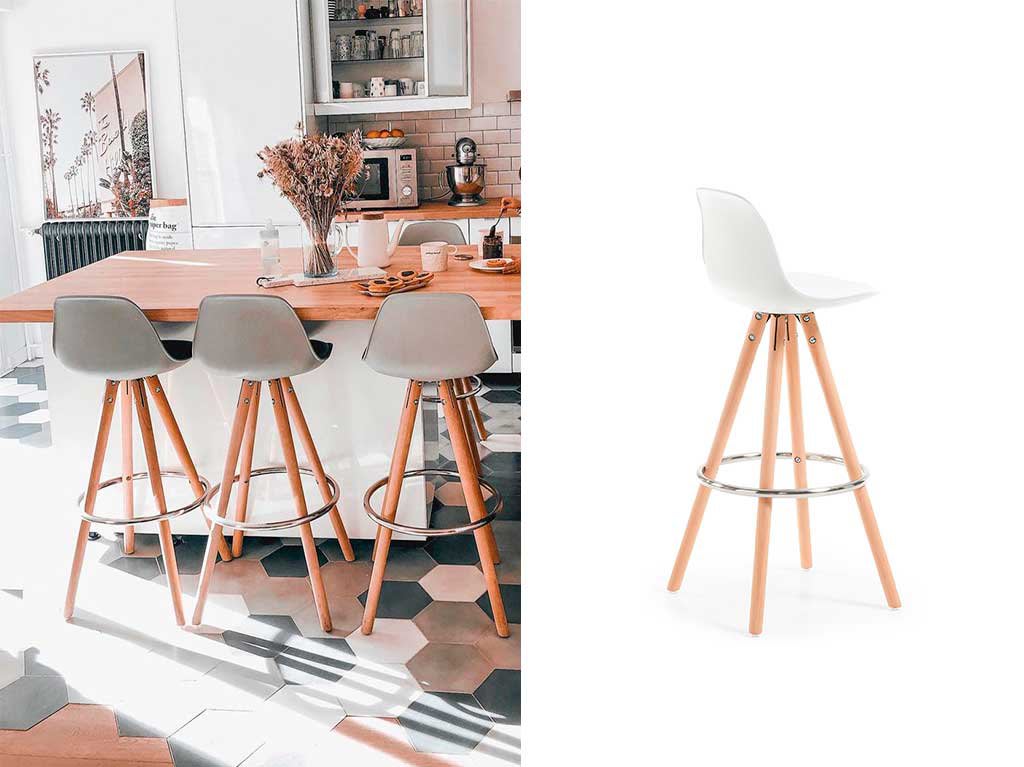 In the kitchen, you can't go wrong with the Nordic look
If white is the main shade in your kitchen, use your island and dining room to give it a Nordic touch with wood and other neutral tones, such as grey. @lamodeaixoise has chosen Slad stools for the whole family, creating a cool yet timeless space.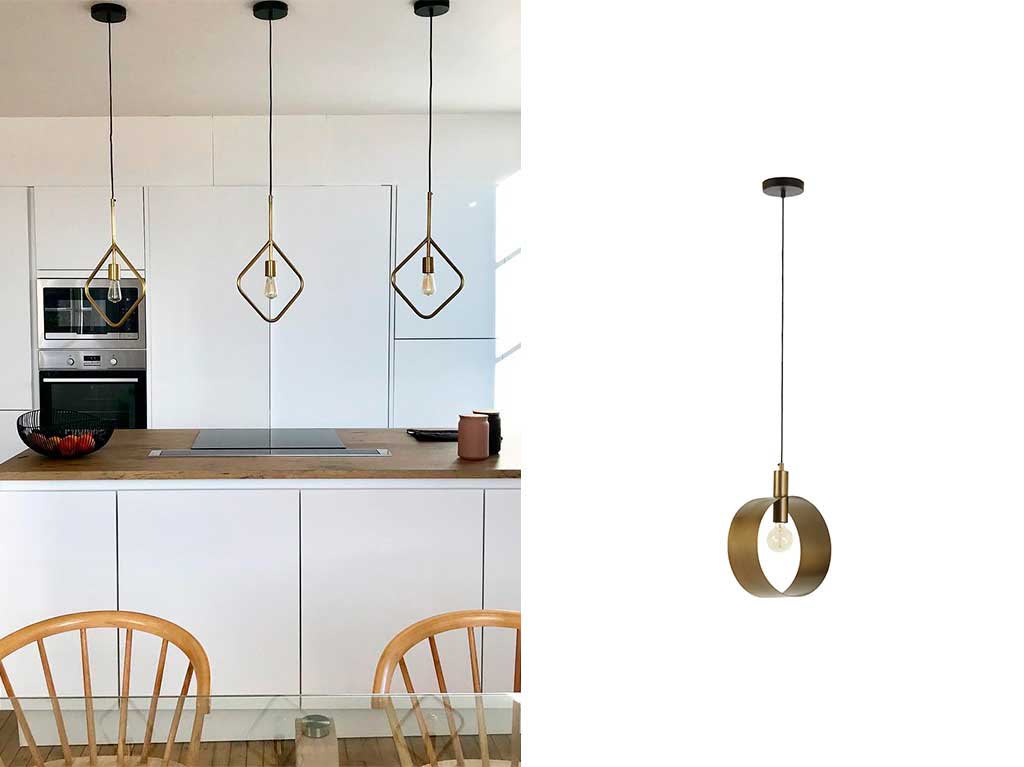 Gold, gold, everywhere
If you love the colour gold but aren't sure where to put it, @noterbel_ ha dado has the answer: in your kitchen. She's used three overhead lights with a brass finish to illuminate her island and give it a touch of high glam. We love it!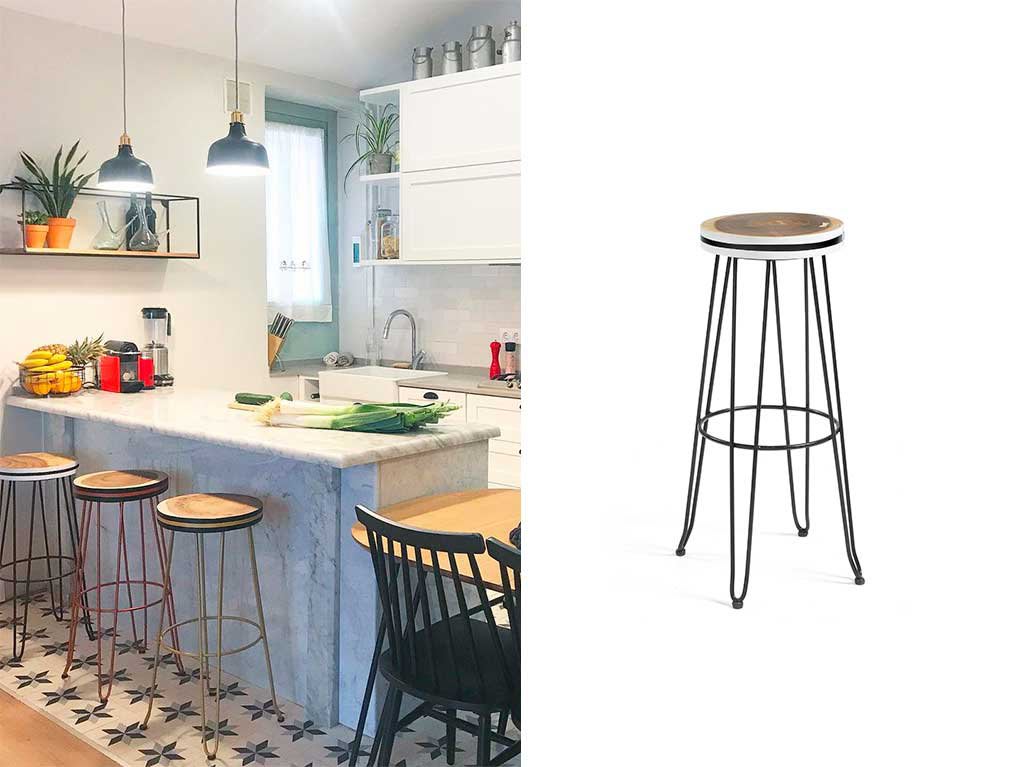 Need a bit of colour? Paint it black!
Sounds unlikely, but it's true. In this kitchen in Barcelona's Sarrià district, @cristinaalvarezdesign has joined her island to the dining table, with different heights. Where the wood meets the black accents of the Tressia chairs and Faye stools, it's a match made in heaven.
30 Dec 2020, 10:39 p.m.