When it comes to creating the right atmosphere in your living room, a floor lamp is a must. Being such a visible item, it plays a key part in your décor and speaks volumes about your style. Which is the one for you?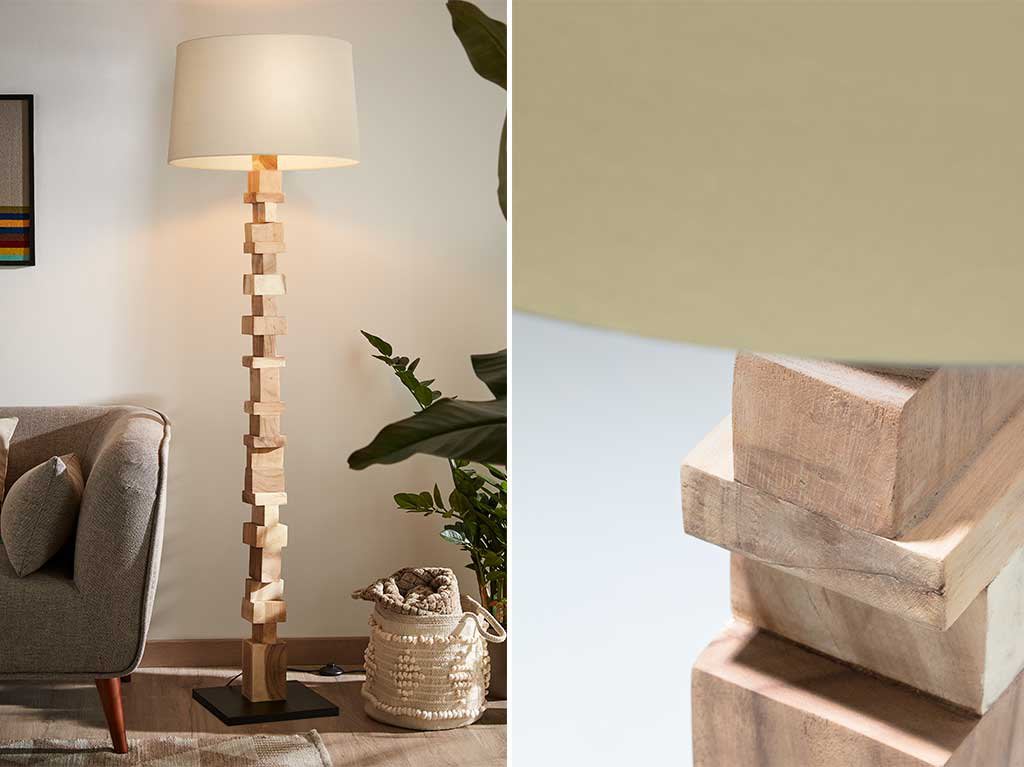 Love nature? Illuminate your home with wood
It's important to choose a lamp that matches the rest of your décor. If Scandi style is the key motif in your living room, choose a floor lamp with a wooden base, like Oralie, made from pieces of solid rubber wood. What's more, the shade is 100% white cotton, for better light diffusion and a brighter space.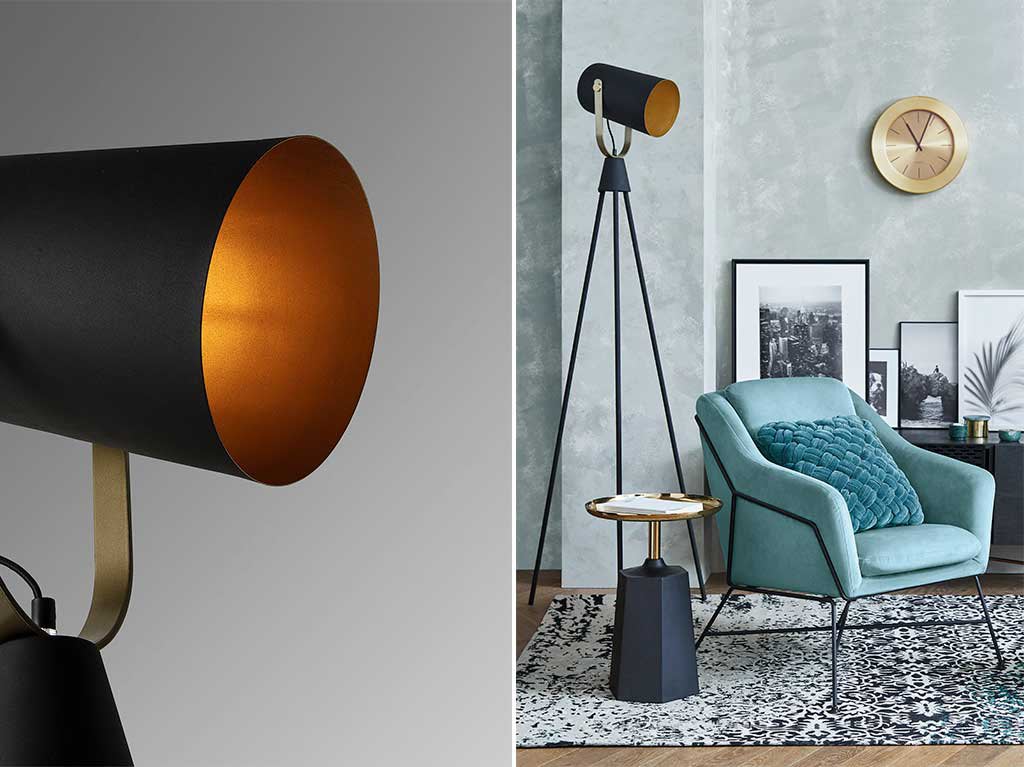 Lights, camera, action! Say yes to vintage light
If you're the type who likes a retro touch in the living room, you've just found your ideal piece. Inspired by vintage spotlights, the Saviera floor lamp elevates the coolest living rooms with its updated design. The interior of the shade has a brass-effect finish to make the light feel warmer. Ready for a Hollywood-style lounge?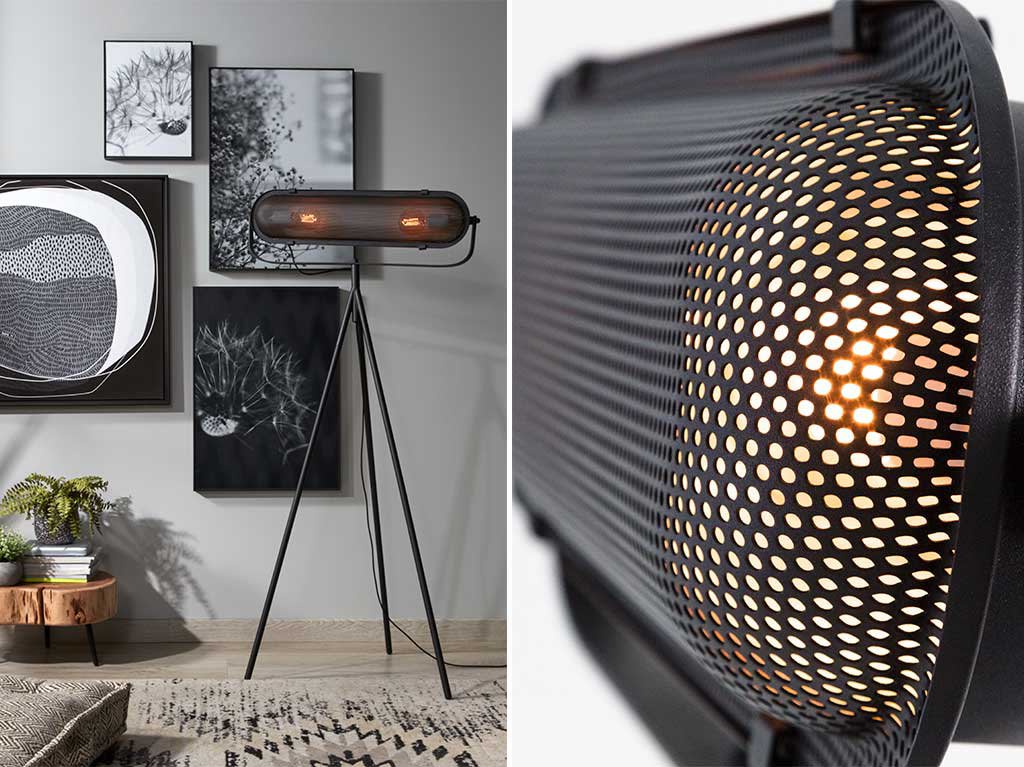 Lights made for metal fans
For an industrial-style living room, you need a cutting-edge floor lamp. Arete is made from steel with a black finish, with a tripod-style stand and a moveable shade with metallic mesh design. Angle it wherever you like to create an original interplay of light and shadow.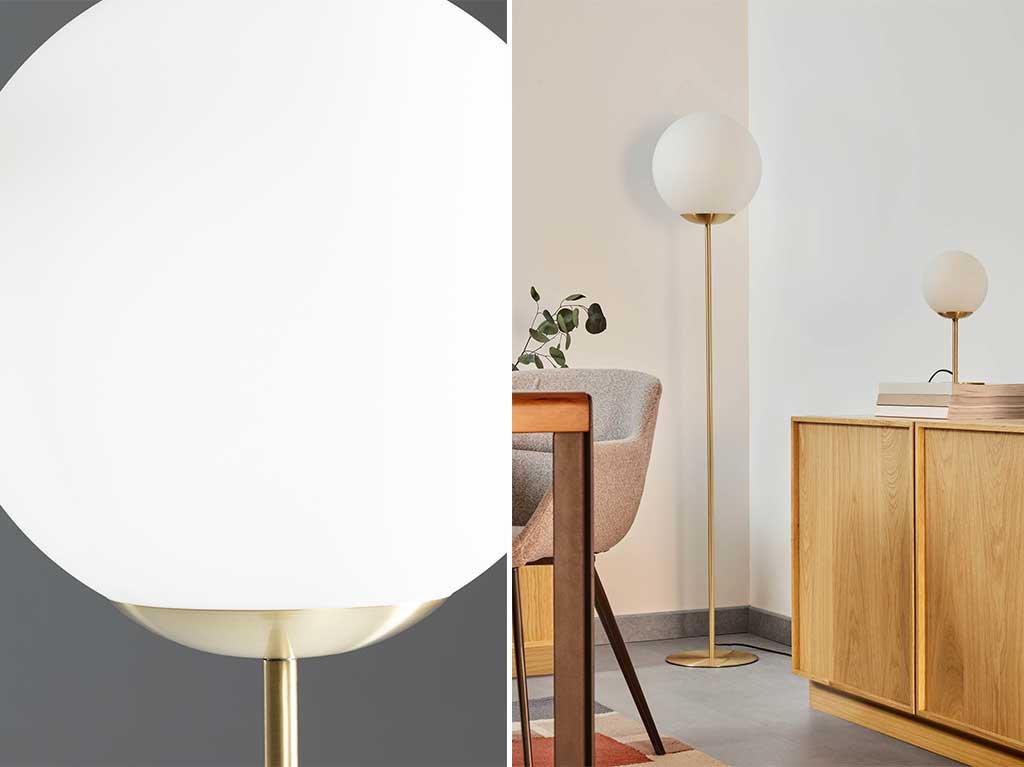 A crystal ball foresees a sure thing
From traditional living rooms to the most modern lounge, the Mahala lamp and its golden stand will add a touch of glam to any space. What's more, the shade is a glazed crystal ball, perfect if you like geometric shapes and a diffused white glow.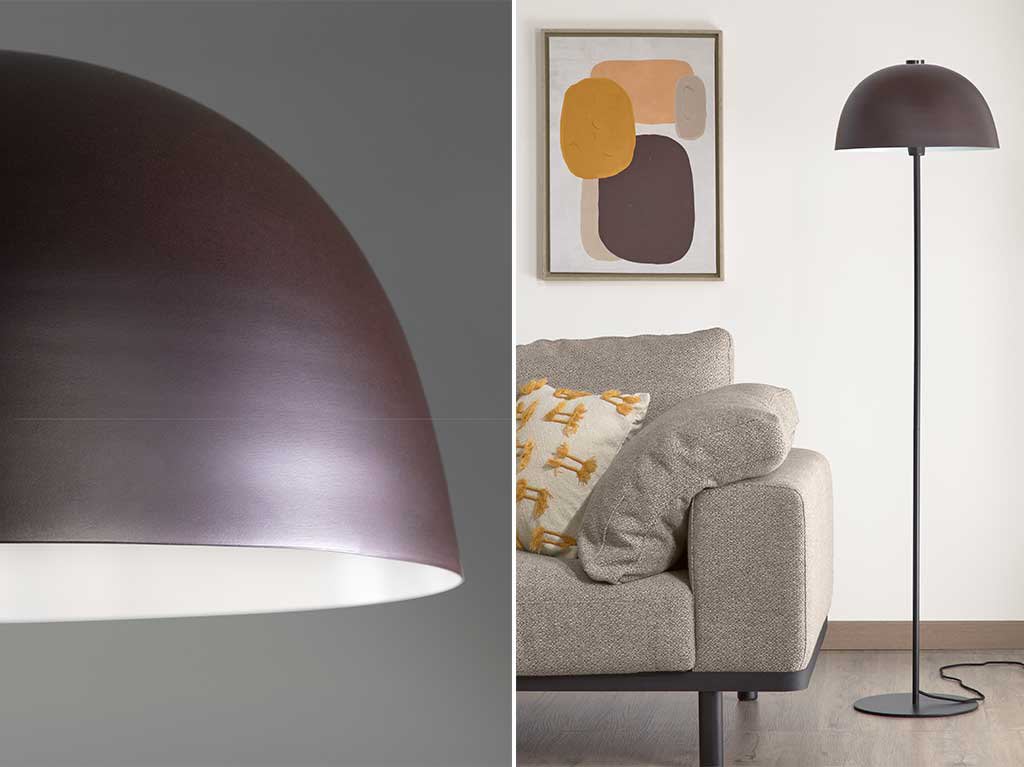 A floor lamp to take minimalism to the max
If you've styled your living/dining room along minimalist lines with neutral colours, enhance the look with an eye-catching, original lamp like Aleyla. Thanks to the modern design and burgundy colour of its shade, light is focused downwards, making it an ideal reading light to go next to your sofa.
18 Jan 2021, 7:13 p.m.