Macarena Gómez, actress, mother, gymnast, dancer, etc. She's all of these things and much more. She loves trends and fashion, but always with her own personal touch and sticking true to her own personal style. Do you want to find out how she's chosen to decorate her personal haven in L'Empordà and many other secrets? Today we're guests in her house. Come on in.
Spanish actress Macarena Gómez and her husband, Aldo Comas, have let us into their home in L'Empordà, which is where they've found a place to get away from their non-stop lives. Since they love this region, its beaches, its villages and its mountains, they couldn't have picked a better spot.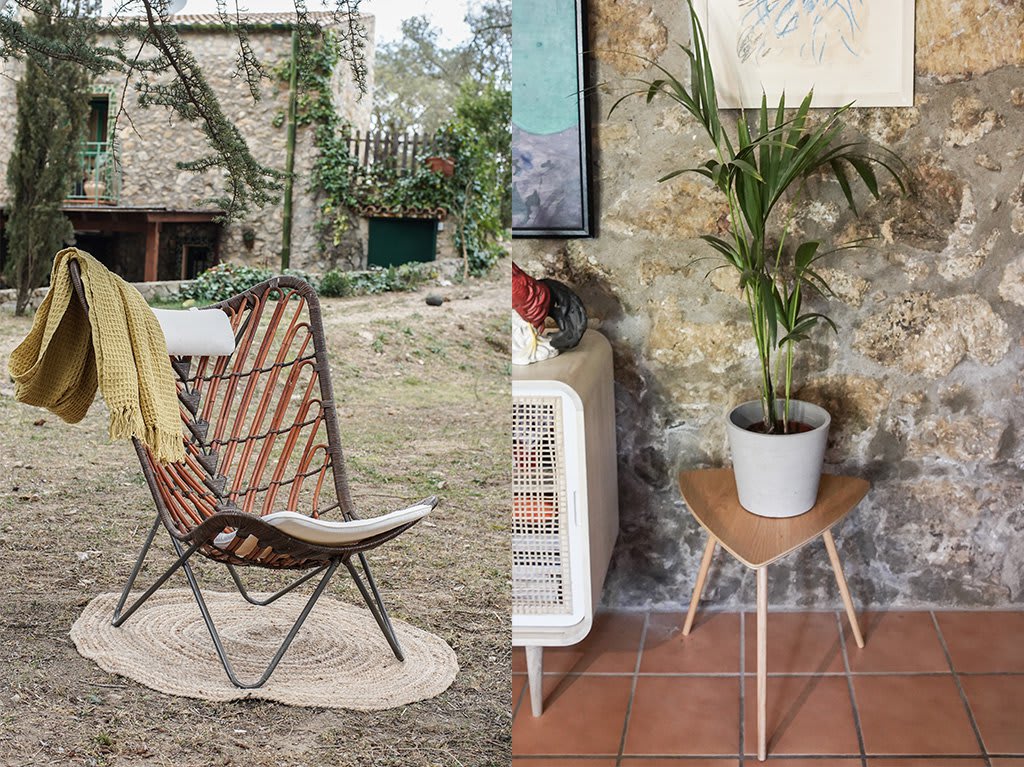 Their home is a reflection of their personality and she defines herself as an eclectic woman. She never lets herself be hemmed in by one style but she has a very good eye and a huge imagination. She's a fan of vibrant colours and patterns. Because of this, the Debra sofa in blue was a must-have for her lounge. Inspired by mid-century design and Nordic style, it provides a modern and elegant feel.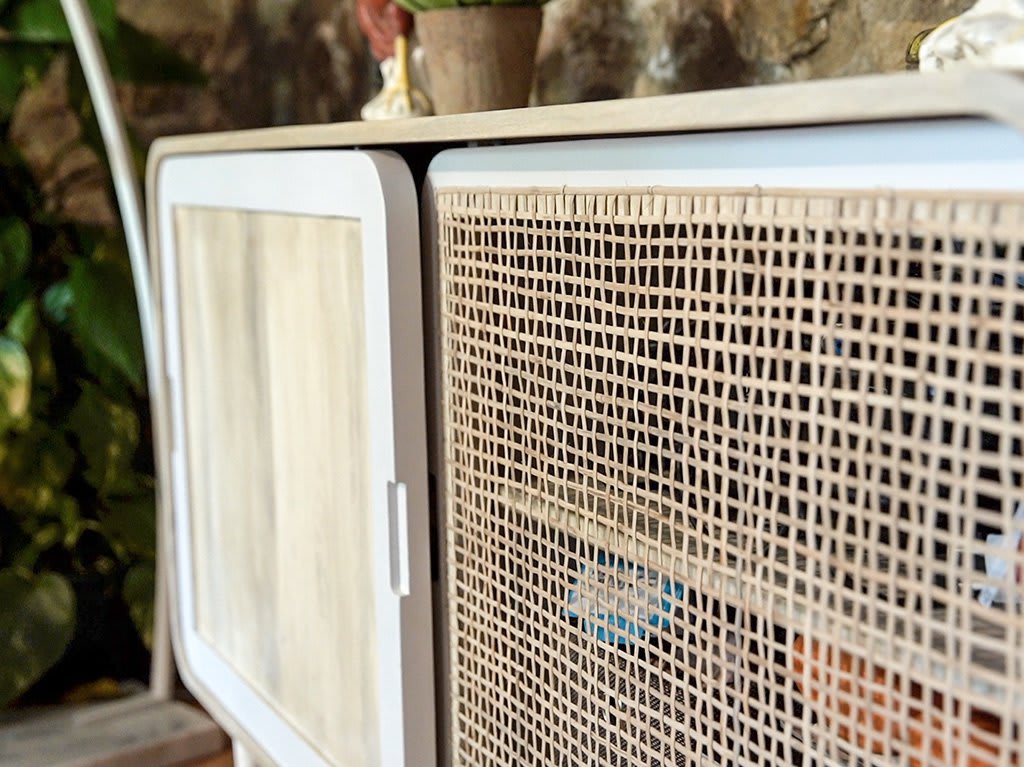 To connect with nature and give off a rustic vibe, the wooden Georg sideboard in natural tones was a perfect match. If that wasn't enough, she's paired it up with the Tulsi coffee table, which has its own personality, bringing together wood and glass.
She told us that, for her décor comes from deep-seated knowledge that she gained by observing and helping out her mother, who was passionate about decorating, which made her a complete expert. Her home is full of little details and personal objects alongside designer furniture and very chic décor.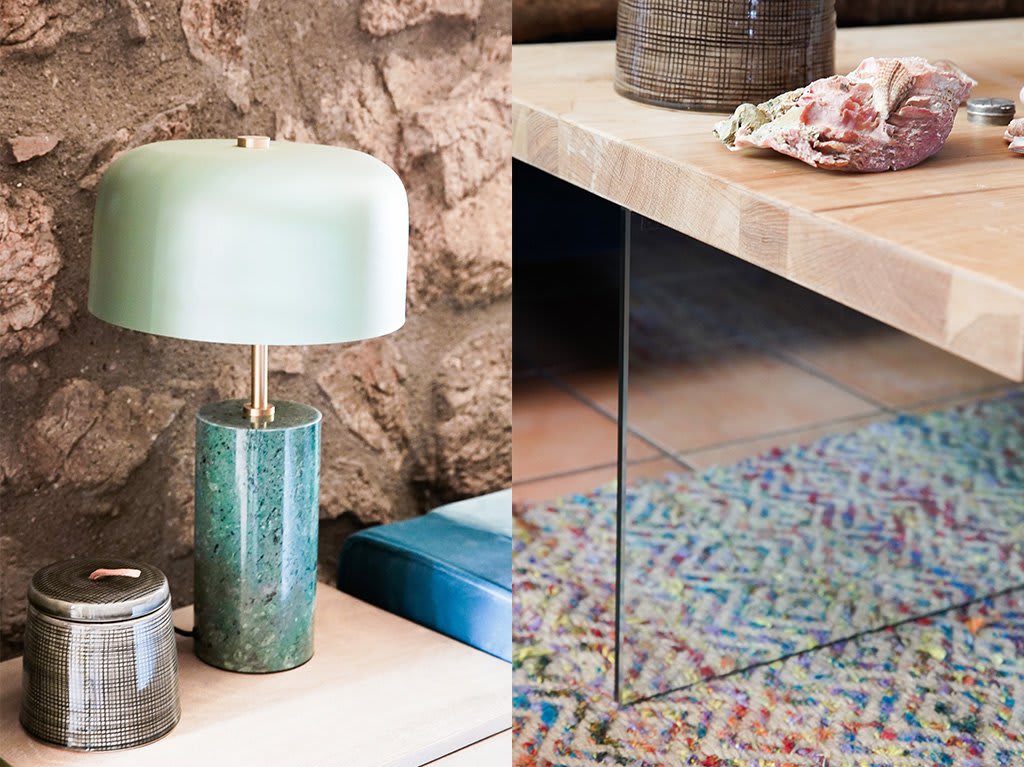 She's never really been into carpets but she couldn't resist the charm of the colourful Kopke carpet, with a multi-coloured pattern that fills her lounge up with personality.
Her home is more than ready to welcome in her guests on weekends! If you can't resist and you want the look from Macarena Gómez's lounge, you'll find all the furniture and decorative items here.
9 Jul 2020, 10:14 p.m.