The Poke Bowl has arrived an it's not treading lightly. Did you know that this dish is typical of Hawaiian gastronomy? Today we're going to show you an easy, quick recipe so you can surprise your guests (and yourself) without leaving the house.
Follow the steps to discover how to make and plate a Poke Bowl.
Vegetarian Poke Bowl
Serves: 2

Ingredients:

1 block extra firm Tofu
¼ cup of soy sauce
½ cup of lime juice
Sesame seeds
1-2 tsps chopped ginger
1-2 tsps chopped garlic
Toppings & extras

2 cups of sushi rice
½ an avocado
1 cup of edamame
1 cup chopped mango
Pickled ginger (optional)
Sesame seeds
Sliced red onion slices
Sliced radishes
Soy sauce
Sriracha Sauce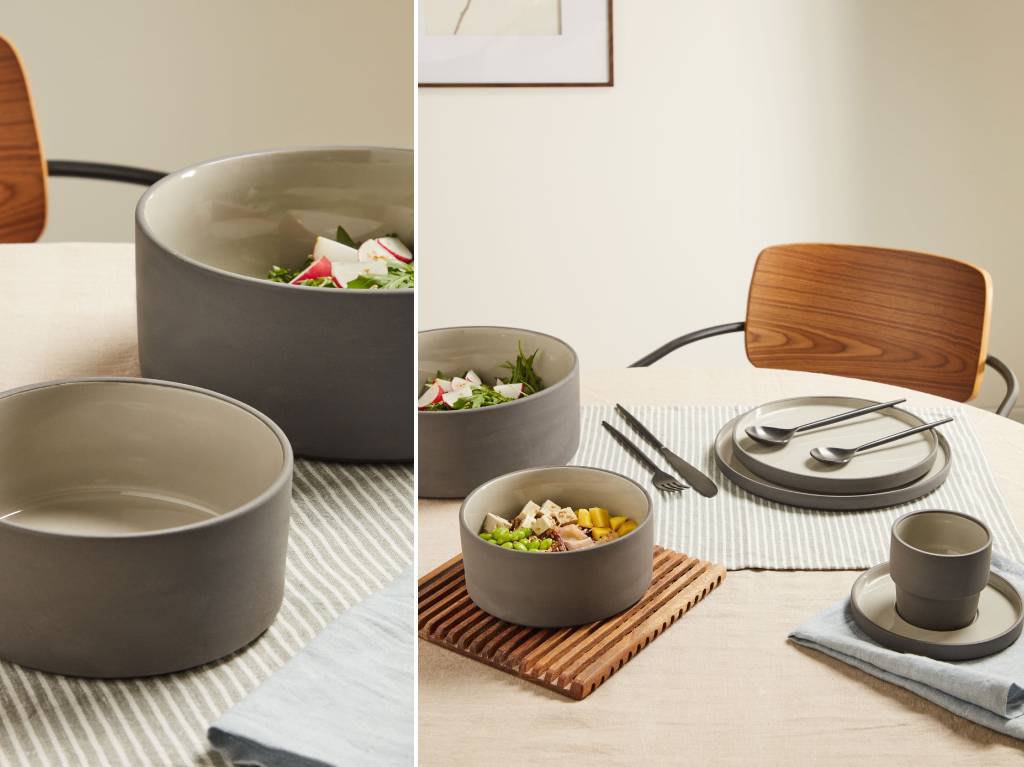 Steps to follow:

We start with the tofu. Our tip: Get rid of any excess water from the tofu by wrapping it in kitchen paper and a clean kitchen towel for 5 minutes.

Meanwhile, mix the ingredients to prepare the sauce.

Then, we'll cut the tofu and marinate it in the prepared sauce for 10 to 15 minutes
Now we cut all the other ingredients and toppings: edamame, mango, red onion, radishes, avocado, and get everything ready to plate.

Plating:
In the Thianela bowl we'll prepare a sushi rice base. On top of that, we can arrange all of the ingredients to your taste. That's your Poke Bowl, ready for a Michelin star restaurant! Heading to the table? Care for all the details to push your experience up a level. We recommend that you complete the look of your table with the Thianela Dinnerware collection. Add some place settings or a wood serving board, like Romina or Syriana. Now all that's left is to take a photo, and enjoy!
18 May 2022, 1:20 p.m.