The Monochrome House collection brings chic dark tones to our exteriors, being on-trend means being different.
Total black furniture is back
Meet the magazine-worthy house with its stylish outdoor areas in different shades of one monochrome colour to contrast with its light coloured architecture. Step into timeless elegance, exclusivity, and pure style.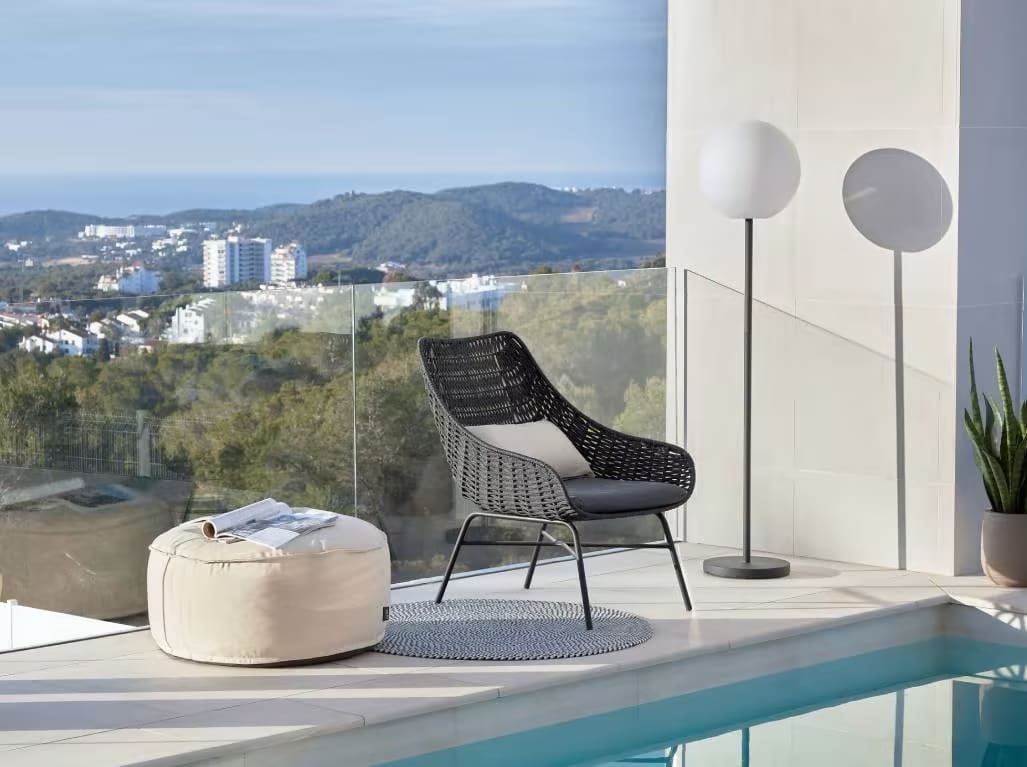 In the mood for Monochrome House
Enjoy your terrace with Abeli and this season's colour: black. The rope used in the seat is UV-resistant and has a galvanised steel structure ready for covered outdoor use. The best way to relax is stress-free.
The total black look!
The Taimi collection is focused on cement, one of this season's on-trend materials, and it's 100% outdoor-ready. Plus it's designed by our in-house Kave design team.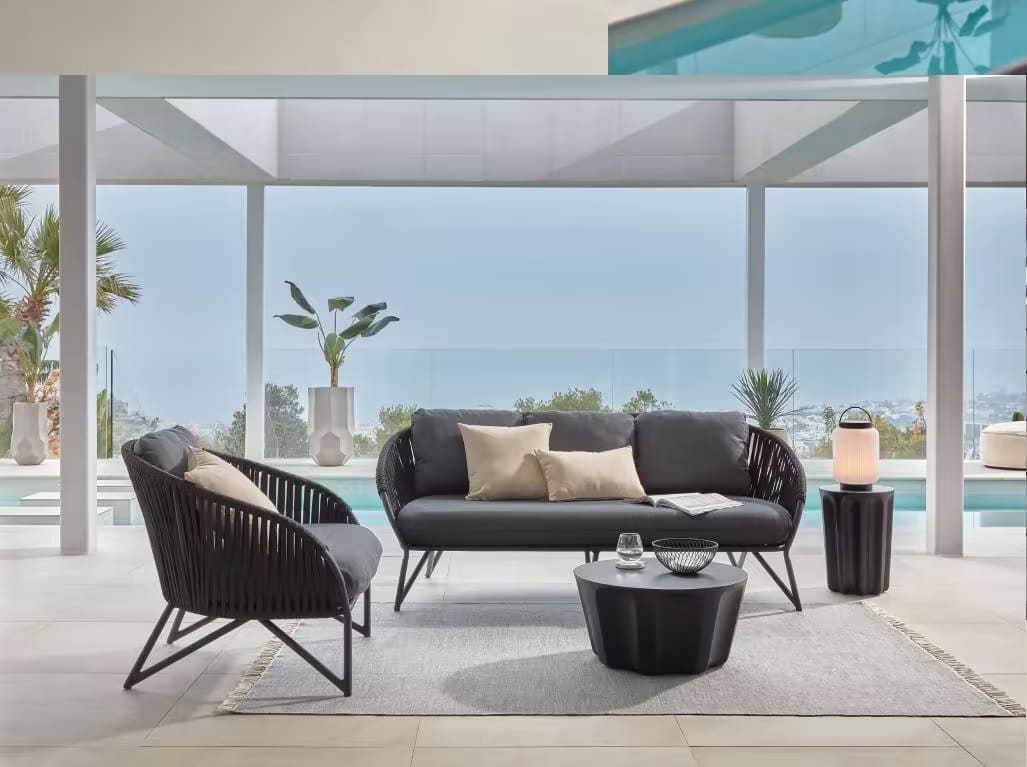 The Branzie Collection
Remember our iconic Branzie collection? Well, this year we've designed it in the colour black. Add elegance and character to your exterior with this hand-woven cord piece.
26 Sep 2022, 10:28 a.m.