Interior designers everywhere are embracing the rustic look in all kinds of spaces, and with good reason. To curate a charming bedroom, living room or dining room, natural materials are the stars. Ready to turn your urban abode into a country cottage?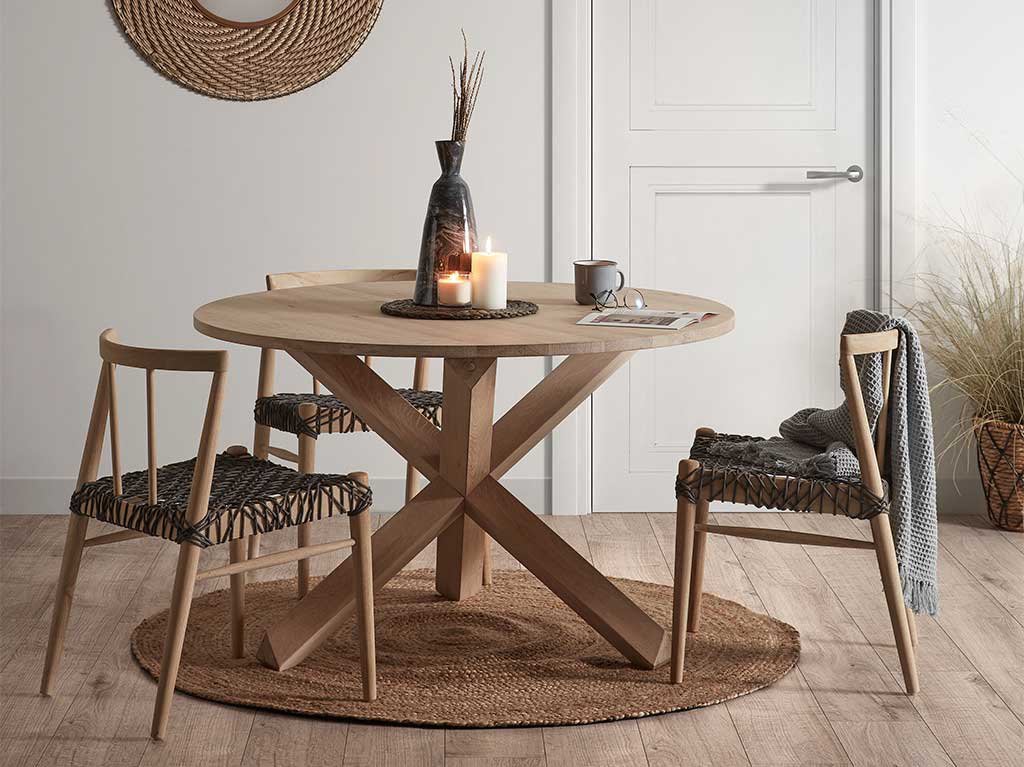 In the dining room, natural is the new black
For a rustic makeover, natural materials are an absolute must. Solid wood, natural fibres and rope combine to give this dining room its strong look. Our Lotus table and Gisel jute rug add extra cosiness and warmth.
And for some colourful accents, add some 100% cotton cushions in neutral tones. The Shallowin collection is the perfect way to add comfort and style. Choose a colour that suits you, and its matching blanket!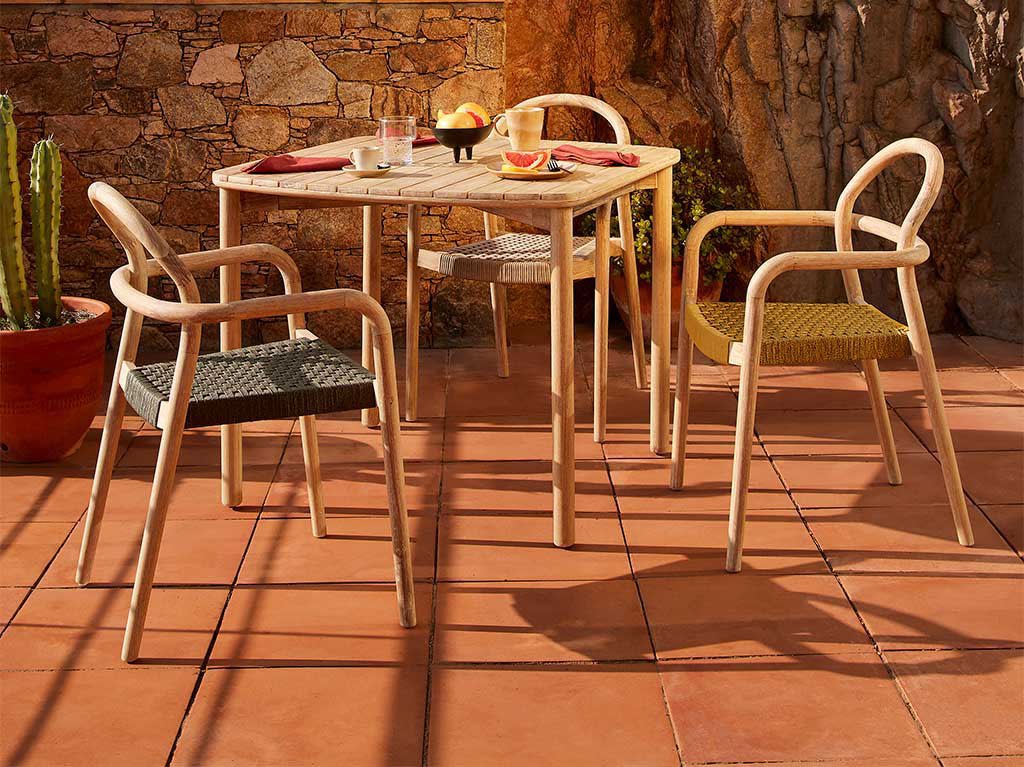 Yes please to rustic exteriors
If you've got space on your terrace, it's the ideal spot for a rustic dining room. Nature calls to nature. Look how much the fresh air suits the Sheryll collection – the tones of the wood and rope blend perfectly with the surroundings. And the best part? This is an eco-friendly collection as the wood is sourced from sustainable forests.
It's also an exclusive – designed and created for Kave Home by Carlos Guijarro. As natural and authentic as you.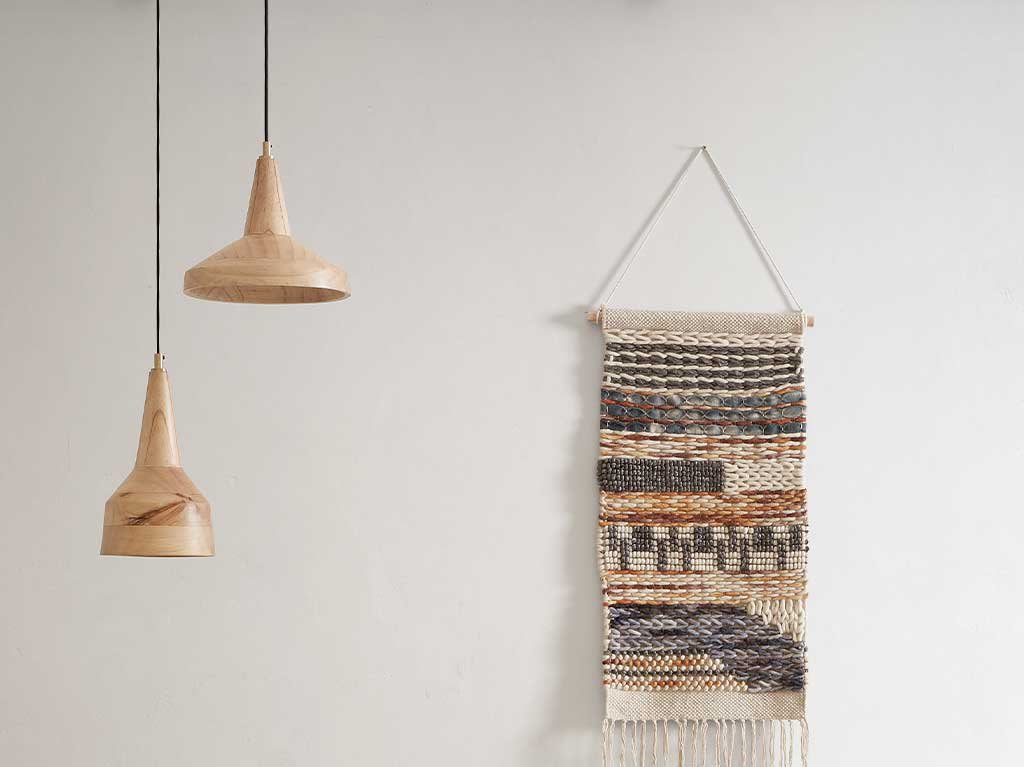 Give your dining room the green light
You can also use lighting to create your rustic style. Lamps are a great resource for dining rooms with charm. Choose ceiling lights with wooden shades or floor lamps made from natural materials like wood, cement or brick.
Whichever light you choose, however, make sure you give it an LED bulb. It's the best way to illuminate your home and the planet as it lasts longer and consumes less.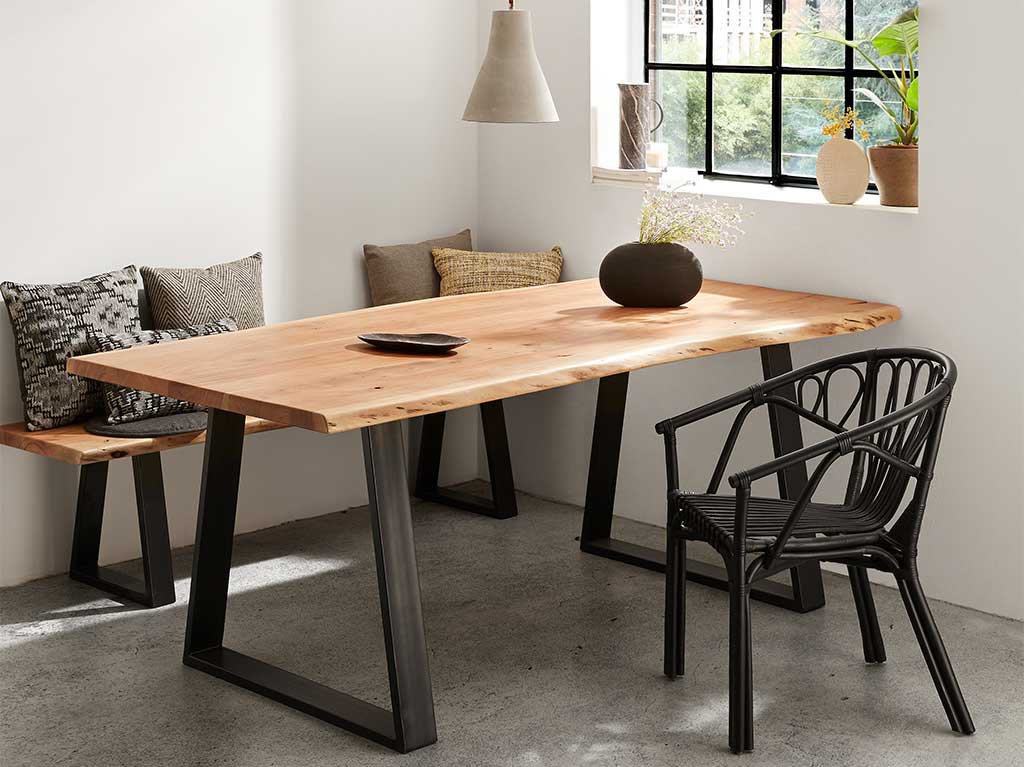 Complete the rustic dining room look with metal
Metals such as steel with a distressed finish can be the cherry on the cake of your cottagecore interior. What's more, it's such a versatile material that if you decide to change the look at a later date, the wood and metal combo will suit modern, contemporary or industrial interiors just as well.
If you want to know more about dining room decor, check out our Magazine for more inspiration.
25 Nov 2021, 8:58 p.m.