We are opening the doors to our home, Kave Home. But it's also yours: because in this home there is room for everyone. This home brings together the latest trends in furniture and decoration with timeless design pieces.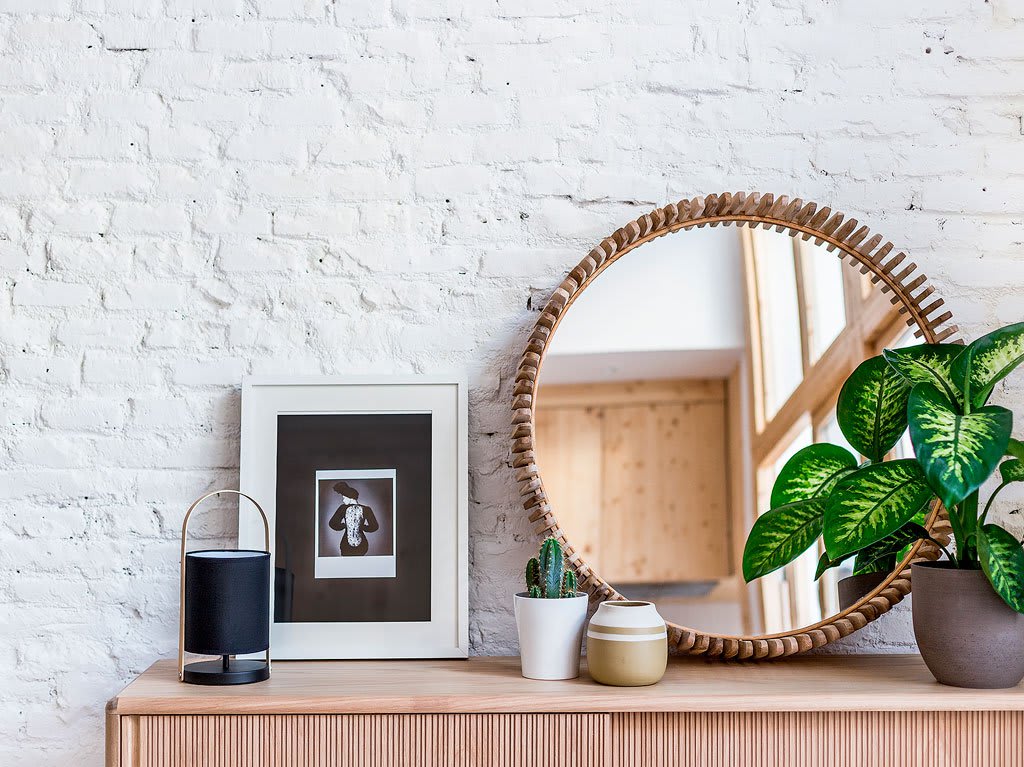 No one lives like you
Here, everybody breathes personality and character. Because we know that a house says a lot about the person who lives in it. By mixing pieces with different personalities a unique style is born, it's yours: personal and rare.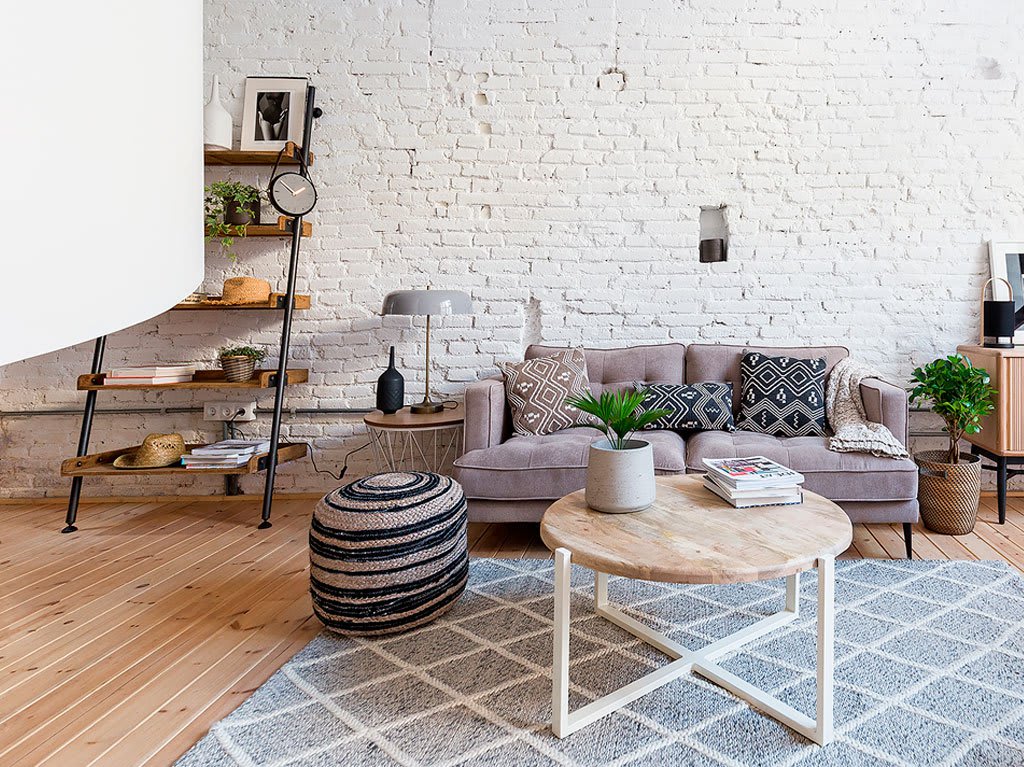 White walls are the perfect canvas to experiment on: play with the natural tonalities found in the wood from the furniture and the floor. Black, the color that accentuates the serene effect formed by the mixture of white and natural glows, reinforces the whole thing.
Born to sparkle
Luminosity is the key element in each of the rooms on this floor. And there are some items that shine with their very own light. Like the Polke mirror, that features a rounded frame made of teak. Or the Mawenzi coffee table, with its white metal frame and light wooden top.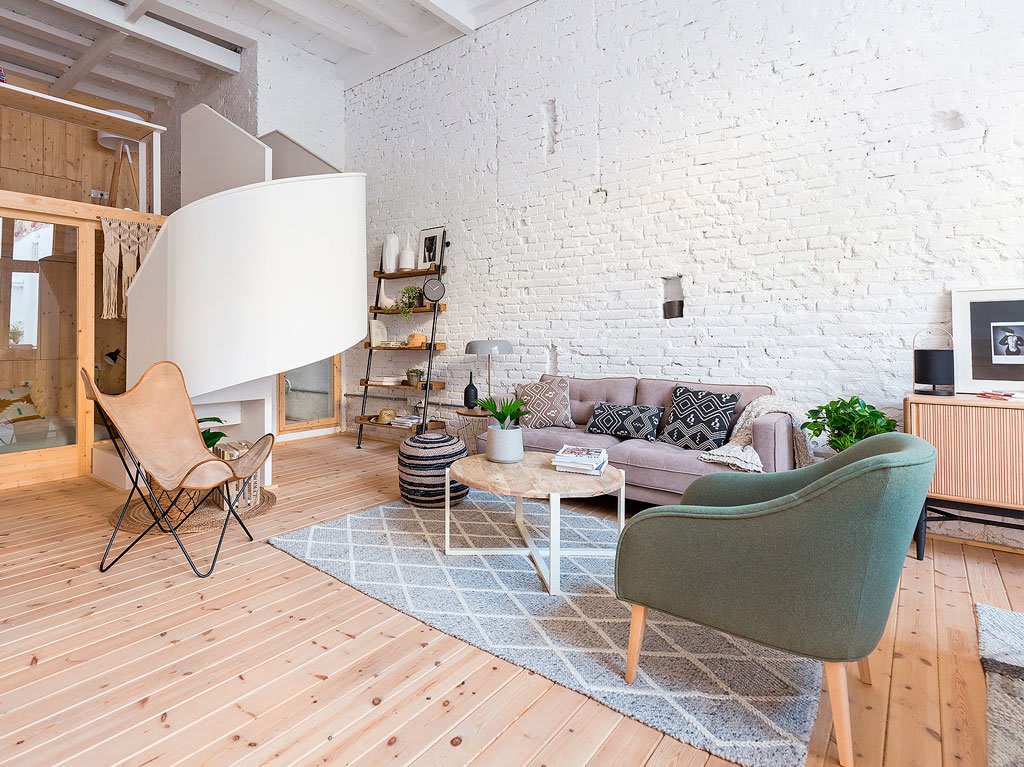 Mix & Match
The mix of different styles is fully integrated into this project. Each item can be naturally combined with a different one to form a unique style, just like we do with the clothes in our wardrobe. The Tanya sofa, with its 1950's design style, combines effortlessly with the Saht jute pouf. This pouf in turn rests beautifully on the Klon carpet, which was crafted with virgin wool to form a geometric print. Together these items form a subtle mix of styles that range from exotic to Nordic, with industrial and retro touches.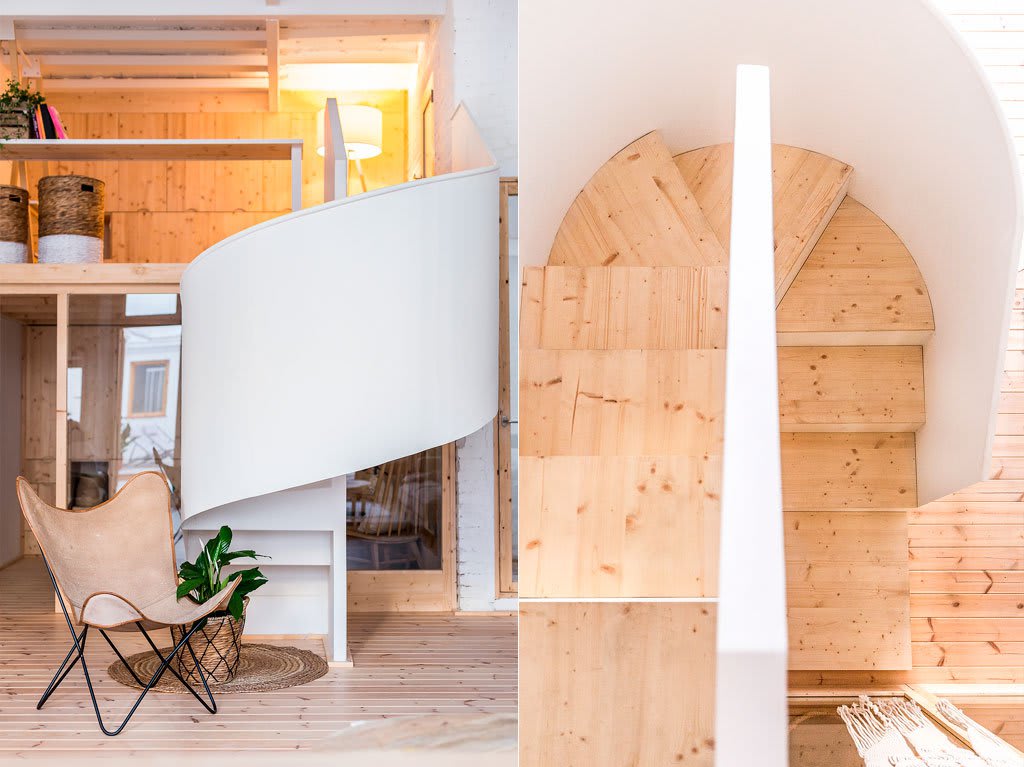 The right color touch
The right amount of color adds an intangible touch of class to our items. Such as our softly colored yellow and white 'None' vase. Or the Bobly armchair, which boasts understated green curves. Grey is another recurring tone in this home, it's found in pieces such as the Benn retro table lamp or the Koki sofa bed. Together they create a subtle harmony that entices you to stay here forever.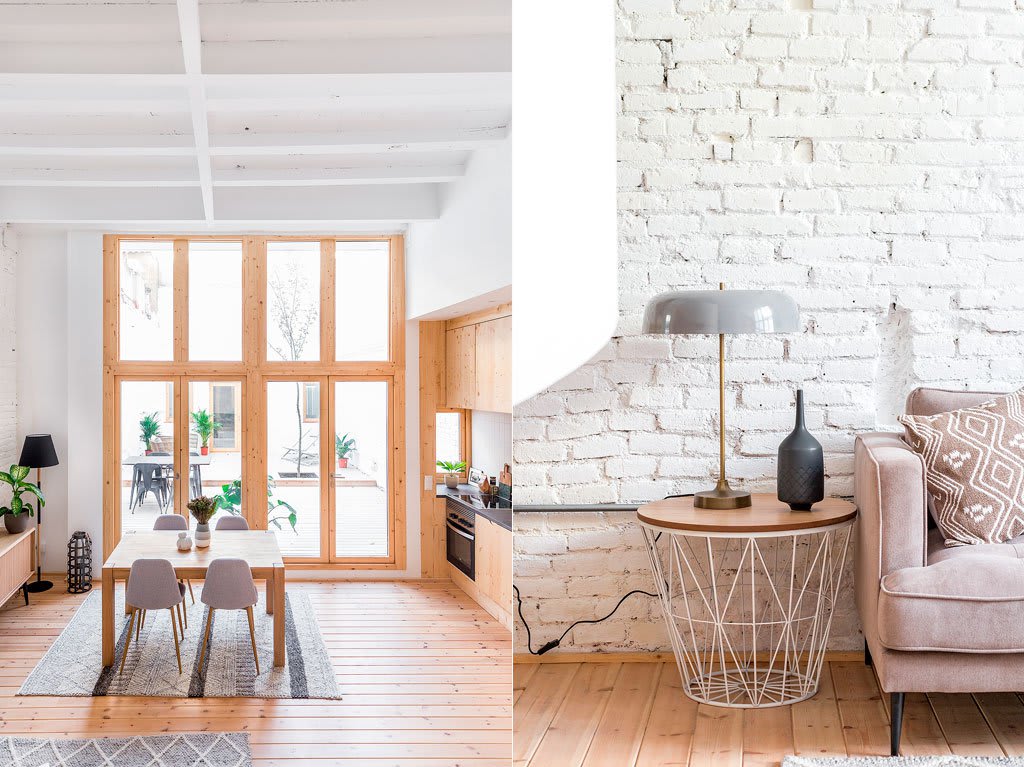 New Kave
We'd like to show you what we're like at our best, and of course, our brand new website; a place that not only reflects our personality, but also yours. A place that's riveting and exciting yet somehow familiar; you'll feel at home here.
In case you didn't know yet, at Kave Home we have a dynamic team. A team that's 100% dedicated to a smooth customer experience.
Providing you with trendy, innovative and quality furniture at an affordable price is our top priority. We complement this with 48 hour deliveries for a variety of products, as well as returns at no additional charge. Because if you purchased one of our items and aren't happy with it for some reason, it's our duty to help you find the perfect piece for that little corner in your home. Your corner is our corner. Welcome to Kave Home!
9 Jul 2020, 7:46 p.m.