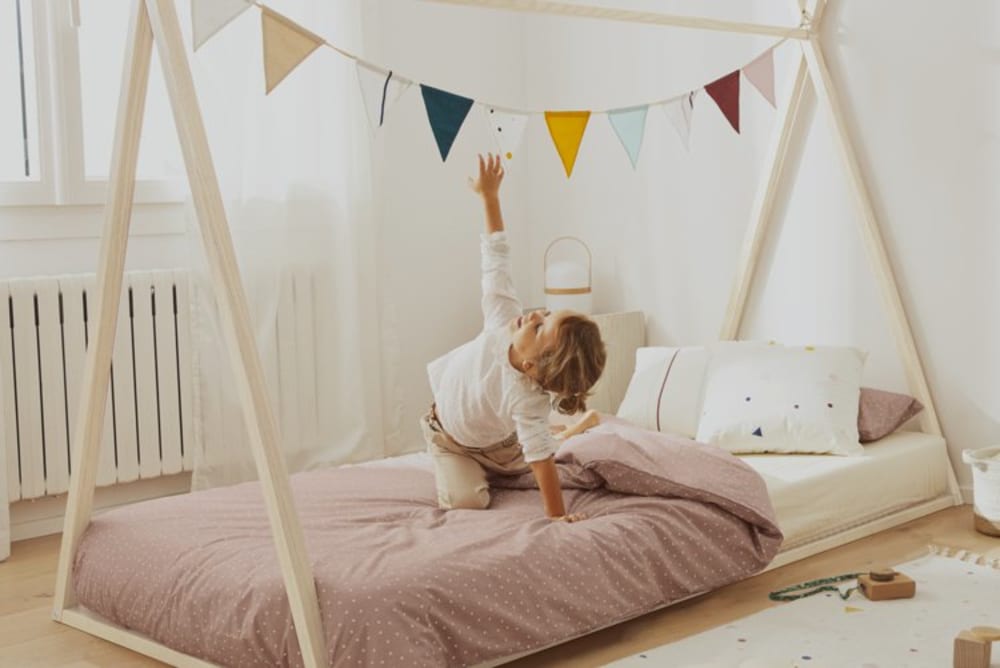 The new collection for the little ones
Kave Kids
Our manifesto
We want to empower children at all their stages to promote their confidence, self-esteem and autonomy.
What is the Montessori method?
The Kave Kids evolving furniture collection is based on the Montessori method, an educational philosophy that emphasises childrens' autonomy and enables them to interact with these pieces freely and safely. A way of learning as well as stimulating creativity and curiosity during their development.
See collection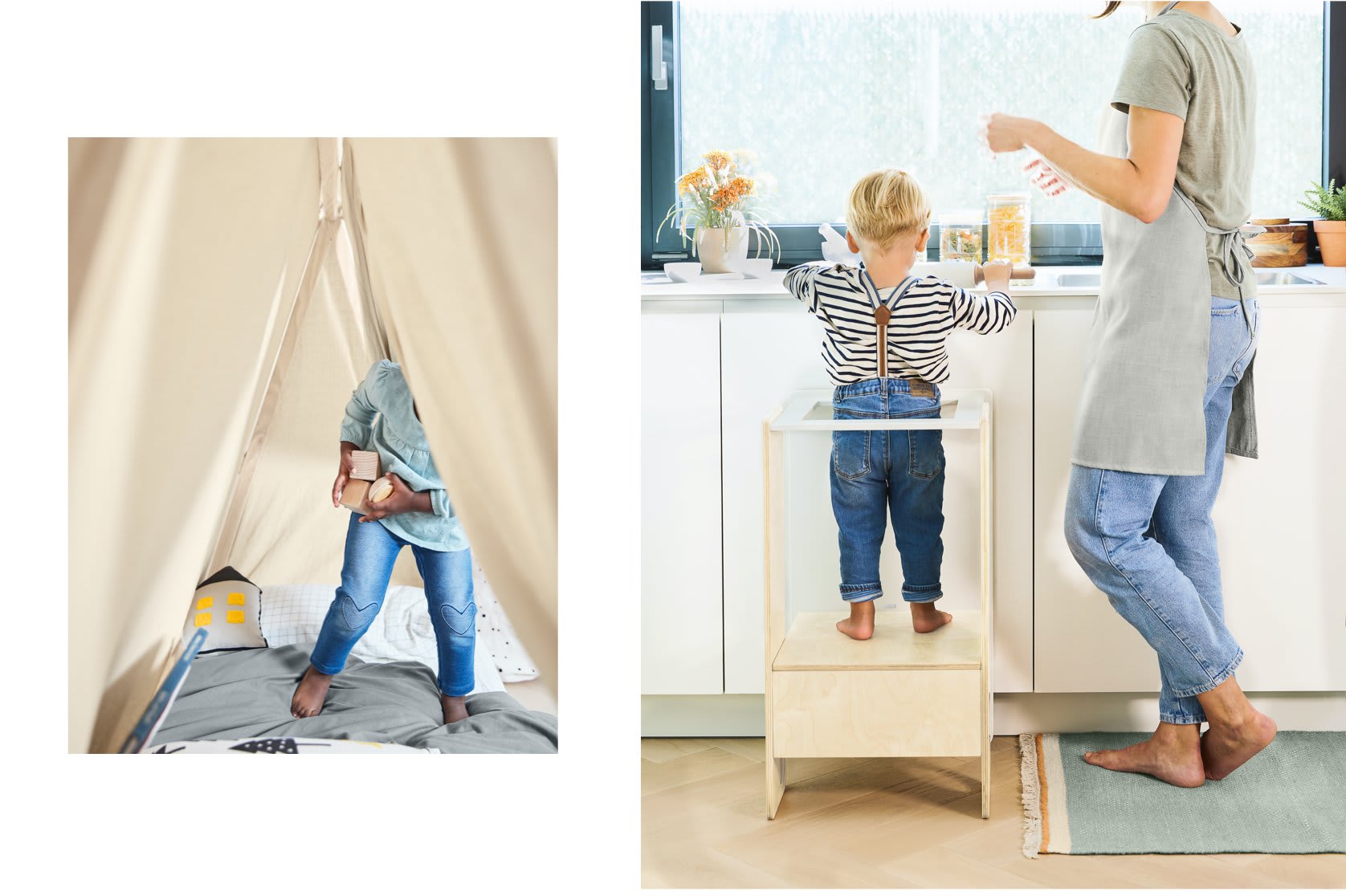 "Help me to do it myself"
María Montessori
Four styles to let their imagination run wild
Urban City
Straight lines and neutral colours such as black, white and grey combined with a touch of colour to give a modern, contemporary and urban look. For our little off-roaders who want to discover every corner of the city through its buildings and roads.
Discover
Rainbow Colours
Geometric shapes, pastel colours such as pink, yellow and blue, and an eye-catching rainbow. An adorable look to help make our dreamy little ones' colourful imagination run wild.
Discover
Jungle Mood
Palm trees, coconuts, lions... Fun shapes and ethnic patterns surround our little adventurers and turn their room into a real jungle.
Discover
Little Baby
Soft colours and shapes combined with smooth textures where your baby can grow up in comfortable and relaxed surroundings.
Discover