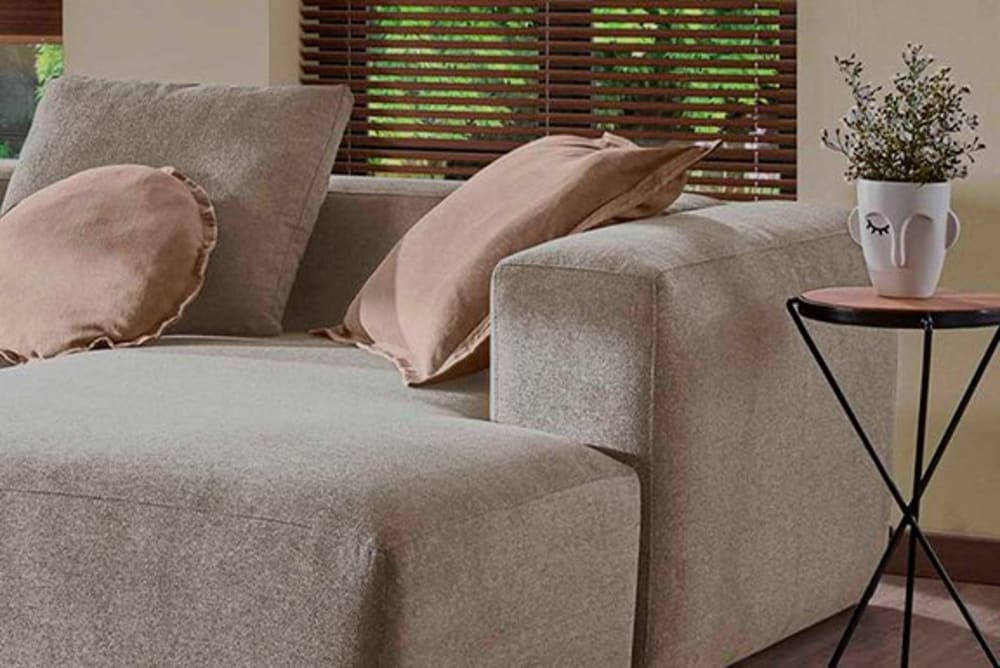 LIVING ROOM
LIVING ROOM FURNITURE AND DECORATION
Living room furniture
Your living room is the main room of your home, where you spend most of your time. That's why we want you to have the best furniture and décor selection. Discover our sofas, armchairs, rocking chairs, poufs and footstools, TV stands, coffee tables, bookcases, console tables, rugs, lamps, decoration and accessories.
Let these living rooms designed by our interior designers inspire you
At Kave Home you will find the perfect living room to chill out in. With these ideas by our very own interior designers team you will find all you need.
Our Kave Crew's living rooms
We sneak into our clients' living rooms to help you get inspired and find some ideas.
Ideas and tips to decorate your living room
In our Magazine we give you all the secrets to decorate your living room. Discover the ideas and tips to combine, distribute and create your perfect living room.