Corduroy makes a bold fashion statement, even in upholstery. At Kave Home, we've taken things a step further by picking some of our most cutting-edge chairs and covering them in this retro fabric. The result is stunning!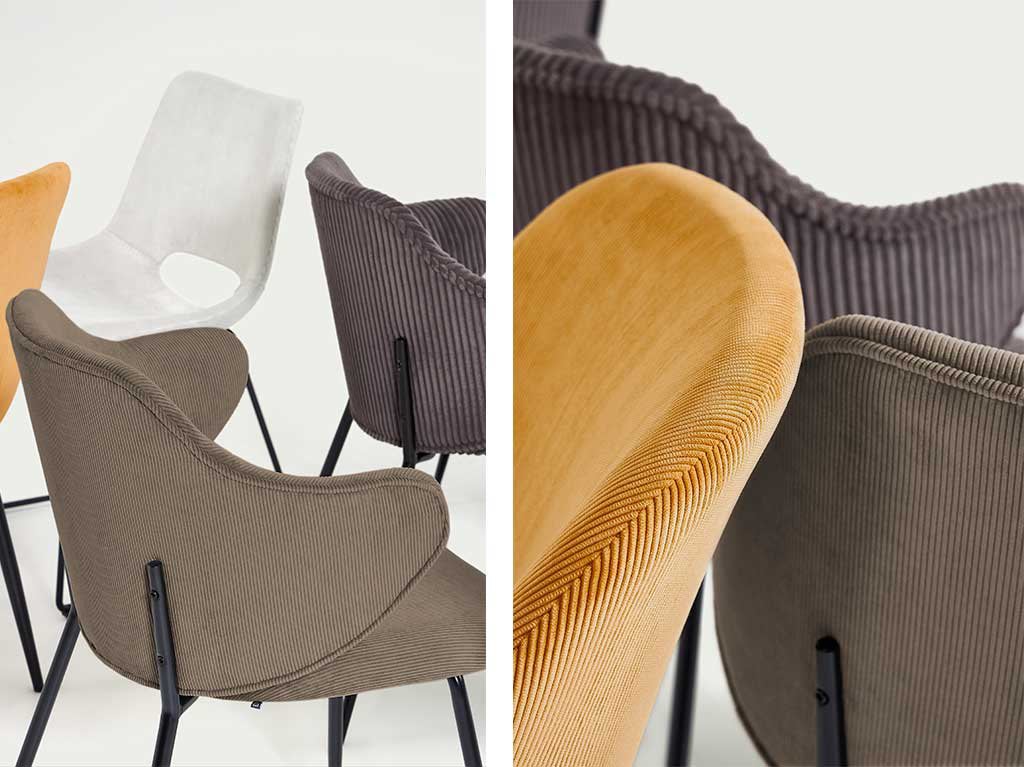 Making a grand entrance: thick corduroy
Trendsetters who like to do things differently need look no further than our Suanne corduroy chair. This chunky corduroy with wide seams enhances the chair's shape and makes it even more soft and comfortable. If you've always wanted some dining chairs to match your style, it's time to sit back and relax – you've found just what you were looking for.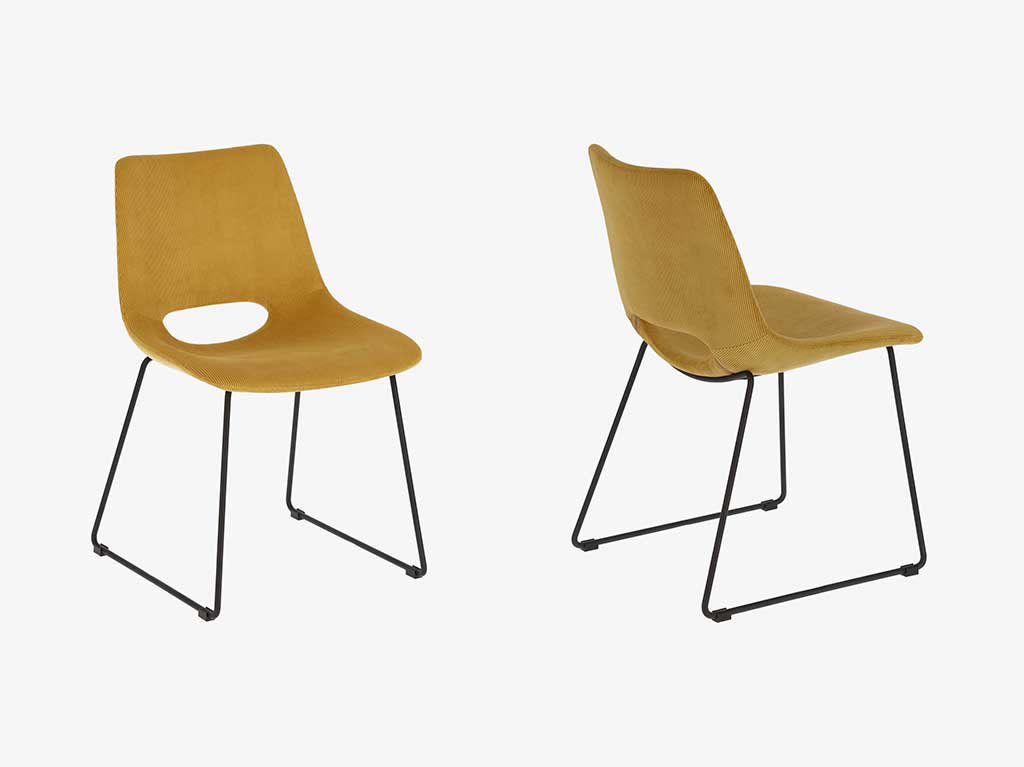 Beyond brown: mustard corduroy
Corduroy and mustard: one of the hottest colours of the moment and a strokably soft fabric are a match made in heaven. With its contemporary design, the Zahara chair wears it best, making for a highly versatile dining room chair or simply a stylish desk chair. And we'll let you in on a little secret: it'll look great in any room.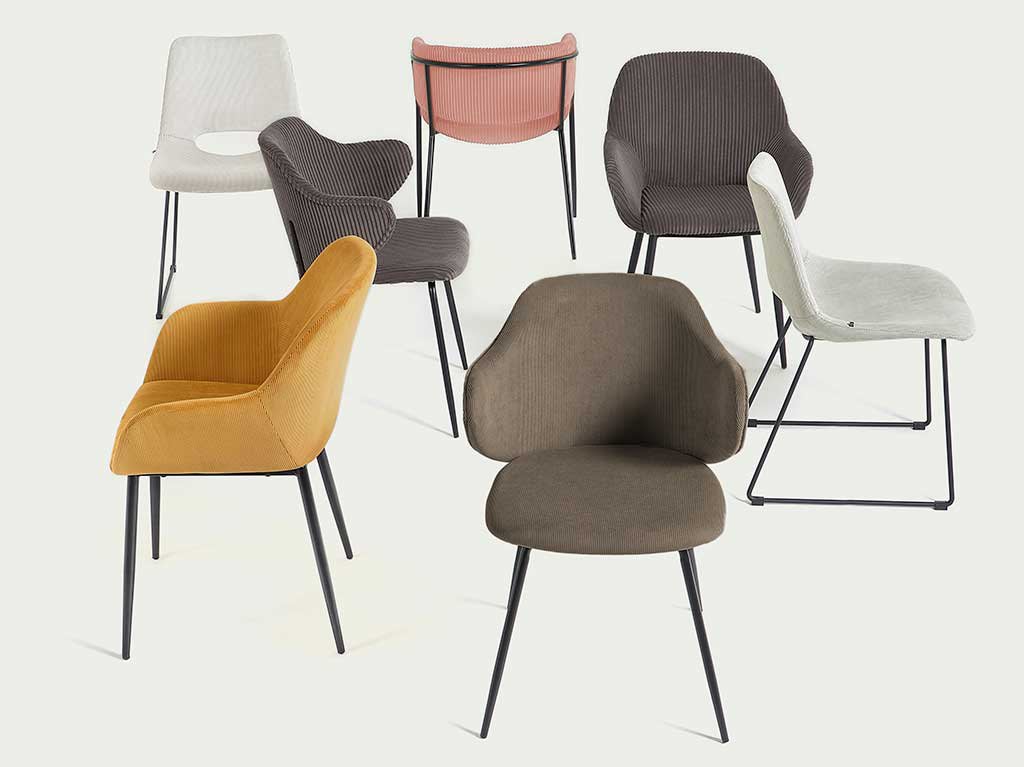 A match made in heaven: corduroy and steel
The Runnie chair is one of our best sellers and was always going to be top of the list to flaunt our corduroy upholstery. We'll give you a hint though – choose it in pale pink or pastel pink, for the perfect contrast between the upholstery and the steel to really show off its elegant structure. Mould yourself into the backrest and luxuriate in a comfortable and modern chair.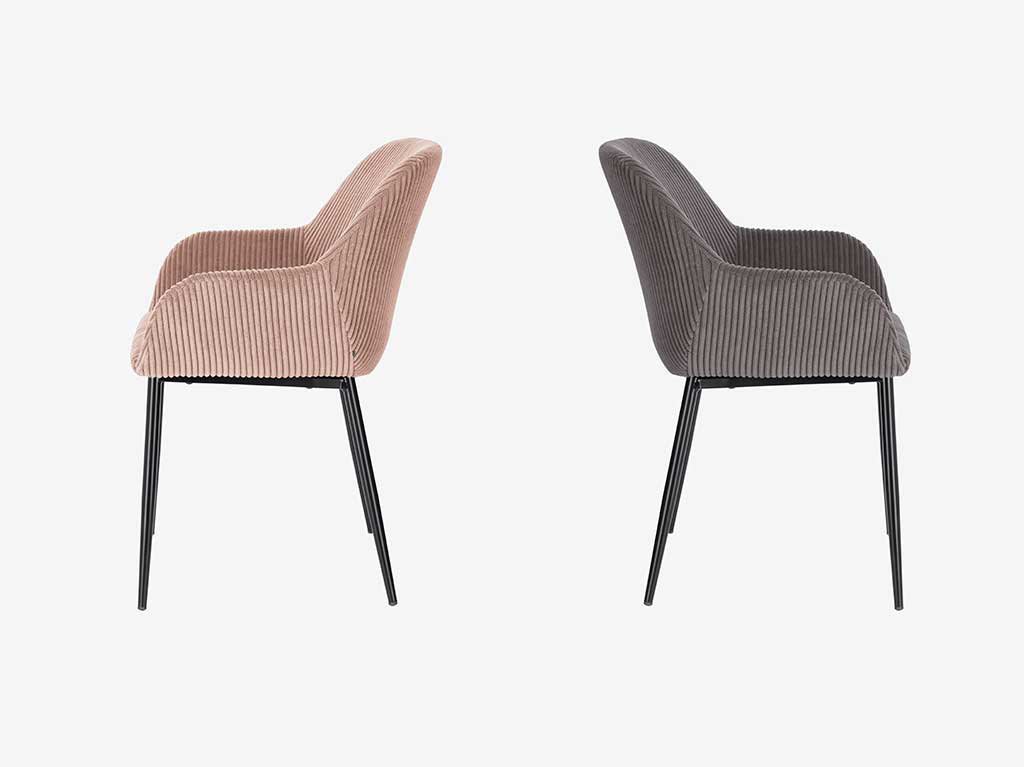 Basic corduroy care
Finally, here's an easy tip to keep your corduroy upholstery looking immaculate. Any spilled drinks should be cleaned up as quickly as possible by simply wiping with a damp cloth – the fabric is resistant to liquids and won't let them soak in. And remember to keep it dust-free with a duster or soft cloth.
16 Dec 2020, 8:59 p.m.