Today we're off to Comporta, a very special part of Portugal that's known for its wild, unspoilt beaches and for being one of the country's coolest destinations. We're visiting Casa do Meio and Casa da Lagoa, two rustic yet modern homes that blend different styles to create unique interiors.
Discover all the details of these projects by interior designer Elisabete Vilhena Reis (@elisabetemvreis).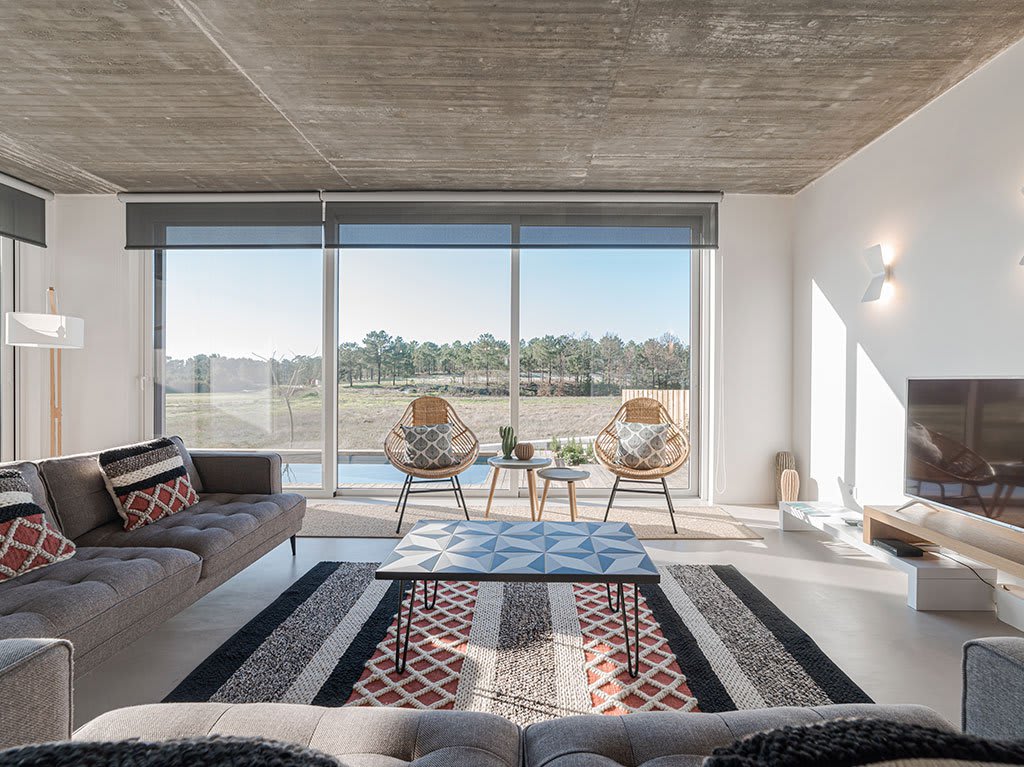 CASA DO MEIO
Connecting with the outdoors, indoors

The stunning views of the landscape blend with the interior and fill the house with light. Imagine stretching out on the Tanya sofa and taking a well-earned break.

Our Tinne armchairs lend a more rustic feel. Want to know the trick to achieving this look? Combine natural elements such as wood, rattan and jute with metallic tones and materials such as cement for a more industrial look.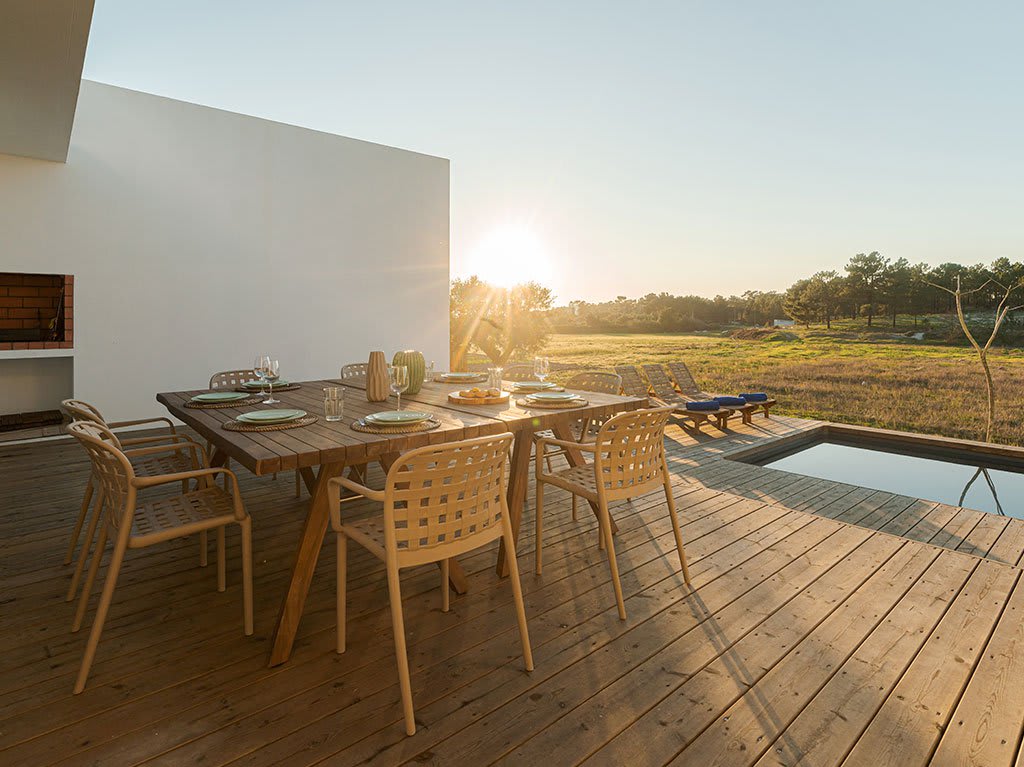 Dreaming of dinner under the stars?

The combination of our Chiara wooden table and Isa chairs never fails. The wood used in the table adds a natural look that's elevated by the modern style of the chairs. Their design allows light to flow and adds a sense of spaciousness to the room. Now all you need to do is welcome your guests!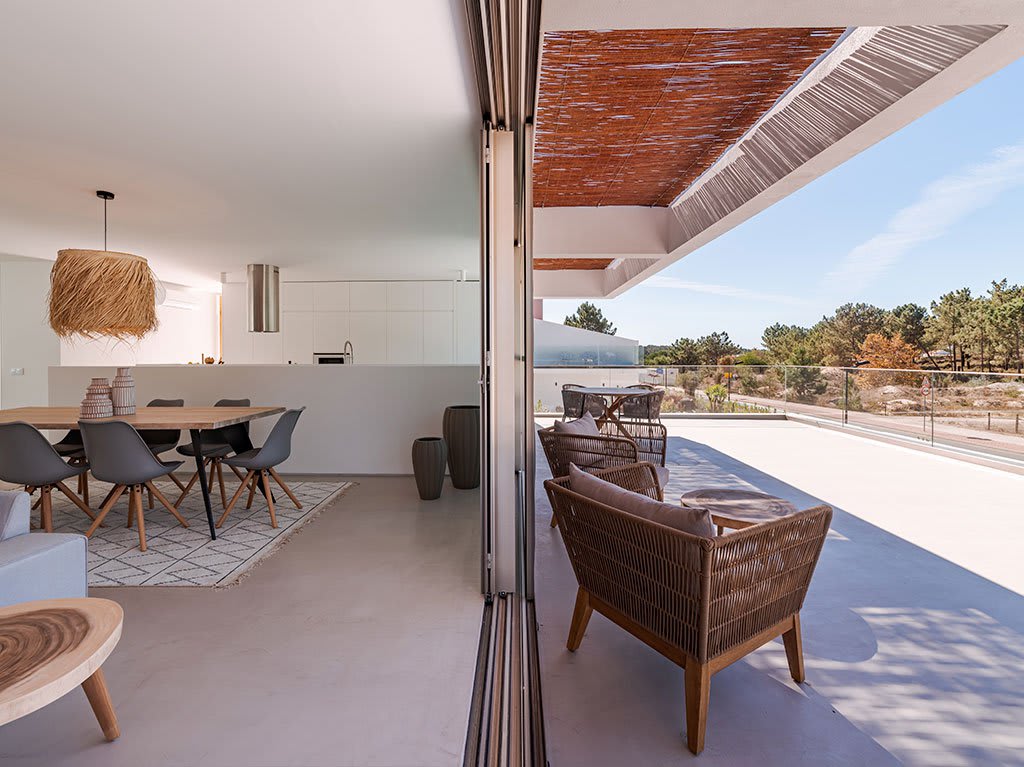 CASA DA LAGOA
A place to unwind

We've noticed that Portugal's most stylish homes tend to share a few key traits: they're full of light, with open spaces, mostly white walls, and huge windows. Casa da Lagoa is the perfect example.
Wood, raffia and wicker are the key materials in this space, creating a strongly rustic look.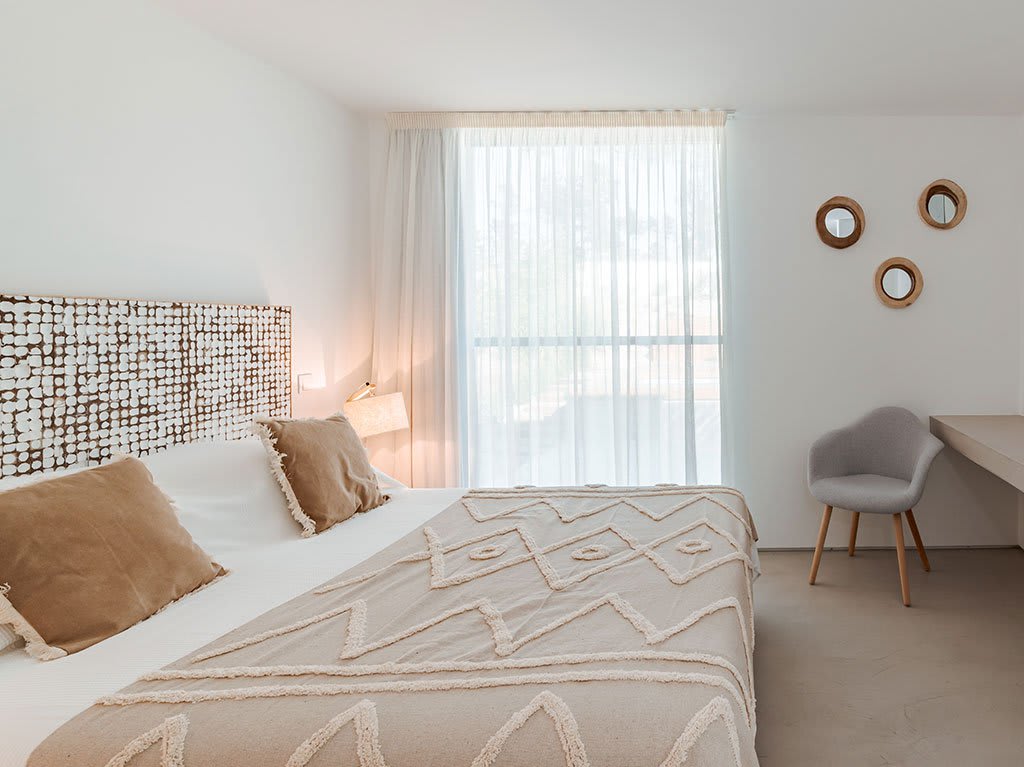 Relax in a designer bedroom
Need a place to unwind and forget about the real world for a while? The bedrooms at Casa da Lagoa are designed to make visitors want to stay forever.
In keeping with the rest of the villa, the earthy tones, white walls and natural materials make these bedrooms the perfect place to relax like never before.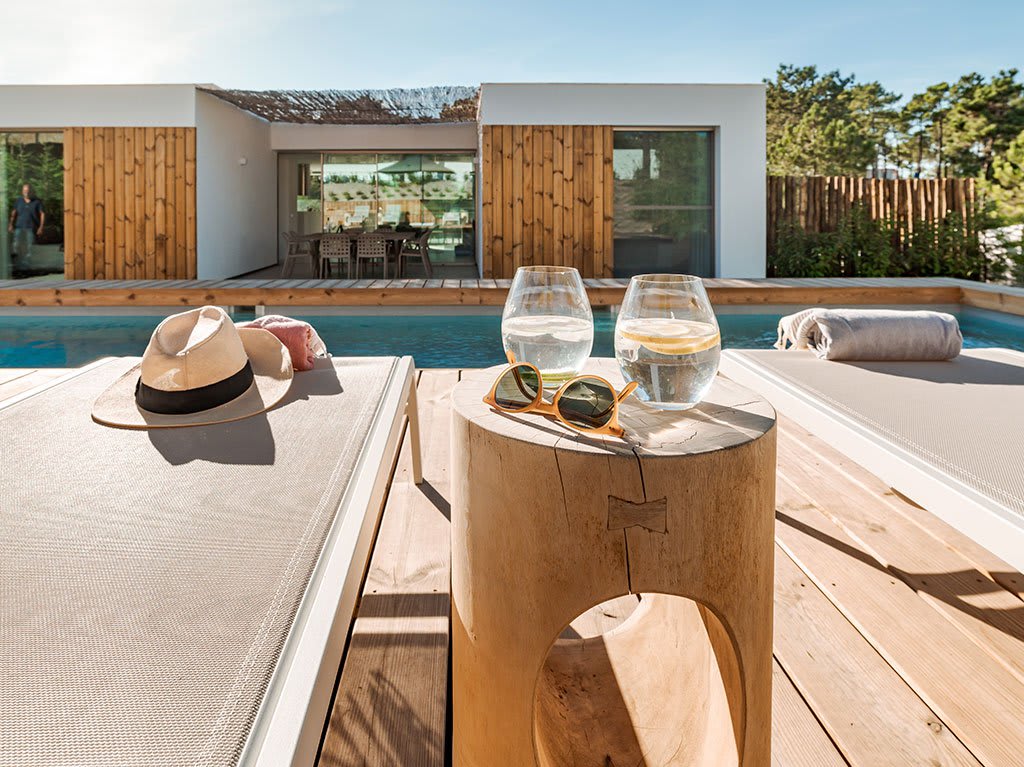 A very modern exterior

We go inside through the glass doors. Modern style abounds in this space thanks to the unique furniture, such as the Halker table and Belleny armchairs. And the best part? They're sustainable, responsibly-produced pieces.


To achieve these incredible results, full of personality, @elisabetemvreis chose these Kave pieces. Want to join us?
Photography by: @luisviegasphotography
13 Jan 2021, 7:14 p.m.