Give your new addition to the family the warmest possible welcome by decorating their room in Scandinavian-inspired style. Soft colours and natural materials are your best allies when it comes to creating a cosy, calm atmosphere for your little one.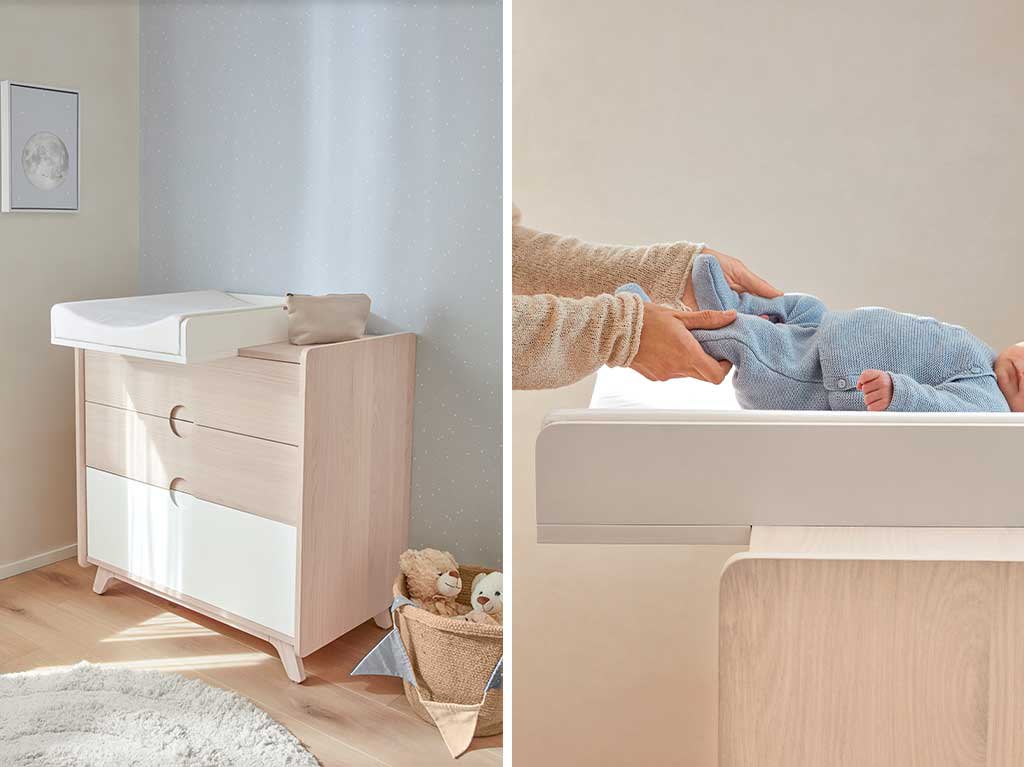 Furnish with functional wooden pieces
For first-time parents, essential nursery items include a cot, a chest of drawers with changing mat and an armchair for breastfeeding.
Because all of this furniture is for the same room, you should ideally choose pieces made from the same materials or preferably from the same collection.
Our Nunila selection is an exclusive design by the Kave Home team and made from sustainably-sourced ash in white lacquer – the ideal combination to brighten up a room.
Add a touch of colour to the walls
Neutral colours are a must, especially when you opt for Nordic-inspired décor. Start with muted tones for the walls then use them as a blank canvas to mix things up.
Wallpaper is a quick, easy and simple option. It's also cleaner. You won't mess up the rest of the room and it's free of the toxins that can be present in paint.
Use our Kave Home designs to create an all-round theme, such a starry night to help them drift off to dreamland.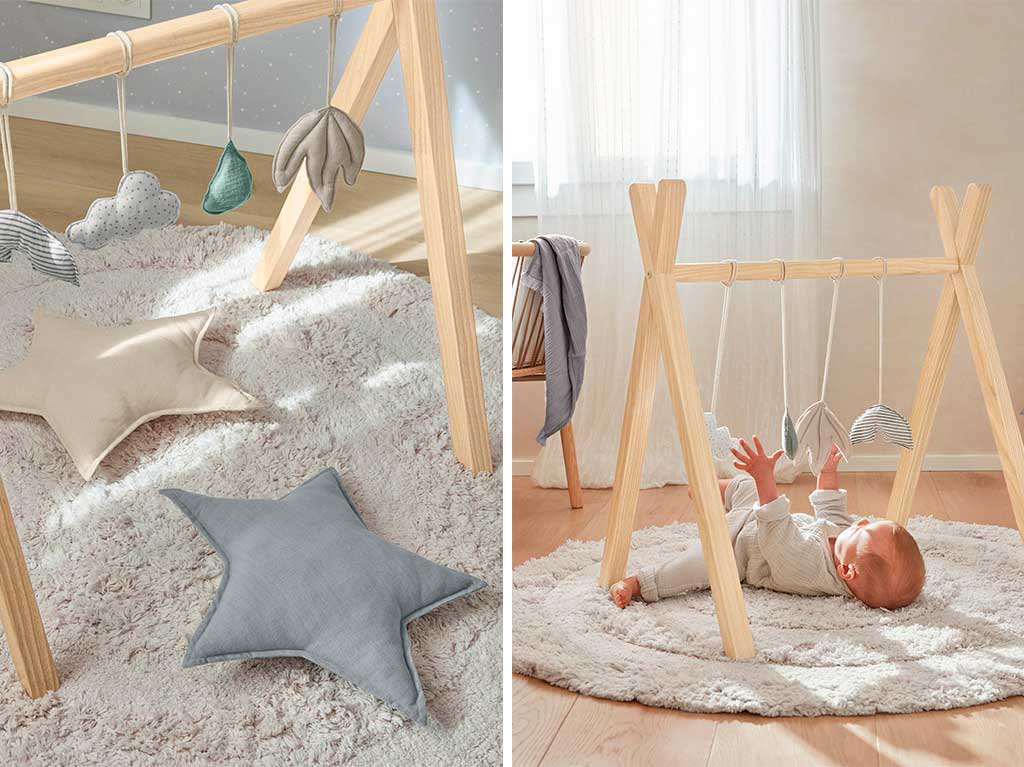 Fail-safe fabrics
There's nothing better than enveloping your baby in soft natural fibres. Cotton cushion covers and woollen rugs are the perfect accessory for a child's bedroom. As well as colour, they'll add a comforting touch.
Because your little one deserves the best, make sure that their covers are made from 100% organic cotton, which is hypoallergenic and kind to the skin. Easy maintenance is also essential, so they're also machine washable.
Our kids' cushions and covers have GOTS certification, which guarantees that they're made using organic fibres and that their production complies with basic principles of sustainability and fair trade.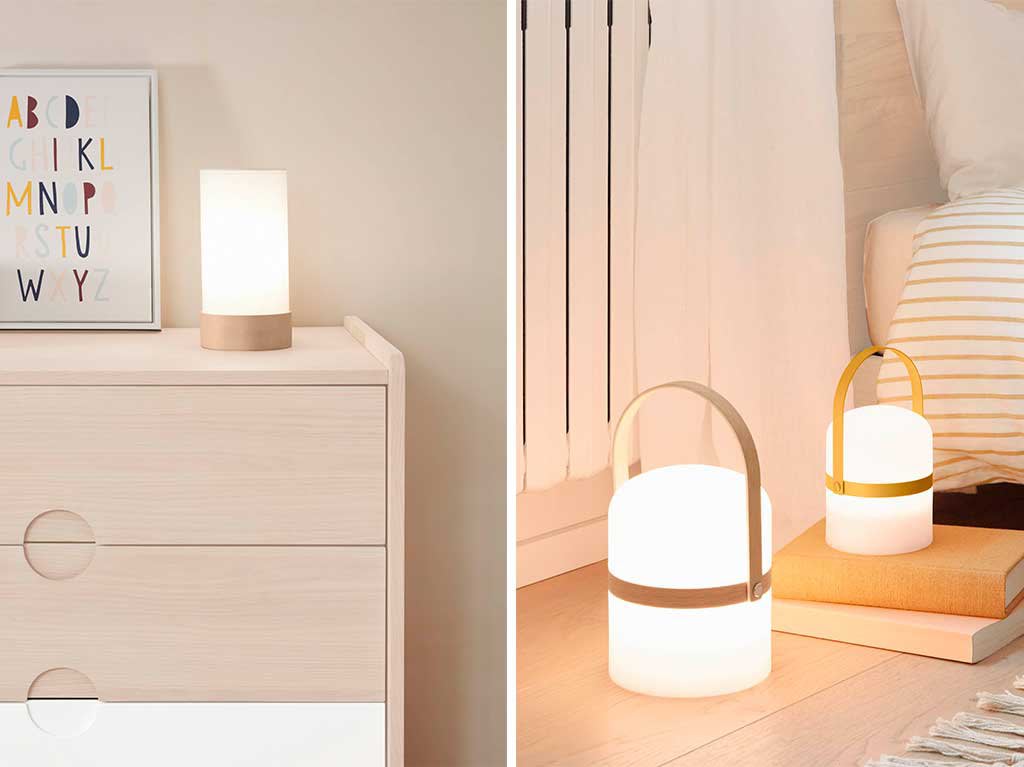 Add some light
As well as the main ceiling light, it's also important to include some soft points of light in your little one's room, so that you can see without waking them up.
Choose an LED light to illuminate their bedroom. It's long-lasting and energy efficient to give you, your wallet and the planet a win.
Ridley lamps are ideal for adding light whenever and wherever you need it. This portable lamp has a handle to make it quick and easy to carry around. What's more, they come with a USB charger included. You've got the power!
18 Jan 2021, 6:28 p.m.