What's your idea of paradise? Ours is waking up five metres high in an exclusive suite in the heart of Andalusia's Sierra Morena. Each with its own private pool and all the comforts you might need for a truly magical experience. This is how one of the @la_dehesa_experiences suites looks. Shall we go inside?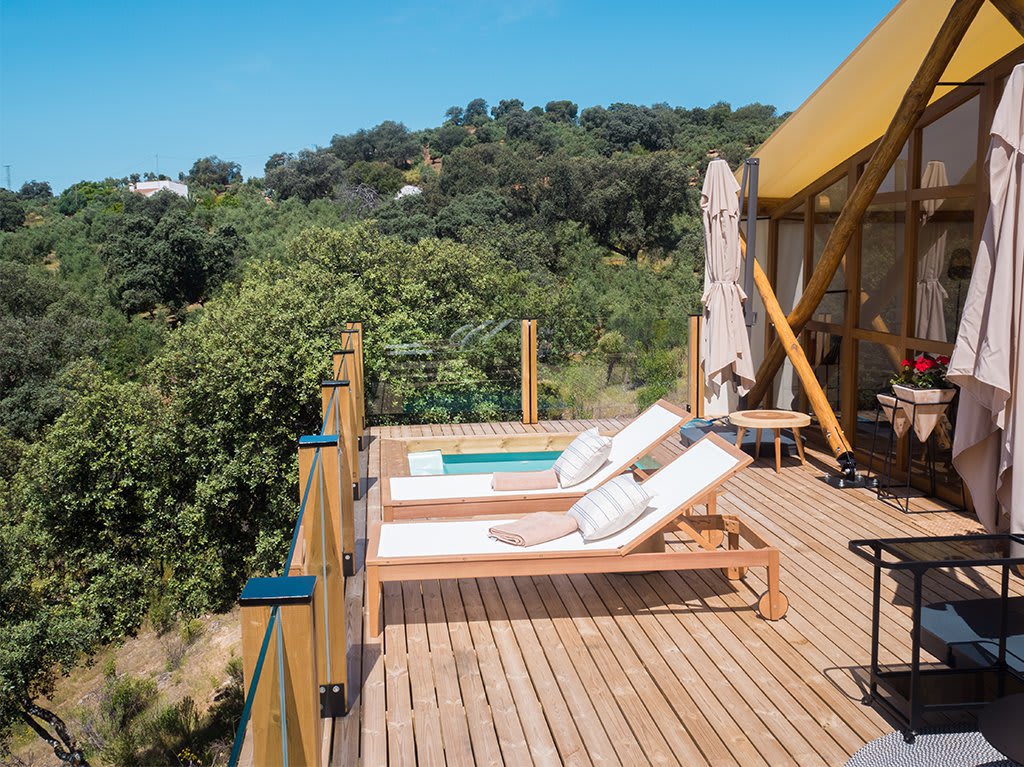 An oasis of calm

To give you the break you deserve, they've thought of everything. Fancy pressing pause on life? Relax in the Meghan armchair and enjoy panoramic views over a landscape of olive trees. A space that invites you to connect with food, nature and luxury. The pleasure of lying down on the sofa and doing nothing at all is the key to the mission of La Dehesa Experiences.

A unique and sustainable space

The design of the cabins is also as green as it gets. The team chose an ancient system: the quays in fishing villages. The chestnut trunks are buried the sand to create a surface that's able to support large platforms. These Asturian chestnuts have been set among the holm oaks, avoiding cutting any of them down. The cabins' interiors also respect the environment, incorporating sustainable materials and furniture such as the Jeanette table, an eco-friendly piece thanks to its wood sourced from sustainable forests with controlled felling.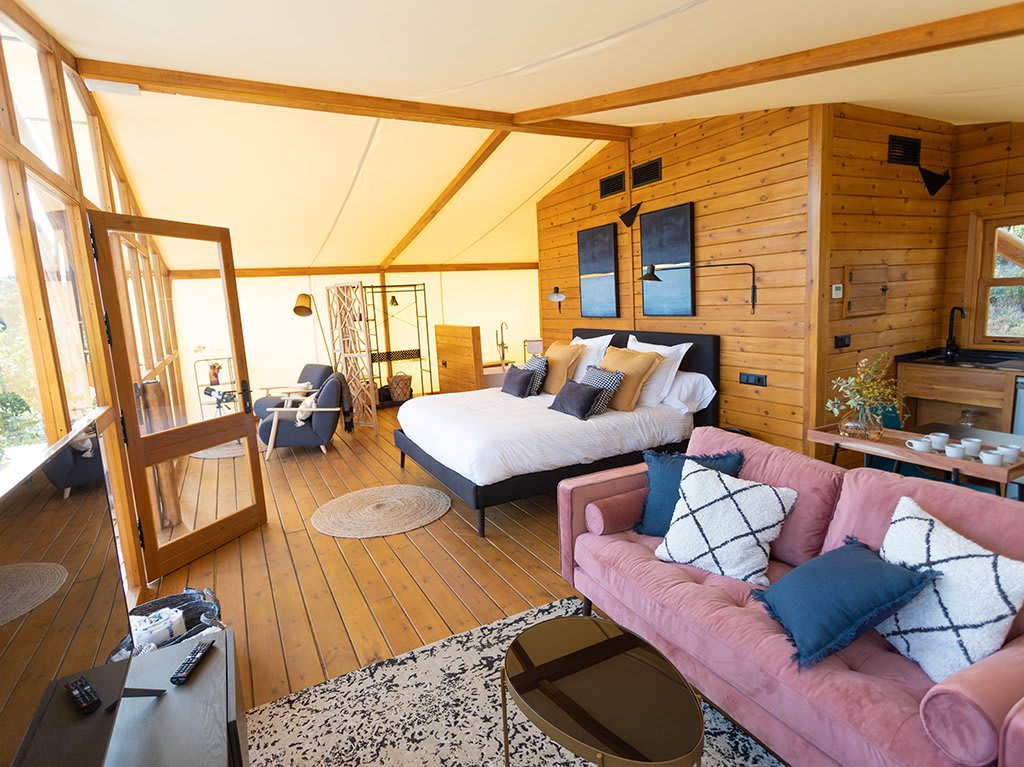 A private pool

Anything is possible in this temple of relaxation. Just imagine: you and your glass of wine on a comfy Caterin lounger by a private pool. Can you think of a better way to spend an evening? We can't! Listening to the birdsong from your outdoor sofa while the sun sets (sounds awful, doesn't it?).

A romantic dinner with Jeanette

To end the day, it's time for dinner made from local ingredients. The Jeanette table will help bring you even closer to nature. And it doesn't end there. The sunset might be a spectacle to behold but it's got nothing on the night. It's no coincidence that every cabin has its own telescope. You can enjoy a starry night like you've never seen before.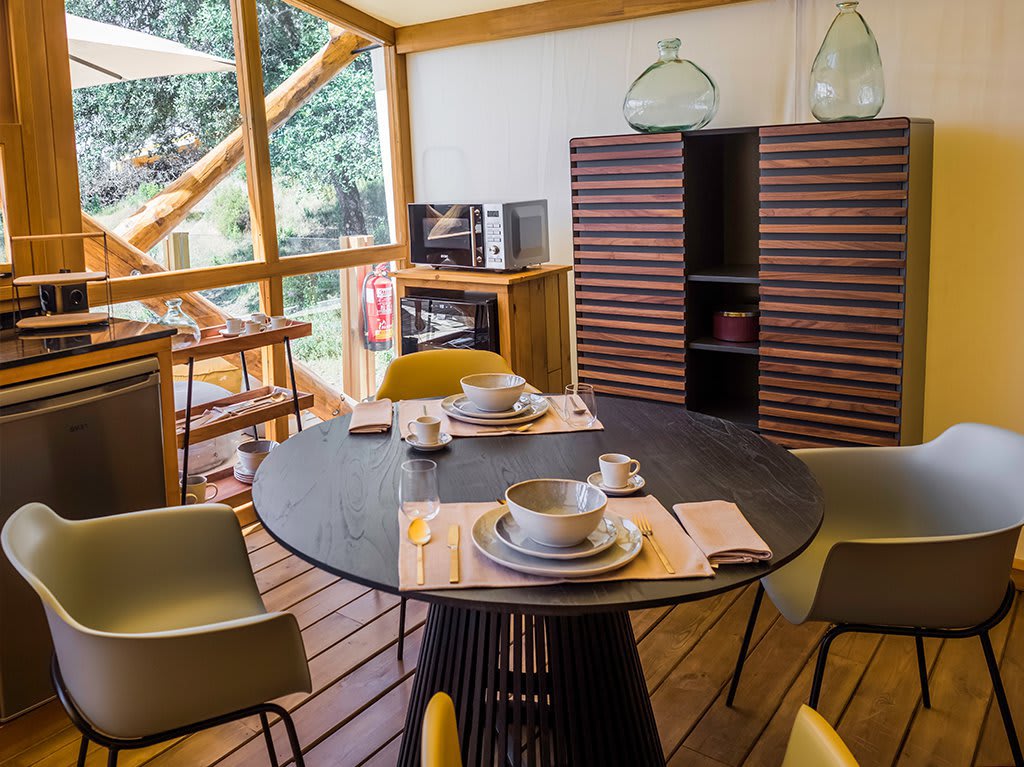 The bedroom of dreams
Feel at home in the cosy atmosphere created by the brains behind the project, interior designer Irene Sánchez. She's thought of every detail. Two bedside tables, two wall lights, while the Wrigley pictures and Doc rugs add the final welcoming touch.

A really wild experience
This is an experience for all five senses. Did you know that the region is home to the Iberian lynx, which you're very likely to glimpse during your stay? It's also a habitat for foxes, deer and various bird species... Get ready to take your emotions on safari!


Modern, cosy and spacious – that's the cabins at La Dehesa Experiences in a nutshell. Fancy it?

Project:@la_dehesa_experiences Interior designer: @ireSperna

5 Aug 2022, 12:10 p.m.