The lounge is the best place to triumph. Watching a good movie, reading, dreaming, napping, all of this requires one essential piece: the sofa. Òscar Doll, one of the designers at Kave Home, presents us with one of his creations, the Blok sofa.
The first thing that catches your eye with the Blok sofa is, of course, its size. Each part has a large volume, coming together as a spacious sofa. What's more, each section of this piece is in harmony with the rest, in a proportional way. Interestingly enough, the back is the same height as the arm rests, creating a straight line with an aesthetically horizontal effect.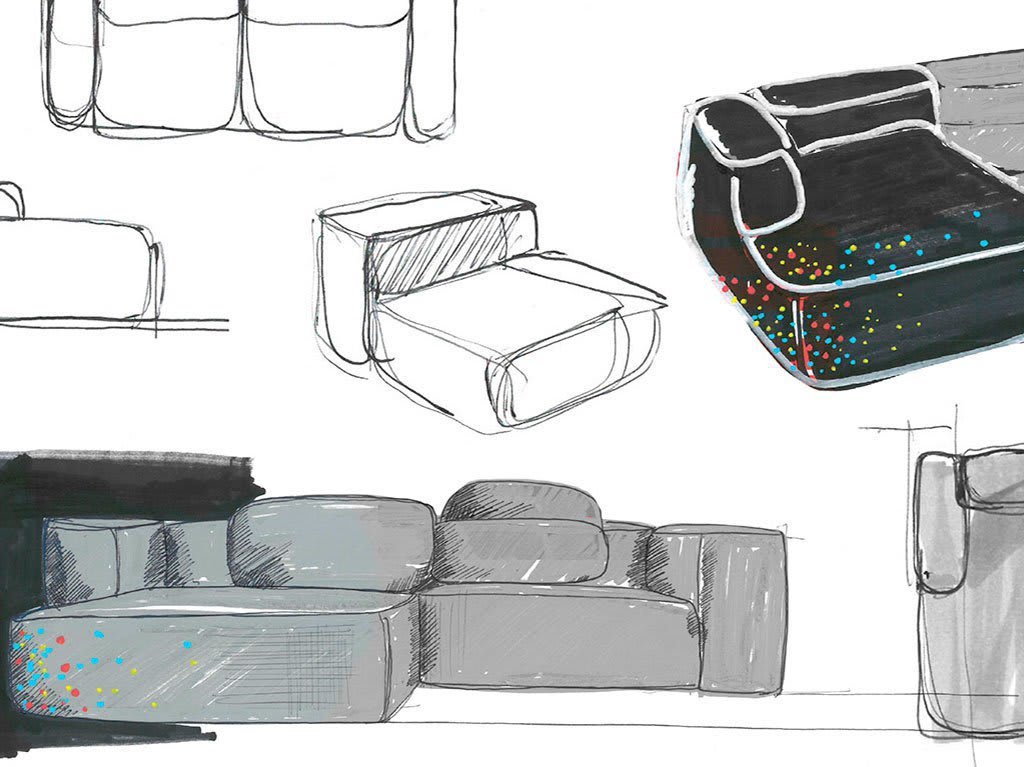 Another advantage that Blok has is that it fits into any space since it's available in two versions, with the foot rest on the right or on the left. So, depending on the layout of your lounge, you can always opt for one of the two options. Also available without the ottoman!
The quality of the Blok sofa also comes from its materials. The structure is made of solid pine wood and chipboard and has two layers of foam, a firmer one to make the seat more stable and another thinner and softer to make it more comfortable. What's more, it's upholstered in a fabric that contains polyester making it more resistant and easier to clean if you spill something on it. Available in green, pink or grey corduroy, or in beige fabric. We also have linen covers for it, so you can update the look of your Blok as often as you need to!
To define this design, Òscar sums it up as such: "The challenge of creating a sofa that fits into many different settings and that almost everyone likes is in the essential basic expression. Here at Kave Home, we wanted to create a simple piece that is hugely attractive without making it plain."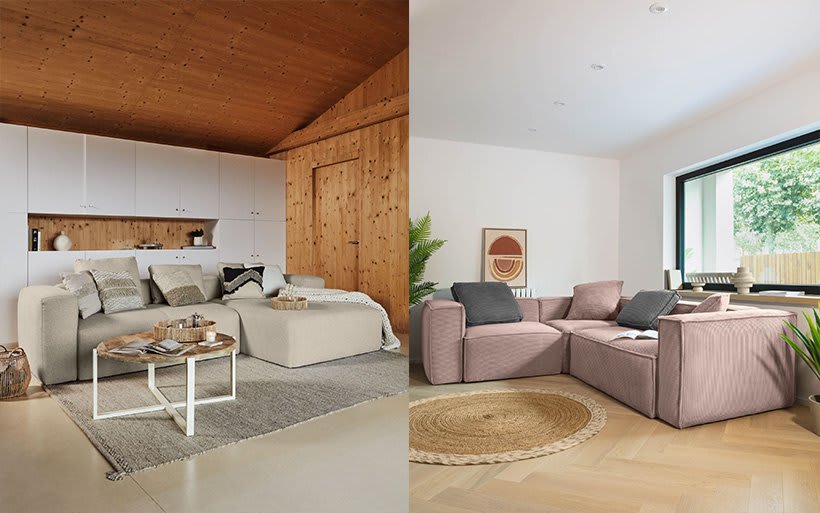 1 Jun 2022, 3 p.m.