The moment has arrived! You've planned your meal, decorated the house, bought the presents.... But what about the table? How are you going to decorate it? Here are some ideas to help you make this Christmas a memorable one, for all the right reasons.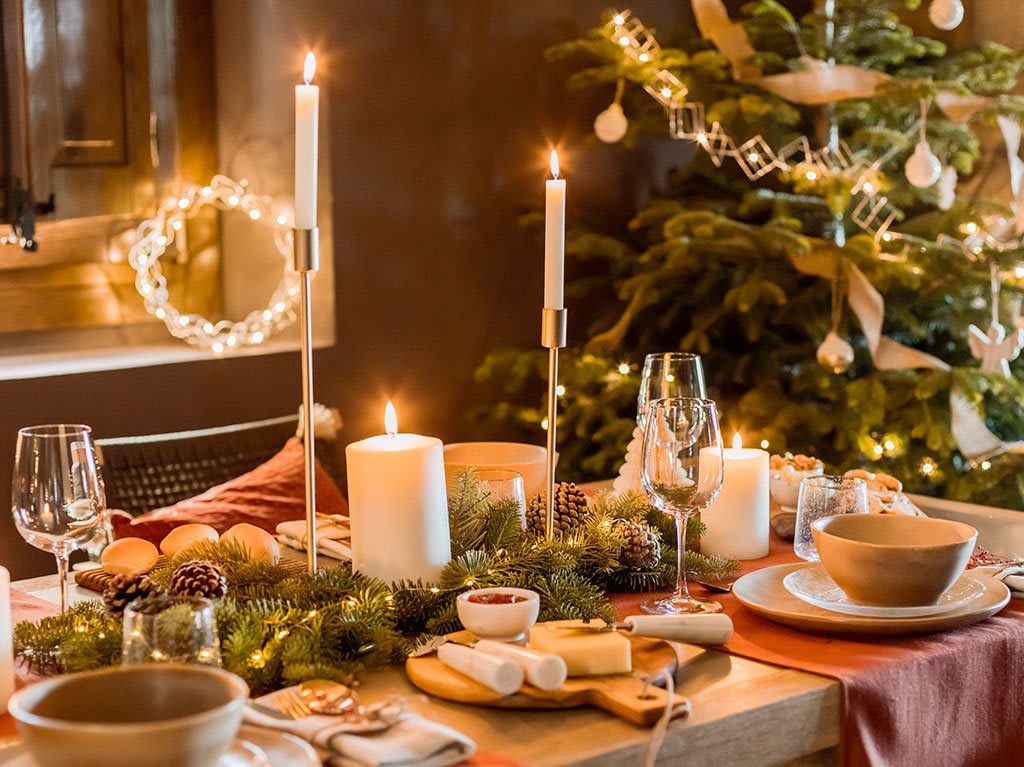 Table centrepieces
A Christmas centrepiece gives your dining room an all-day festive look and will be the star of the show when it's time to eat. We always add candles or strings of lights to ours to give it a warm glow.
If you have a round or square table or want to create a compact centrepiece, go for a round shape. It's much easier! All you need to do is arrange your Christmas decorations in a pyramid shape, putting the tallest items in the middle. A wreath will help you here.
For true enthusiasts of festive table decorations, we recommend letting your inner elf run wild and arranging lights and colourful touches end-to-end along the table. For the wow factor, create an elongated centrepiece with decorations, candles, strings of lights, baubles, Nativity figures and natural elements like pine cones. Your Christmas look will be magazine-worthy this year!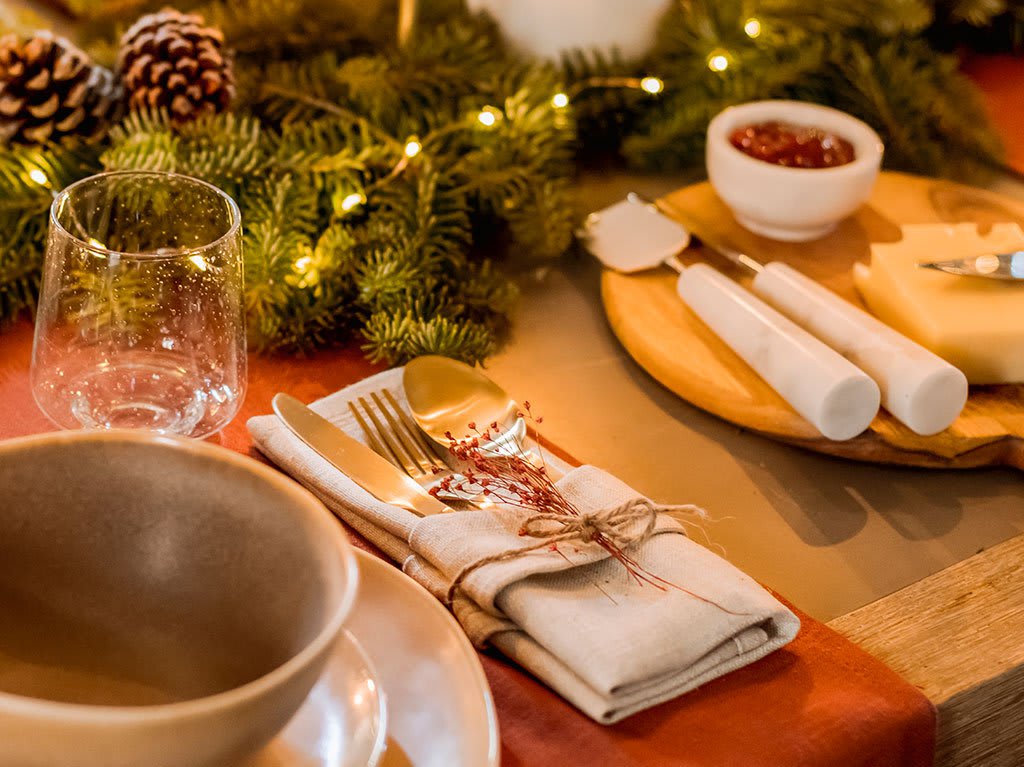 How to decorate your Christmas dinner table
Let's face it, Christmas is the time to show off and really go to town when setting the table. Forget "less is more", it's all about impressing your guests!
To help you get started, make sure that your table accessories match the colour scheme of your centrepiece and Christmas decorations. For example, if you're going for a classic style this year, choose red, white and gold for your table. Or if you've chosen a trendy black, white and gold look, you should keep the same combination for your table. It's that easy!
Now that you know the effect you're aiming for, it's time to choose the tablecloth, napkins, plates and glassware. Our secret? If you choose bright or dark colours for your tablecloth and napkins, match them with neutral or lighter-toned tableware and glasses (or vice versa!). That way, you'll create a greater sense of space and luxury.
Another excellent decorating tip for your Christmas table tis to add gold-coloured cutlery. An incredibly simple trick with a stunning effect.
There you have it! This is how our Christmas dinner table will look this year, want to create your own version?
30 Nov 2020, 9:22 p.m.