If we want to maximise space, we need to take the shape and distribution of a room into account, especially one as important as the living room. Here are our top tips for making the most of it: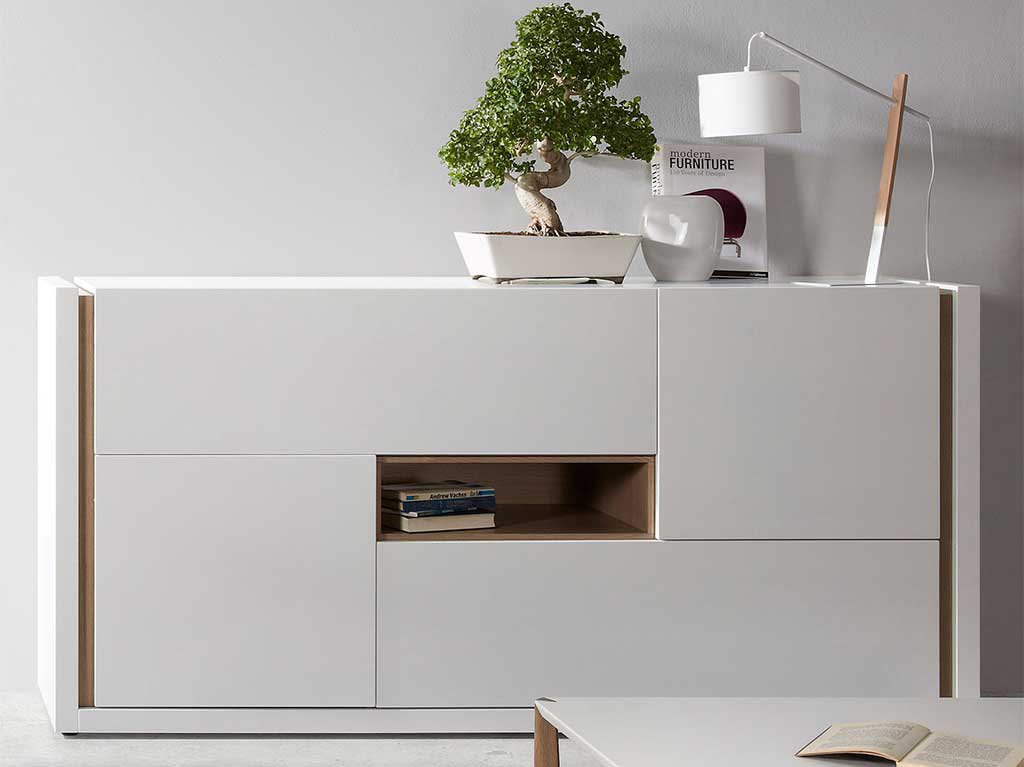 Choose furniture that matches the walls
To avoid crowding the room or breaking up the visual effect, match your furniture with the walls and maintain the sense of spaciousness and depth.
By choosing the same colours as your walls, your furniture should blend in, and the DE collection knows what we're talking about. With its white front view, it lightens the atmosphere while providing plenty of storage to free up space and keep things tidy.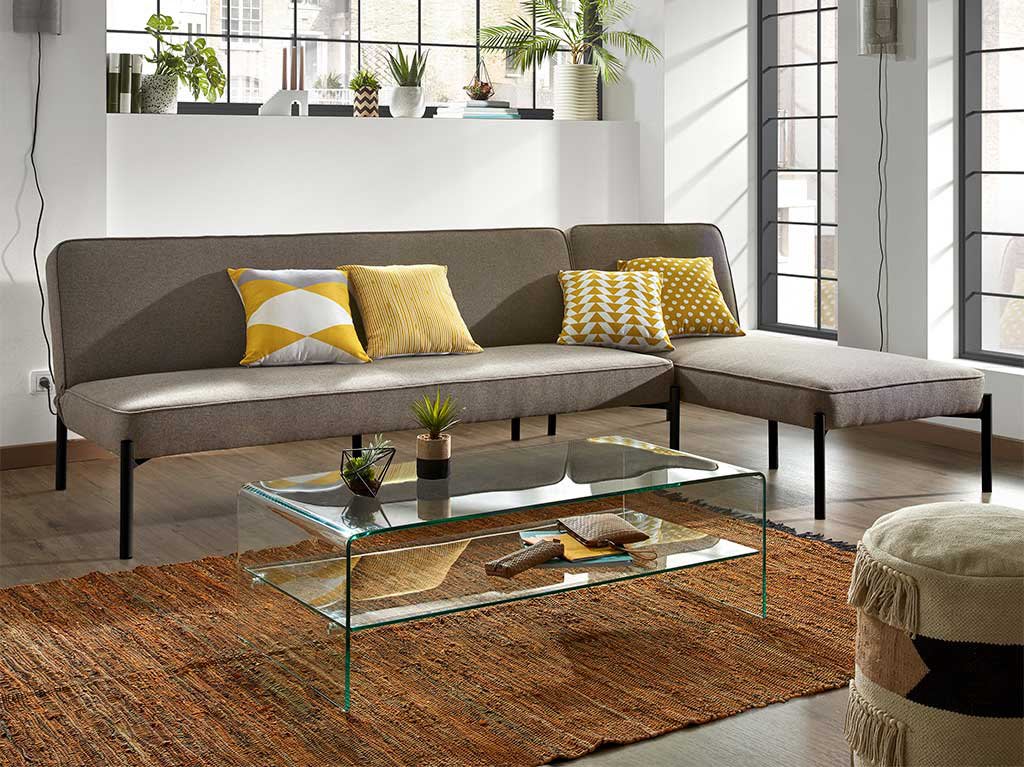 Ideal for corner sofas or sofas with a chaise longue
If you have a house full of people or just like being really comfortable, an L-shaped sofa – either a corner sofa or one with a chaise longue – is perfect for a rectangular living room.
You can use the walls to make the room more functional and comfortable. And now all you need is to choose a rug that matches its general style. Be bold and set trends with a sofa like Debra or Blok, in velvet or corduroy.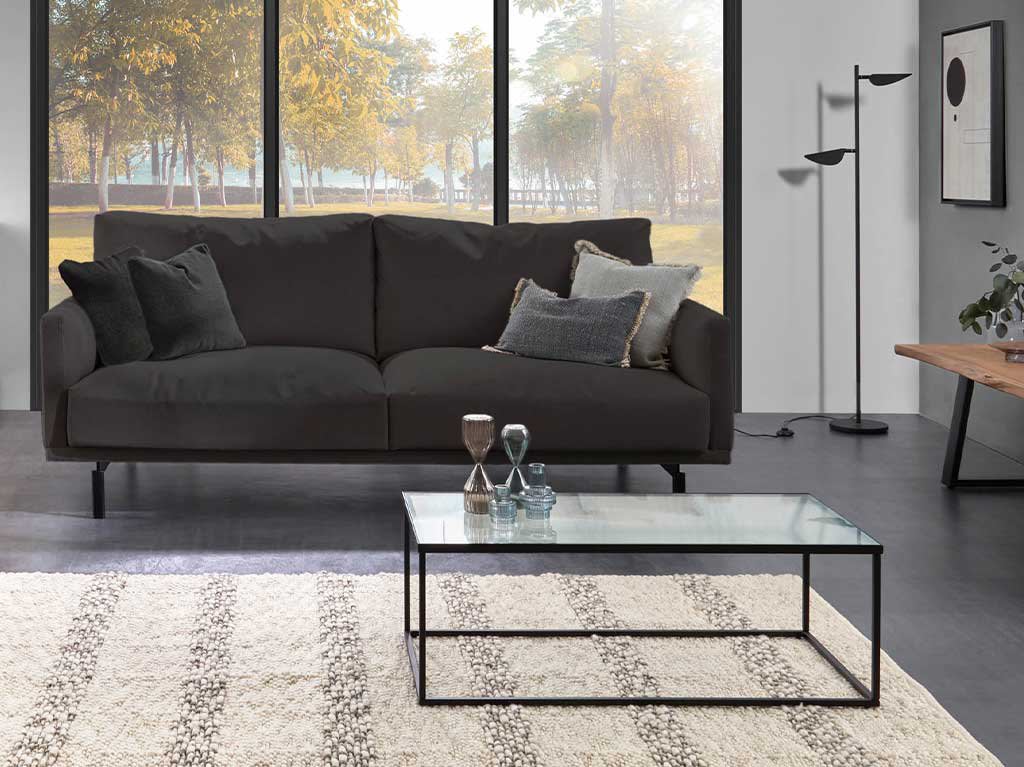 Tables with narrow legs and crystal tops
Tables tend to make a living room look busy and crowded, especially if it's small or narrow. That's why your best bet is to place it parallel to the wall, never at right angles, unless you have masses of space.
Another way to brighten up the room and make it feel bigger is to choose a glass table or one with narrow legs, like the Burano collection. It's also an extremely stylish touch if you're aiming to create a modern lounge.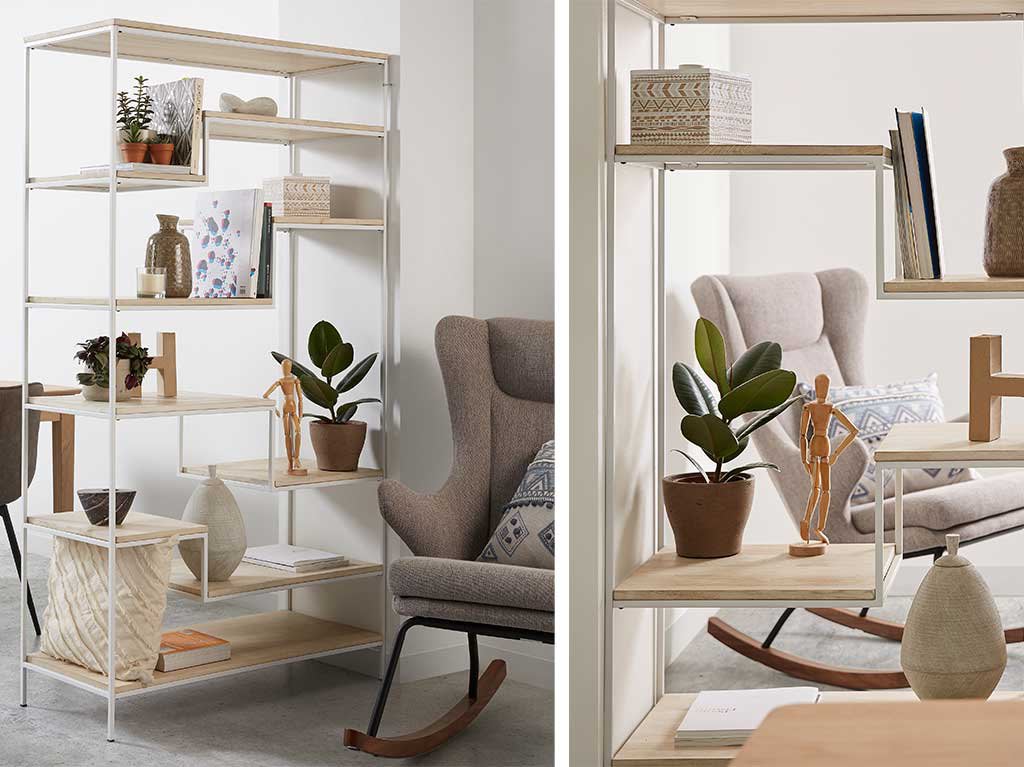 Divide the space into two
If you want to separate your room into two different zones, like one area for dining and another for reading, there are lots of ways to go about it.
You could use a screen or shelf unit to divide the two sides. But if you want to maintain a clear eye-line, use rugs. They'll do the same job and are easier to move around if you feel like changing things again.
18 Jan 2021, 7:52 p.m.