The big day's nearly here and you're all out of ideas? Keep calm! Here are our tips for decorating the perfect New Year's Eve dinner table and giving 2021 the welcome it deserves.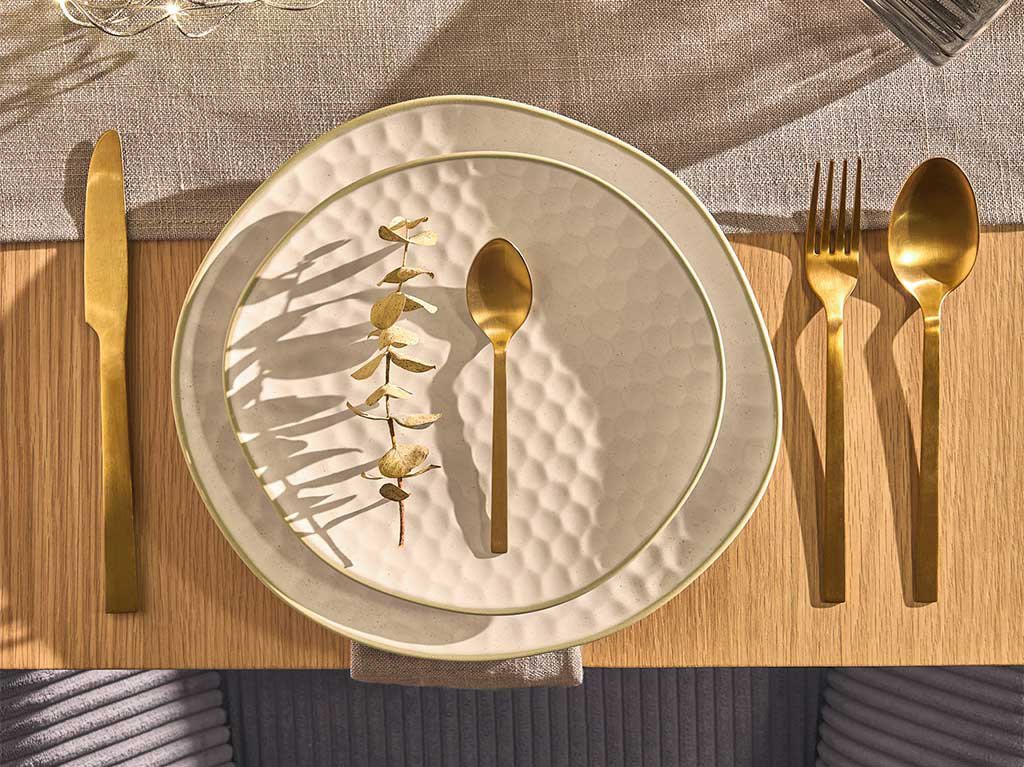 Little details add up to big results
We bet you've already chosen the tablecloth, napkins and runner to decorate your table on the big night. But if you're yet to decide, take a look at ours! If you want to create a festive look, go for cutlery with a gold, silver or copper-effect finish. There's no such thing as too much bling on New Year's Eve.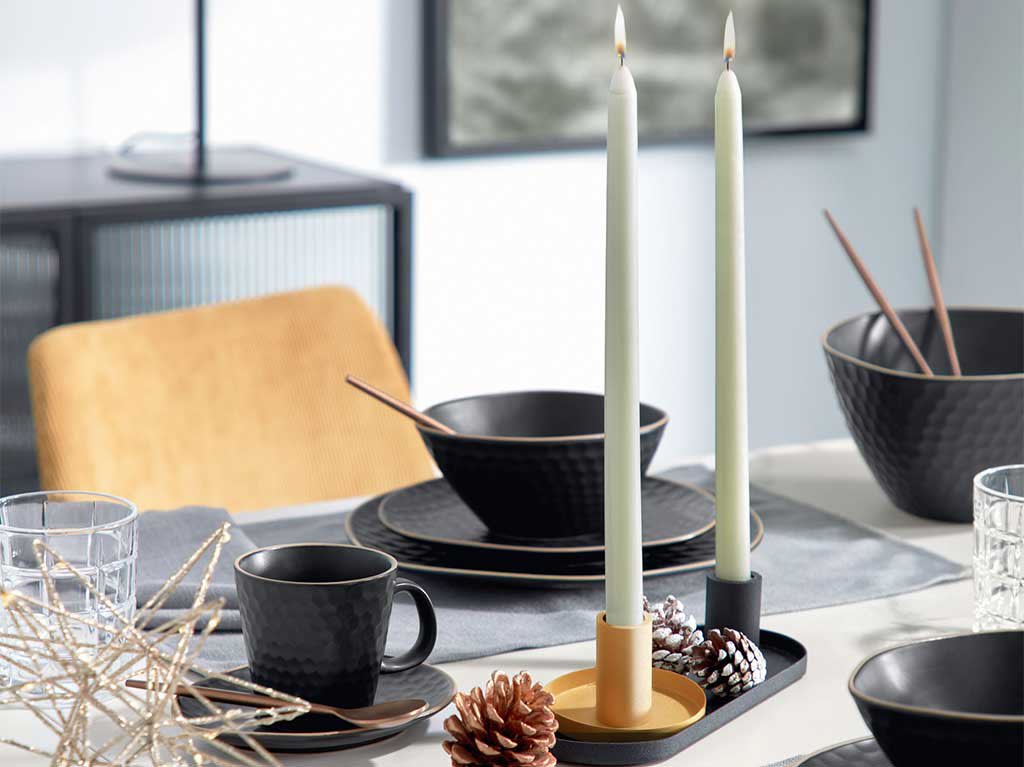 Add little sparkles of light to your table
This 31 December calls for a fitting celebration. Bring warmth to your table by adding the soft glow of candles, LED fairy lights and luminous stars. Another way to set the tone and give the new year some dazzle is by placing table lamps in different corners of the dining room.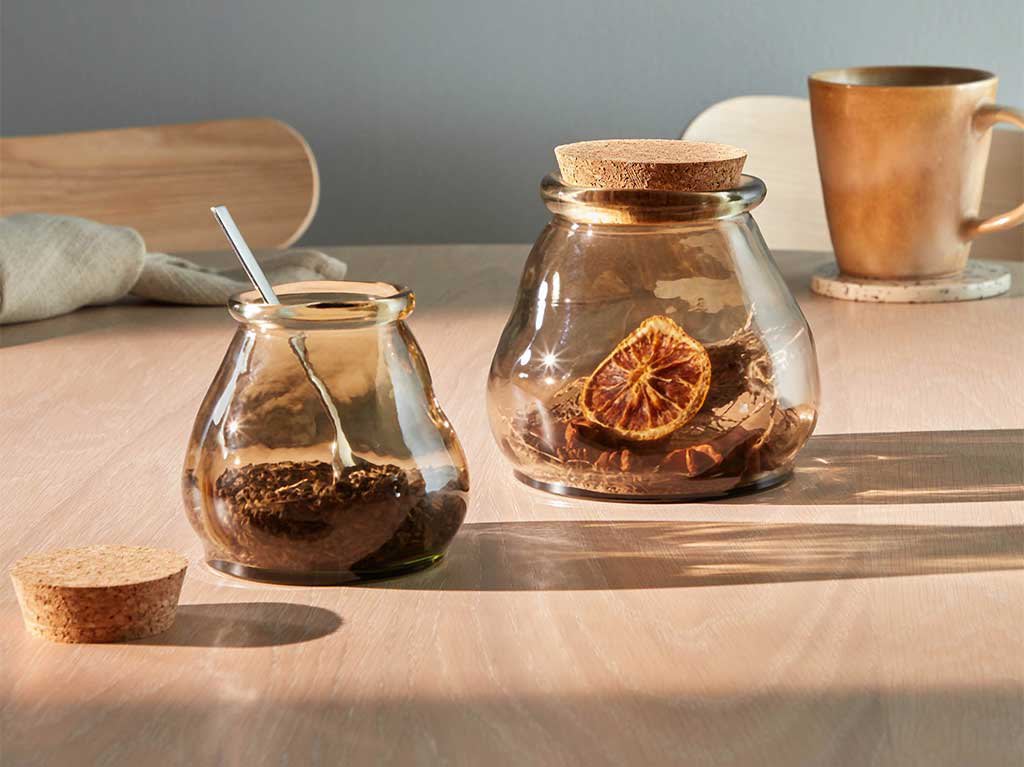 Be sustainable and get ahead with your resolutions
In the kitchen, ditch plastic containers and say yes to glass pots and jars. You can use them to store your secret cooking ingredients, as a sparkly lantern by popping a tiny LED light inside, or as a fragrant table decoration by filling them with dried citrus fruits or spices.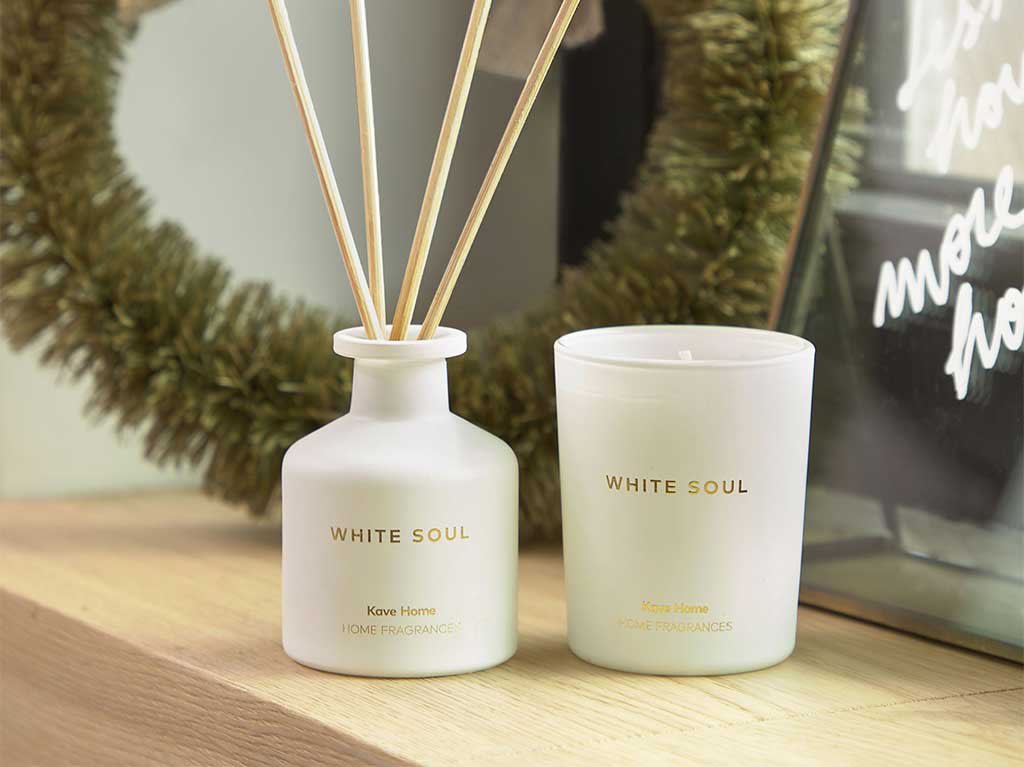 For the lie-in lovers
We get you. Time flies. It seems like only yesterday that we were saying goodbye to 2019 and now 2021 is almost here. But don't worry, we've got plenty more ideas for decorating your festive table and, of course, gift ideas for surprising your loved ones.
This year, turn your house into the swankiest restaurant and your living room into a dancefloor. And above all, show your favourite people a great time.
22 Dec 2020, 4:56 p.m.