Drawing on the walls, setting up camp for the night, turning their room into a jungle or exploring the roads and pathways of the city. The new Kave Kids collection lets them do all that and more. Safely, of course! Read on and find out what makes these essential items for your little ones.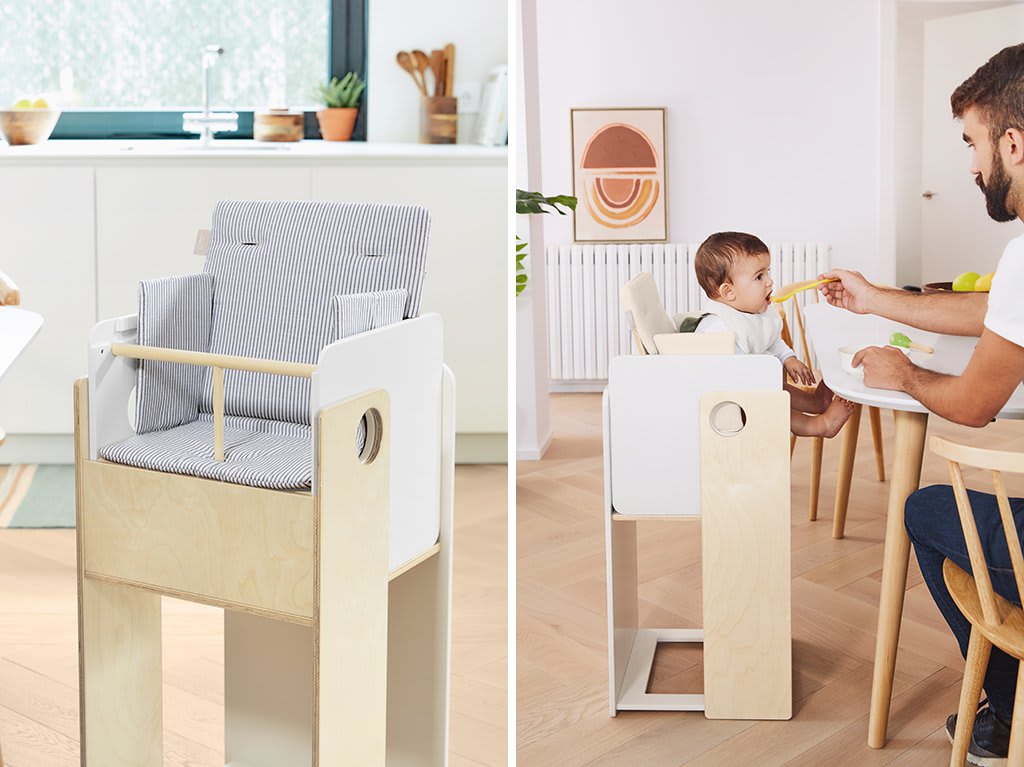 The Montessori method
Kave Kids is a new collection designed to empower children at every stage of their development and boost their confidence, self-esteem and independence.
The Kave Kids evolving furniture collection is based on Montessori learning, an educational methodology of self-led learning, and enables them to interact with these pieces freely and safely. A way to help them learn as well as stimulating their creativity and curiosity as they grow.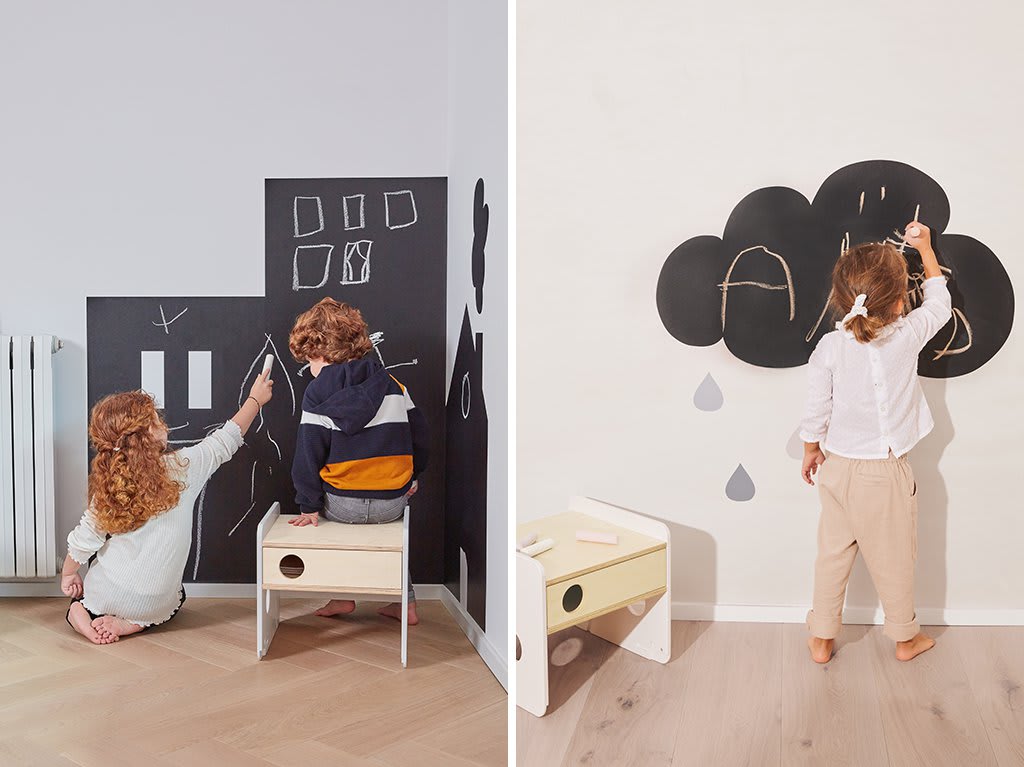 Drawing on the walls? Go ahead!
With our blackboard vinyls, their pictures can reach all the way to the ceiling. Kids can draw on the chalkboard surface with their favourite colours whenever they like – to clean your vinyl, just give it a wipe with a damp cloth and leave to dry.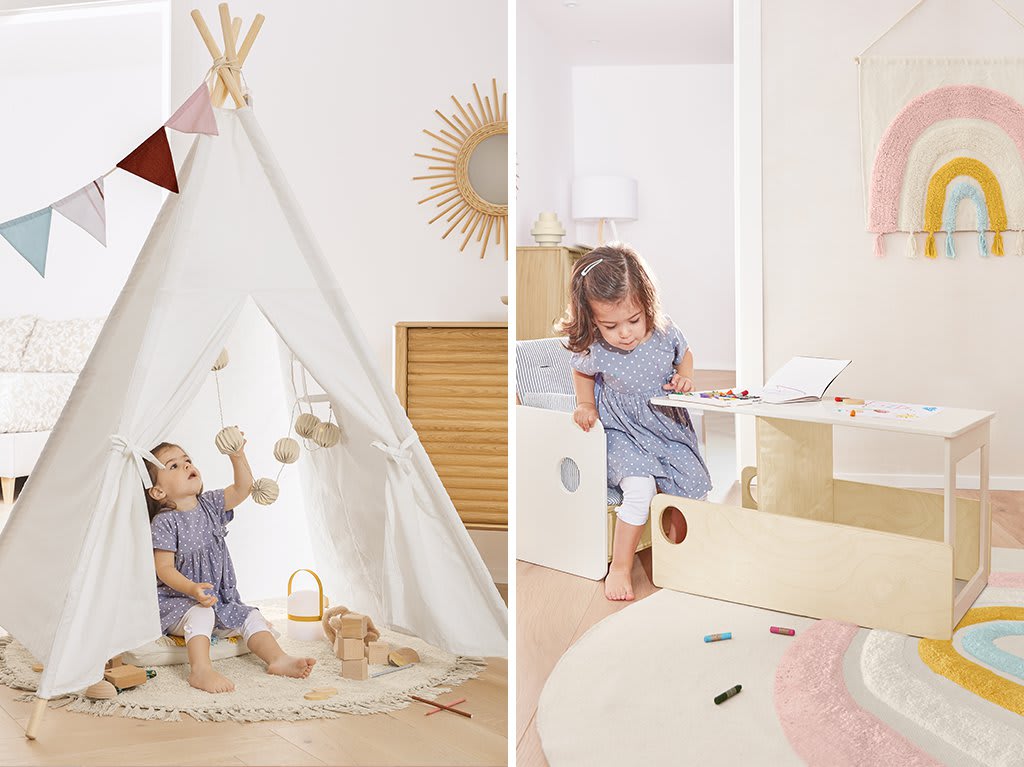 A place to camp for the night | Rainbow Colours
A teepee is the key piece when it comes to creating their own little refuge for play, imagination and sleep... Decorate this space with geometric shapes, pastel colours like pink, yellow and blue, and, above all, rainbows. An adorable look for kids who dream in full colour.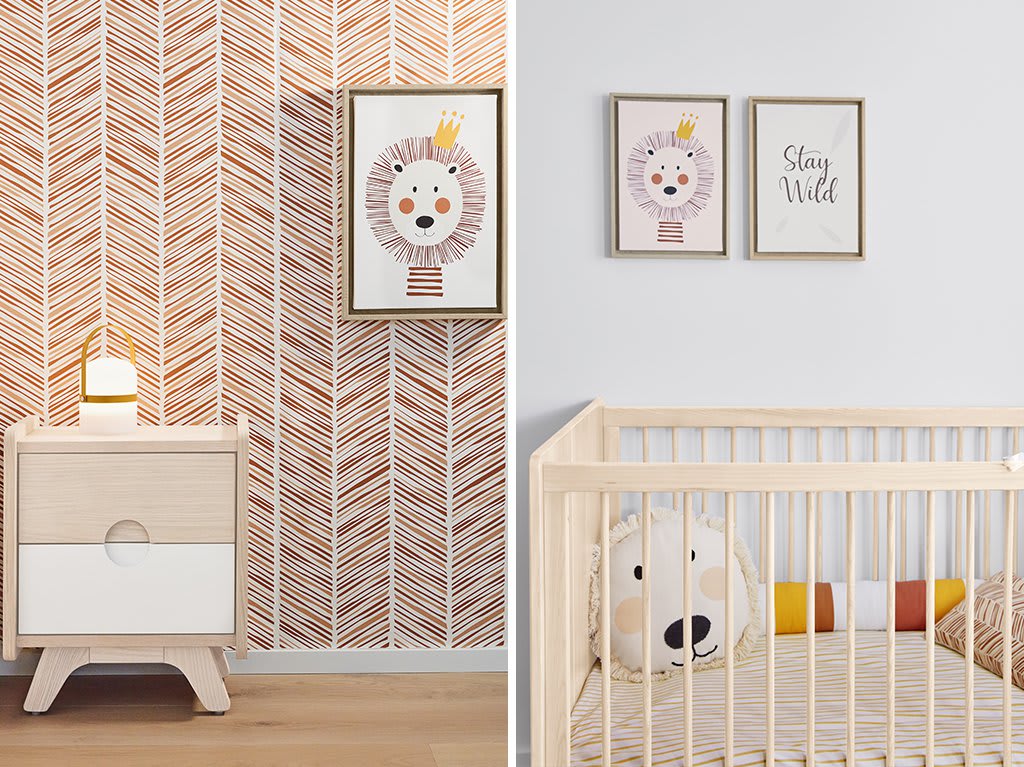 A jungle in their bedroom | Jungle Mood
Palm trees, coconuts, lions... Fun shapes and ethnic patterns will surround your little adventurer and turn their room into a real jungle. Create this theme with wallpaper, pictures and cushions in wild prints.
Explore the city! | Urban City
Straight lines and neutral shades of black, white and grey combine with a splash of colour for a modern, urban look. For little off-roaders who want to discover every building and road in the city, check out our trusty Nisi rug and vinyls in the shape of houses and buildings. 3, 2, 1... go!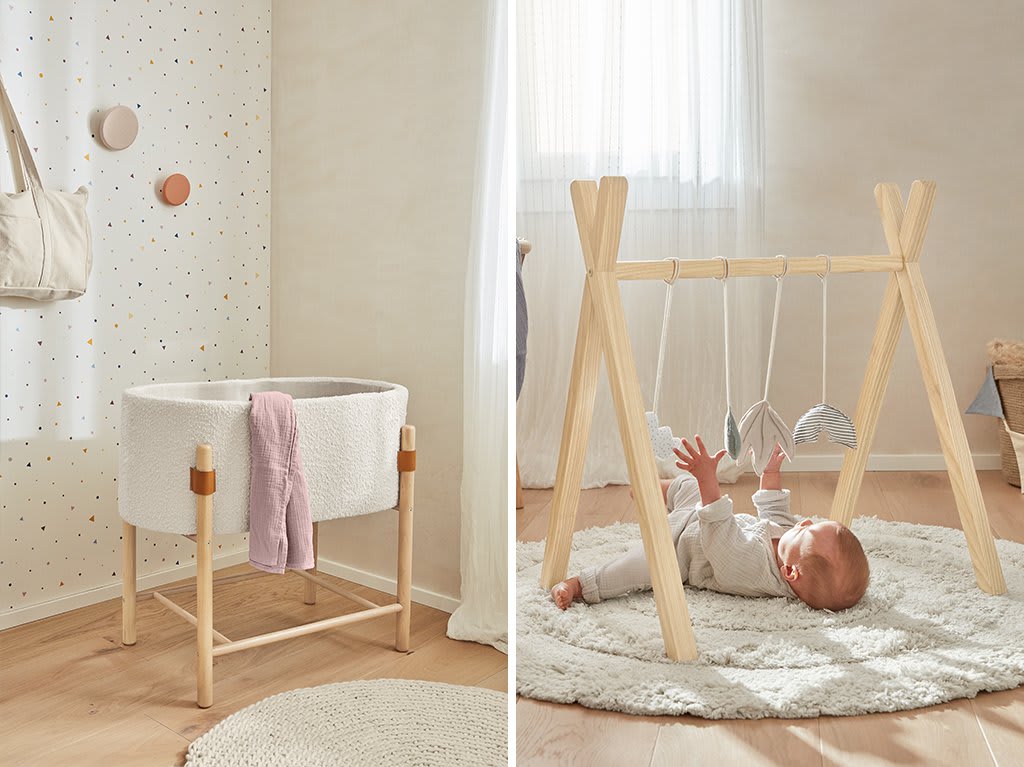 For the littlest ones... | Little Baby
Soft colours and shapes combine with smooth textures where your baby can grow up in comfortable and relaxed surroundings. Find all the essentials for their bedroom and don't miss our maternity selection. Your life is about to get a lot easier!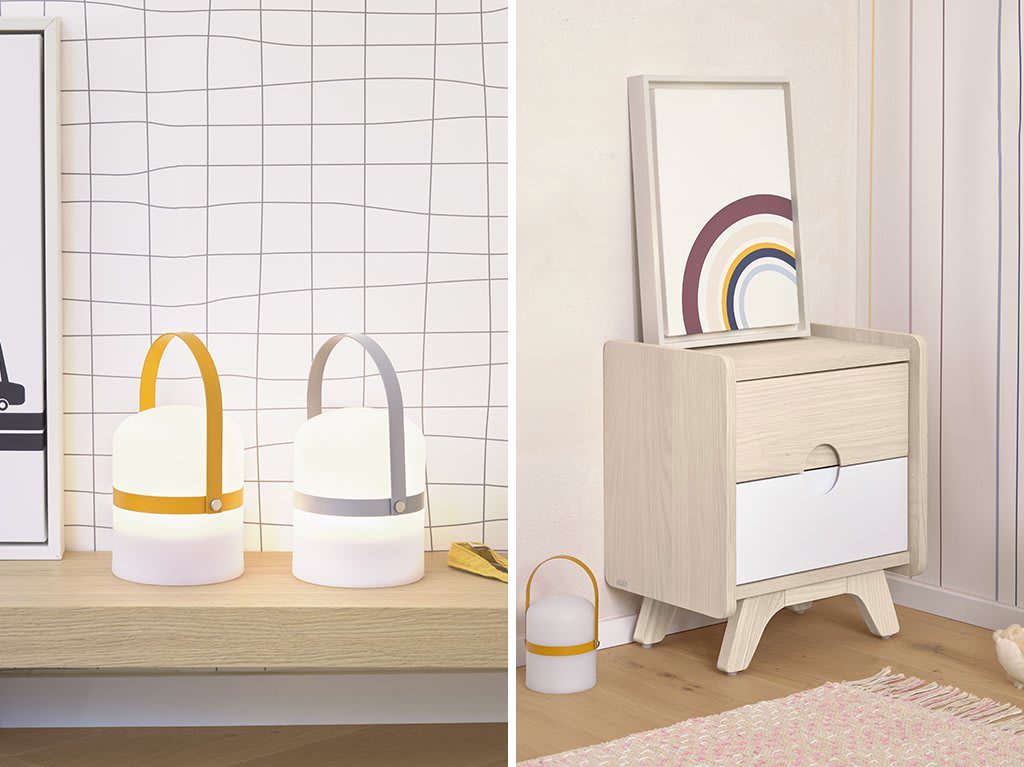 Find everything you need for your new arrival. From a nursery for your newborn to a fun, original bedroom where their imagination and creativity can run free as they grow up. Discover our selection of furniture, accessories and children's decoration, from maternity to age 12.
Because kids deserve fun, original designer interiors, too. Discover the whole collection here.
9 Nov 2020, 9:26 p.m.