Your bedroom is the most personal part of your home, so it's much more than just a place to sleep. With a white bedroom, it's easy to feel like you're on Cloud 9 – here's everything you need to add some colour to that perfect blank canvas.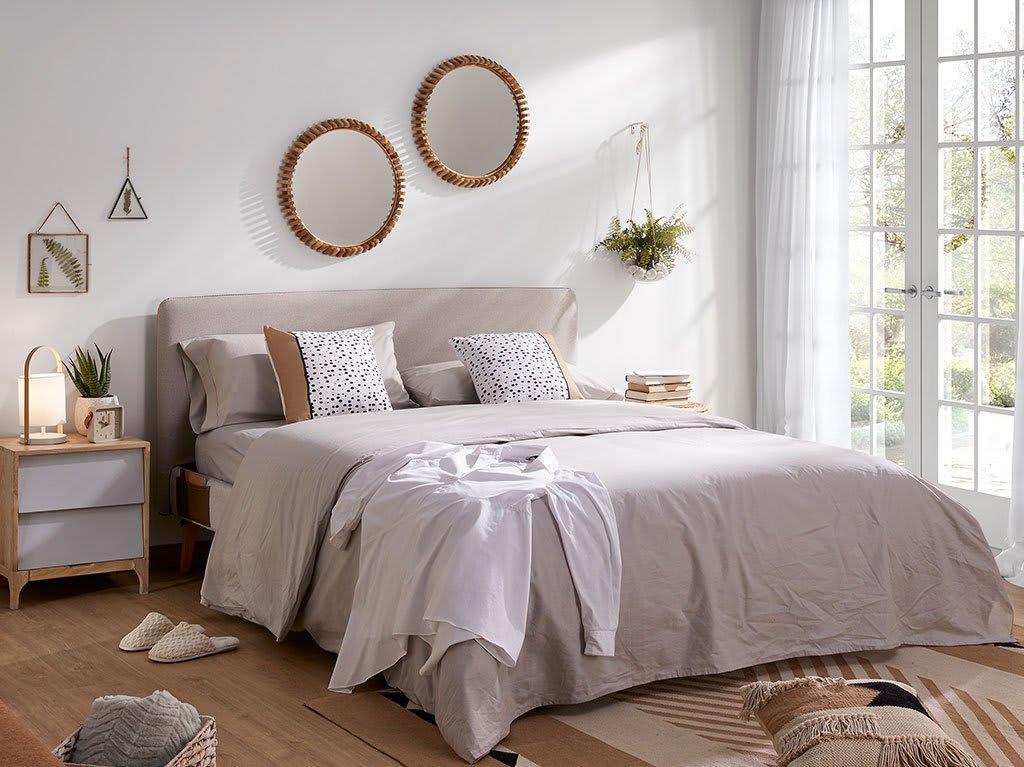 Sleep in a snow-white world
Dreaming is for our waking hours, too, and there's nowhere better for it than a radiant white bedroom. Among many other things, it's a place where we listen to music, mull over our day, or put the world to rights with a friend over the phone.
Of course, it's a room where you need to feel comfortable, and for that it's essential to determine your style. Are you looking for a modern bedroom, or a designer, Scandi-style, minimalist, rustic or industrial one? The options are endless. Take a look at each of these and choose the best fit for your personality.
To get started, the first thing we need is the essential item for any bedroom: a good bed and, of course, the perfect mattress. Next, it's time to decide which headboard looks best. You can choose between upholstered headboards or a modern or natural style, plus the furniture that works best with your style.
Tidiness and a good distribution of space are essential in a room where relaxation is the order of the day. A chest of drawers is a must-have if you want to keep all your outfits in one place. And when you're trying them on, a floor mirror is perfect for checking your look before leaving the room.
To have everything at your fingertips without getting out of bed, a bedside table never goes amiss. Don't forget, storage is crucial in any room.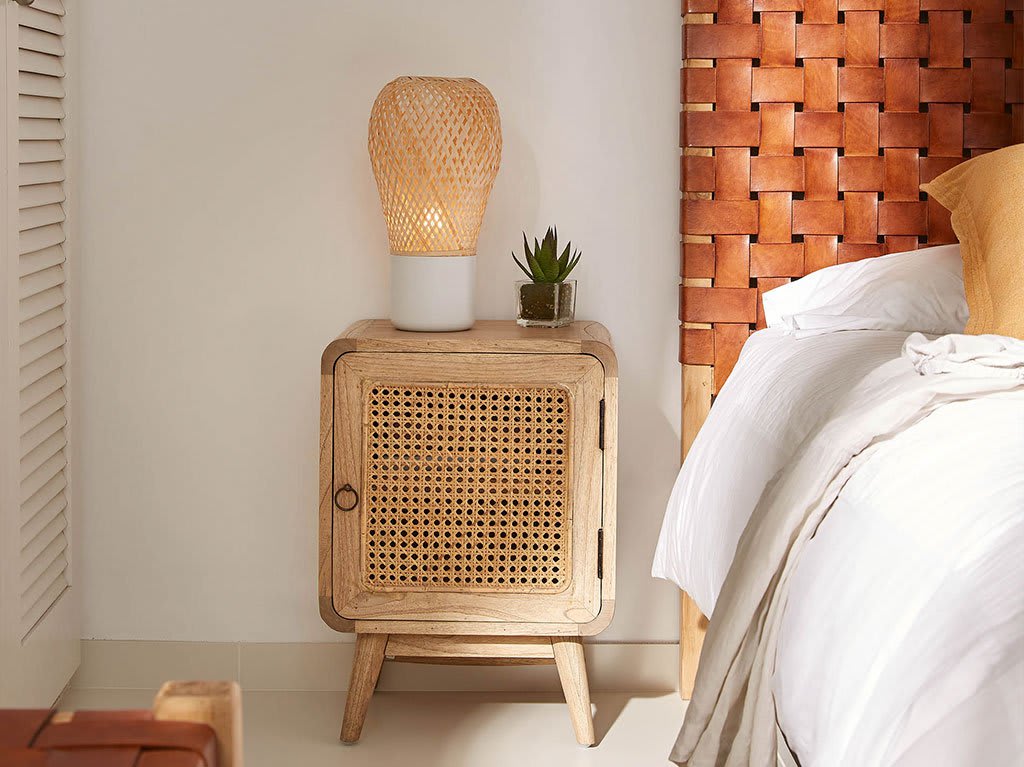 White bedroom? You've seen the light!
If you've got an all-white bedroom, you're in luck. It's a shade that will brighten up any space and make it feel larger
And if you're a night owl or love to read before dropping off, a table lamp on your bedside table or a wall light next to your bed are great solutions for you. Either way, go for warm, planet-friendly option: LED lighting. It lasts longer and consumes less energy. LEDs will help you avoid that glaring "hospital" effect you get from lights with cold tones in a white room.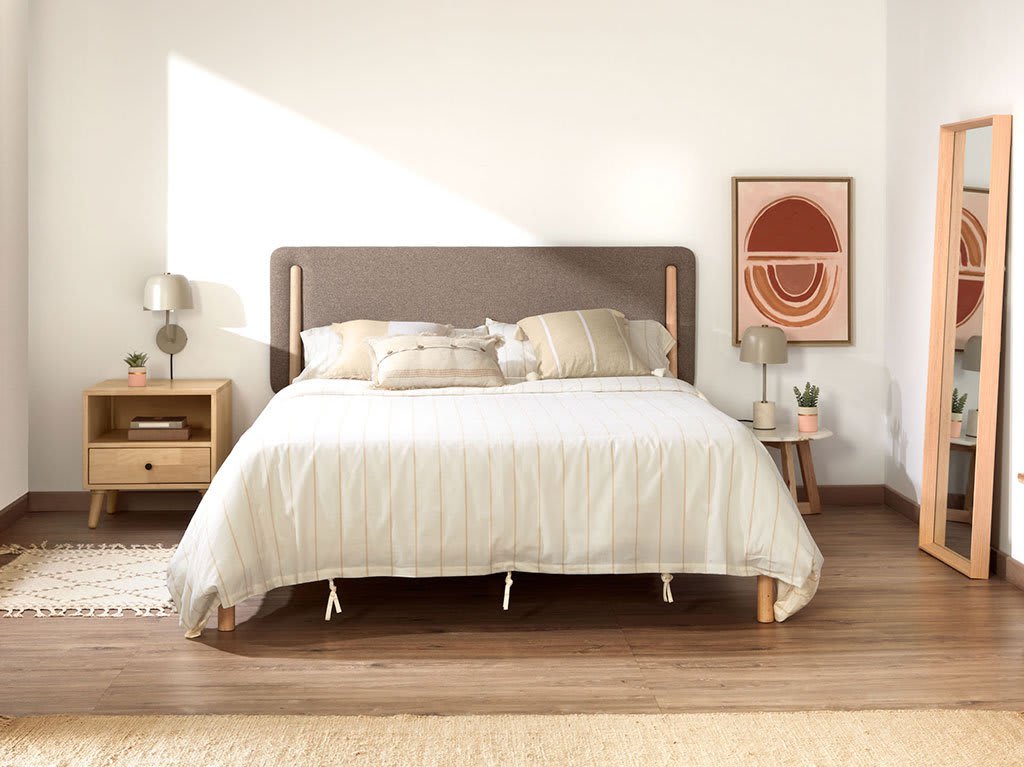 White with a splash of colour
The walls of your white bedroom are crying out for a touch of colour. And just like freshly fallen snow, it's too tempting not to make your mark on that expanse of pure white.
Luckily, decorating your walls is as easy as it is effective. A great picture is the perfect way to express your style as well as being a win for your bedroom. You can also add personality with decorative accessories or by mixing and matching fabrics such as cushion covers and rugs with your bed linen.
To save drilling holes and hammering nails, wallpaper is an excellent alternative. When you've got four walls, why should they all be the same?
Who needs to count sheep to relax? Not you!
3 Jul 2020, 7 p.m.