To make the most of your bathroom, big or small, it's essential to keep everything in place. That's why having some practical bathroom furniture is key to keep your towels and beauty products. Having a clean room will make you feel at peace with yourself.
Relaxing bathroom, the SPA at home
Create your own SPA with the Kuveni collection. Its pure and minimal design will add an elegant and fresh touch. The solid teak wood resists moisture and microorganisms. Relax mood: on.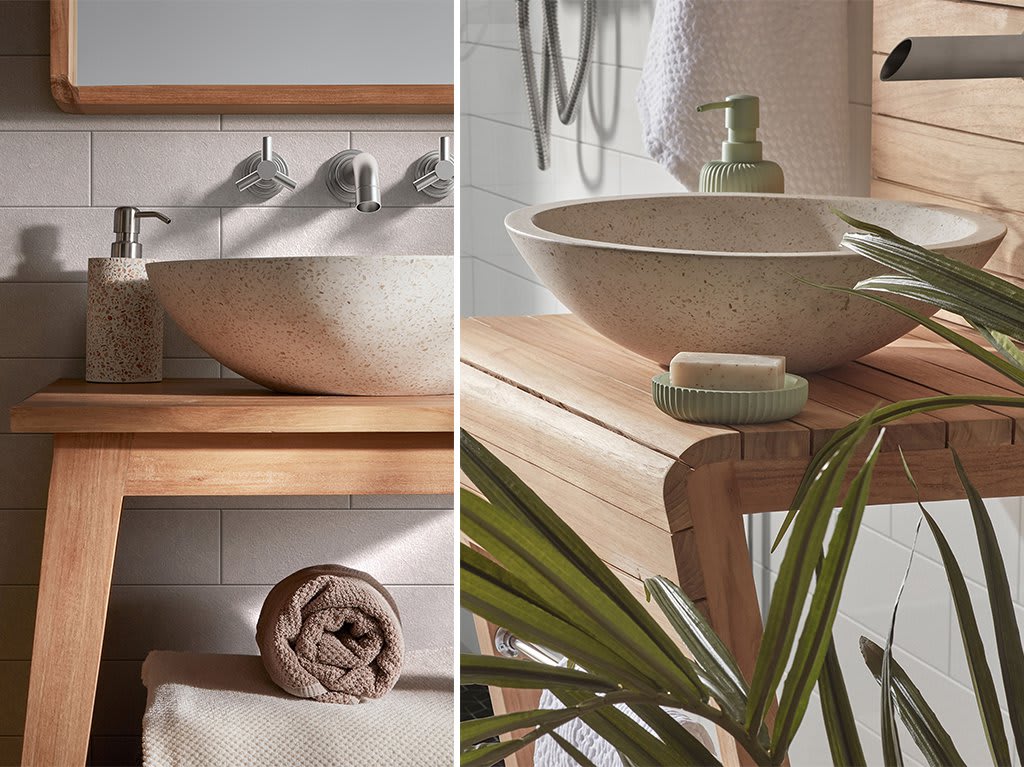 Why did we choose teak wood?
The wood used in the making of the Kuveni collection is treated with waterproof oils, what makes every piece water-resistant. When creating furniture, the key characteristics are resistance and durability. This, added to a unique design, are what make this collection our go-to.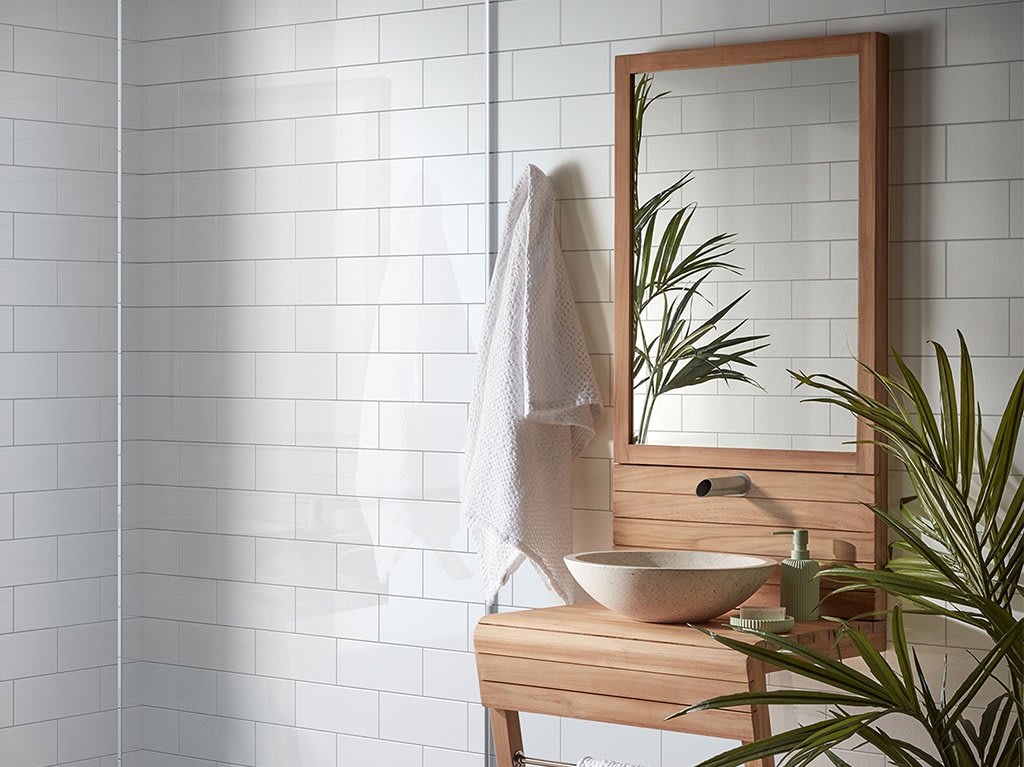 Small bathroom? No problem
If you are looking for space-saving furniture, choose hanging ones. They are an original way to level up the interior design of any bathroom, always making the most of your short space.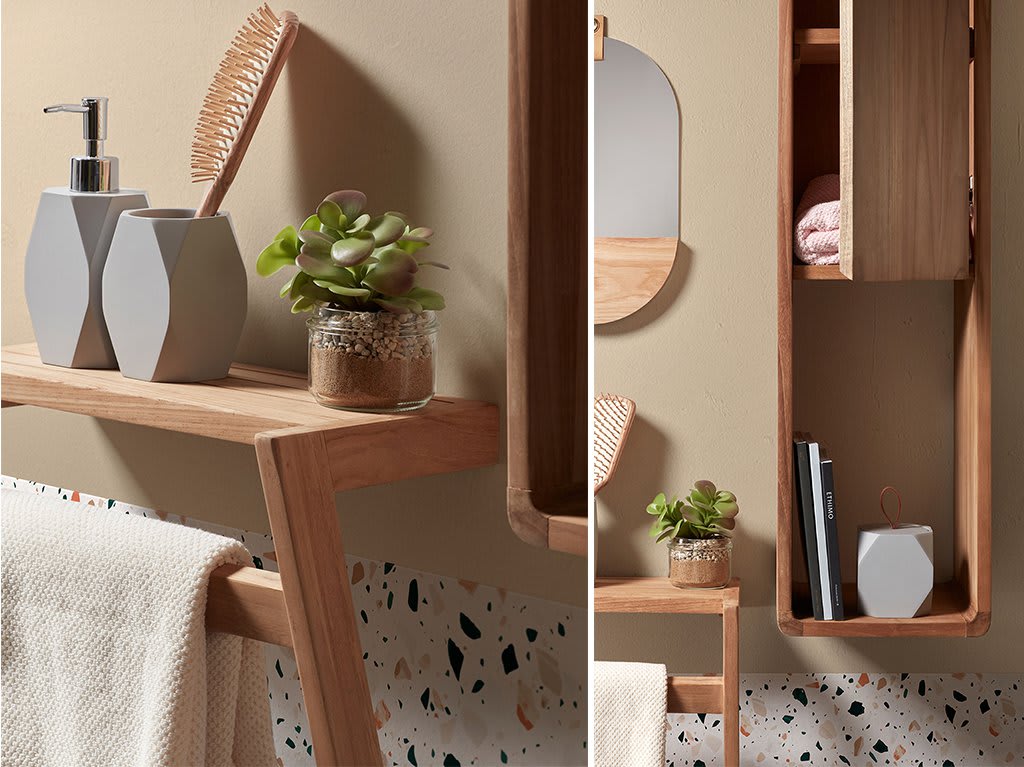 Towel racks, everything in place
The perfect storage solution to hang your towels. It will help you organize your essentials and to decorate the space.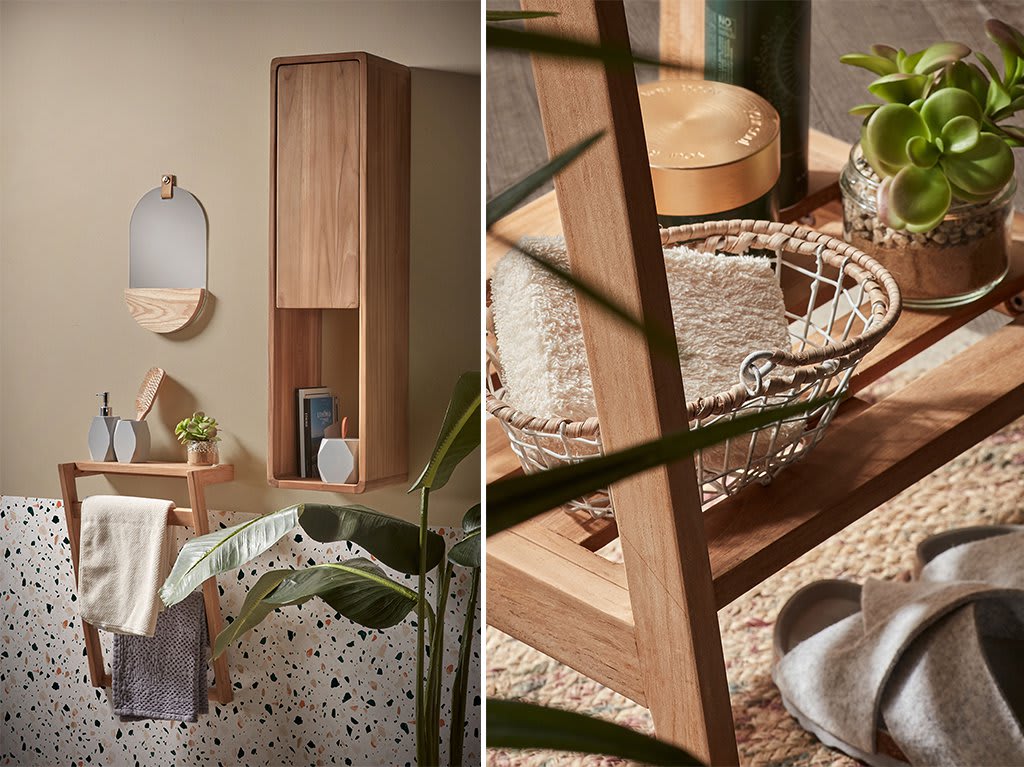 Once you have your new furniture picked out and everything is in its right place, remember decorate it. Make it unique!
10 Jul 2020, 9:36 p.m.