Remote working has become the new normal for many of us. So what better excuse to create your very own home workspace where your ideas can flow and projects flourish? We've got a few handy design tips for setting up your modern home office. Inspiration will never be far away!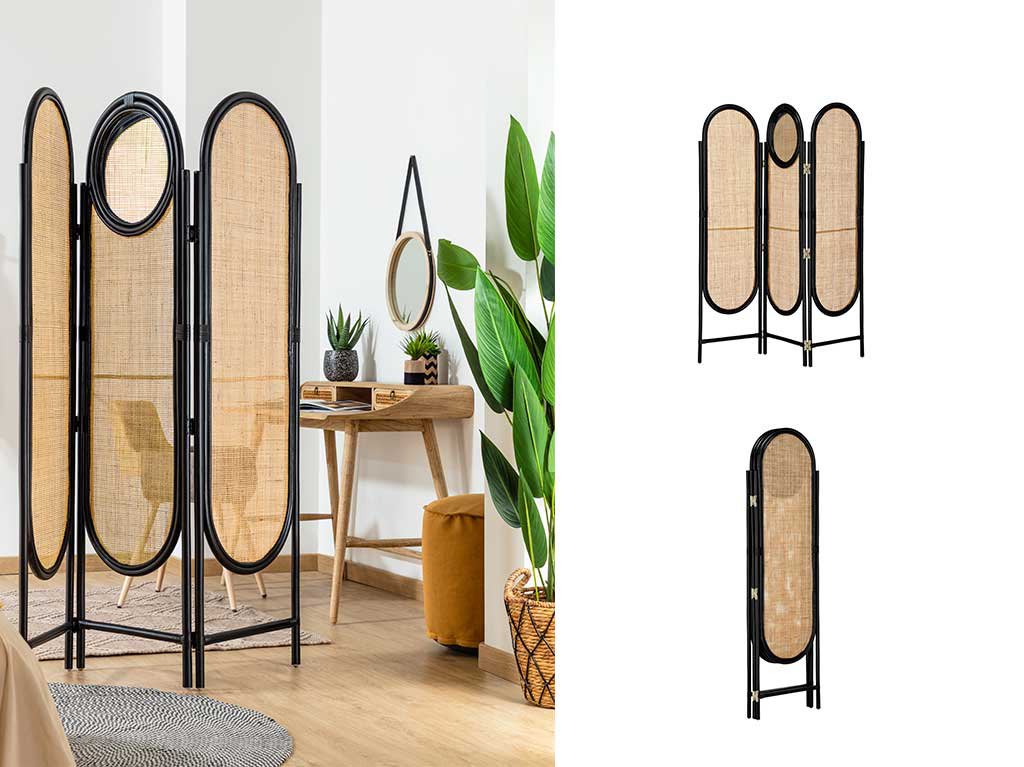 1.Choose a space to set up your office
Working from home has its plus points but a few downsides, too, because it's easier to get distracted or lose focus than when you're at the office. To avoid this, the first step is to choose a spot where you know you'll be able to concentrate on the task in hand.
If you're lacking space, you might want to use a room divider to mark out your office area, such as our Lalita screen made from rattan, or a freestanding shelving unit such as Push.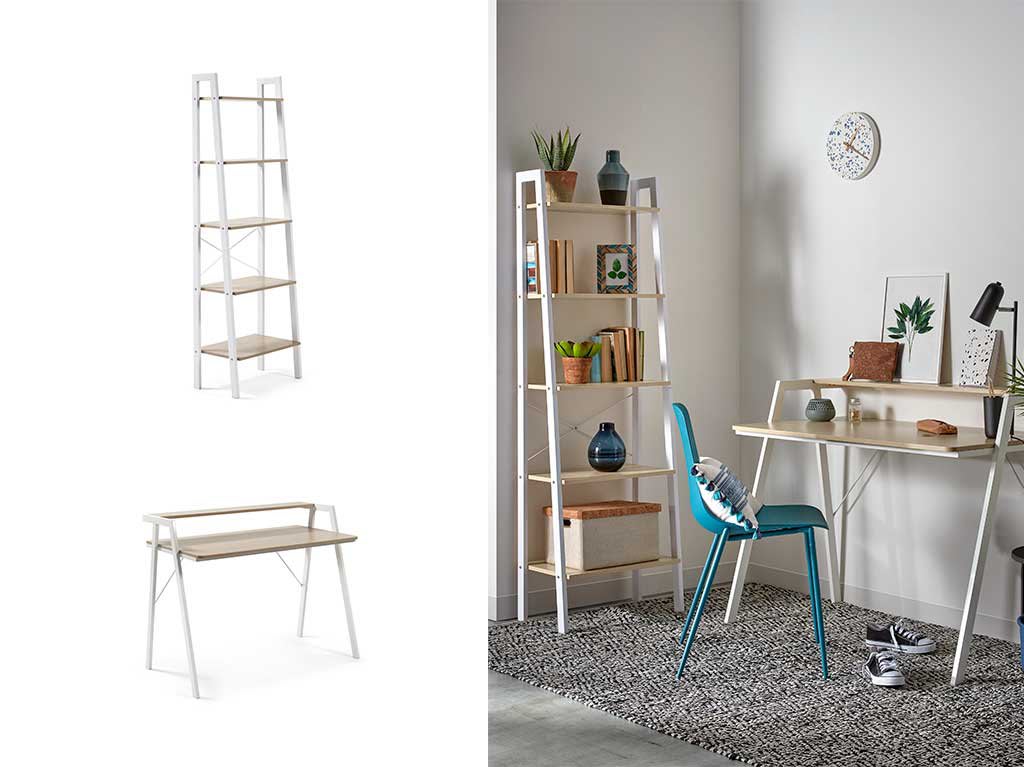 2. Choose a desk to reflect your style
Your desk is the key element. Bear in mind how much space you need to work on, and consider whether you use a laptop only or will be working with other items such as notebooks or plans. Comfort is the top priority here.
Once you know the size, choose a desk you like that helps you create a modern, stylish office. Crazy for a metallic look? More of a wood lover? If your office is small, the Burano collection is ideal because it's made of glass.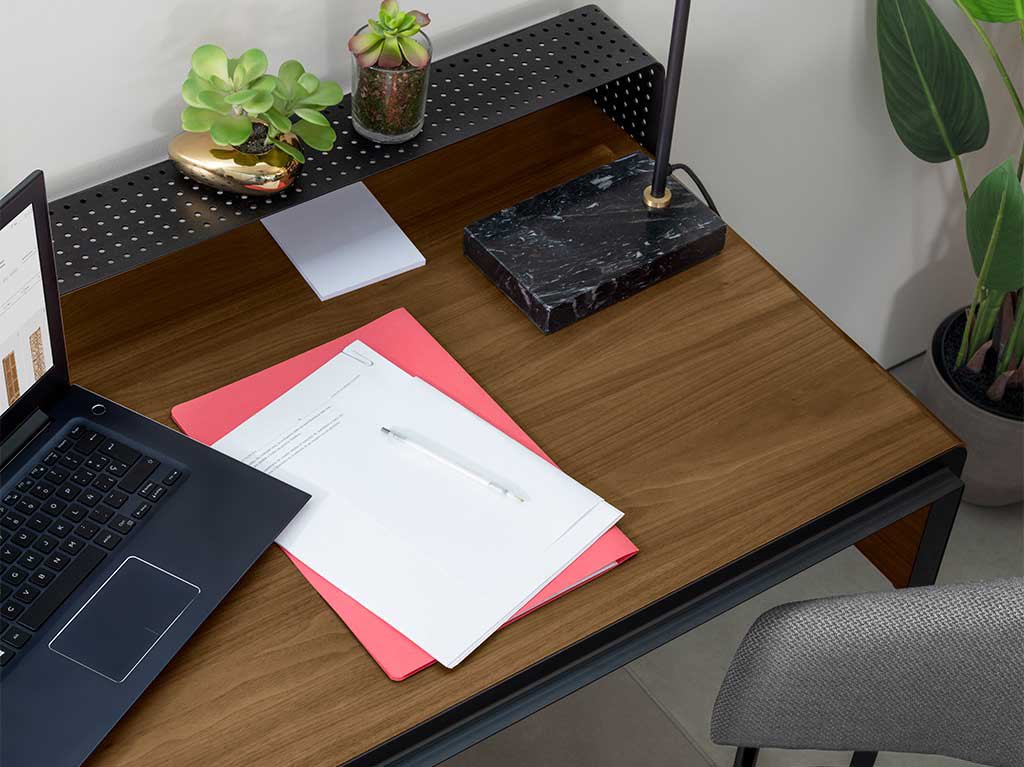 3. Organise your work table
Ensure you have everything you need for work at your fingertips. If you need different types of stationery or you want to add accessories such as a plant, use a shelf or your desk drawers. And don't forget to leave space for your desk lamp!
Another option for storing documents, folders or notebooks is a cabinet with drawers, such as the Specter drawer unit, which will keep everything well organised without taking up space on your desk.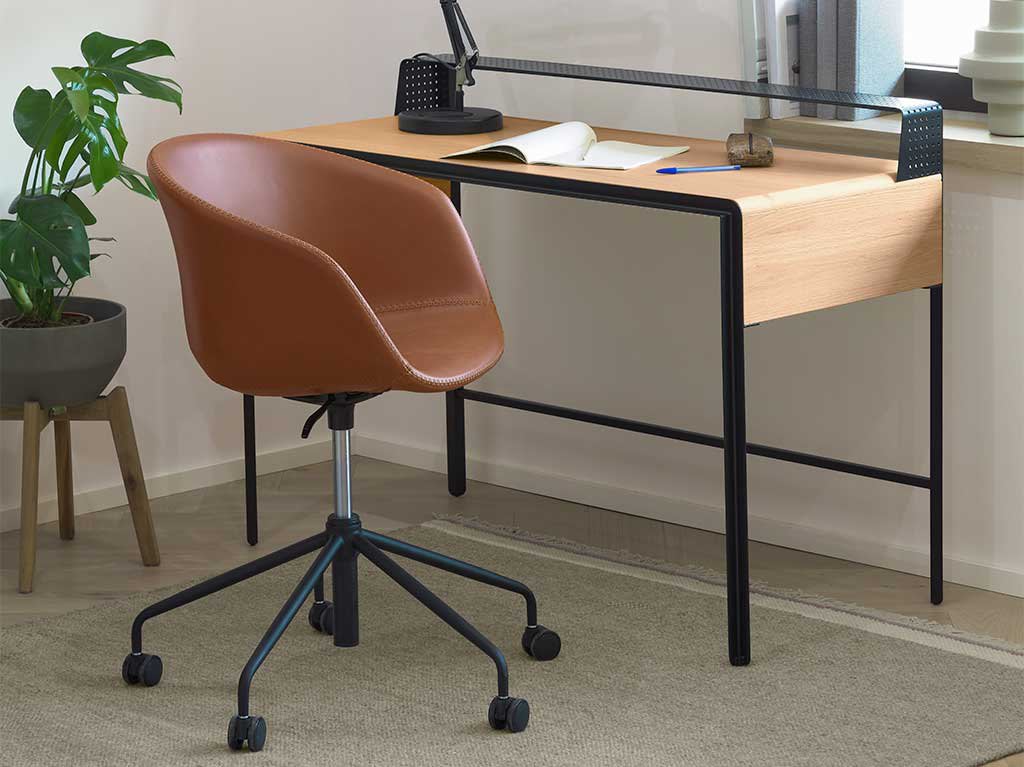 4. Choose a chair and make yourself comfortable
As they say, the secret to productivity is not about the hours you put in, but what you put into the hours. Your desk chair is the key. It should ensure you maintain a good posture and are comfortable enough that you stay focused and avoid any back problems.
Aim for a chair with wheels, swivel seat and adjustable height for total freedom of movement and to avoid having to get up and down. And if it even has a recliner option like the Melva desk chair, being at work will be a pleasure!
30 Dec 2020, 8:08 p.m.