The best things in life always happen around the table, so make sure yours is ready for any occasion. Here are our foolproof tips for dining table decoration, where small details add up to big results.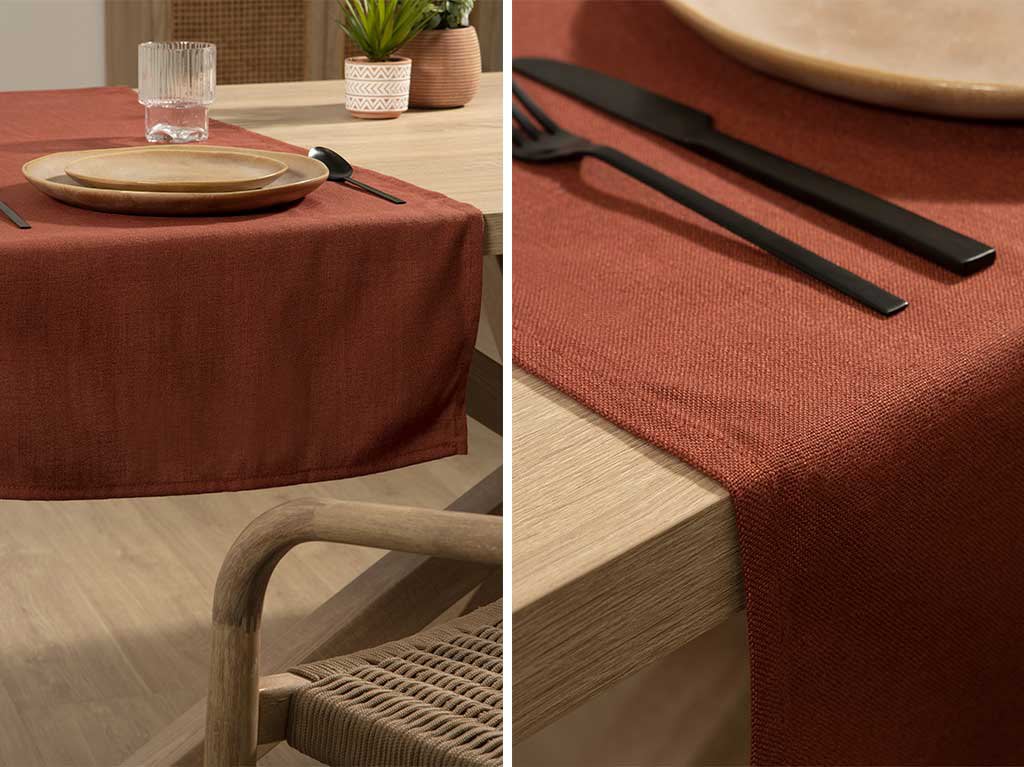 Dressed for the occasion
Save your favourite tablecloths and more delicate pieces for special occasions and use a more durable one for day-to-day.
Individual placemats are perfect for putting things as and where you need to. However, if you're planning a dinner party or intimate meal for two, why not consider adding a elegant touch by using a table runner.
Remember that napkins can also play an important role in creating a beautiful dining room table.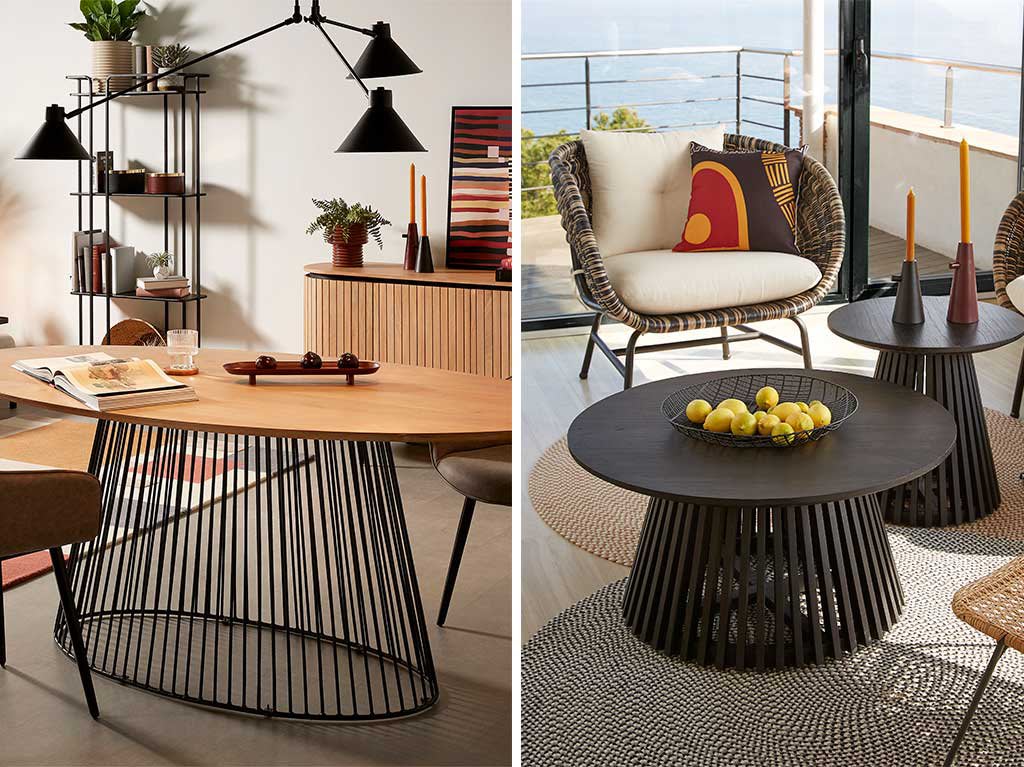 What happens after you clear the table?
To avoid the feeling of an empty dining room, why not try putting small accessories or decorations on the table when it's not being used.
If you have a rectangular table, a good option is to put groups of decorative objects along the length of the table. If you have a round table, your best bet is to put a single decoration in the centre of the table.
Trays and centrepieces are your go-to items. You could also play around with different materials and designs that complement the style you've chosen for the rest of your dining room.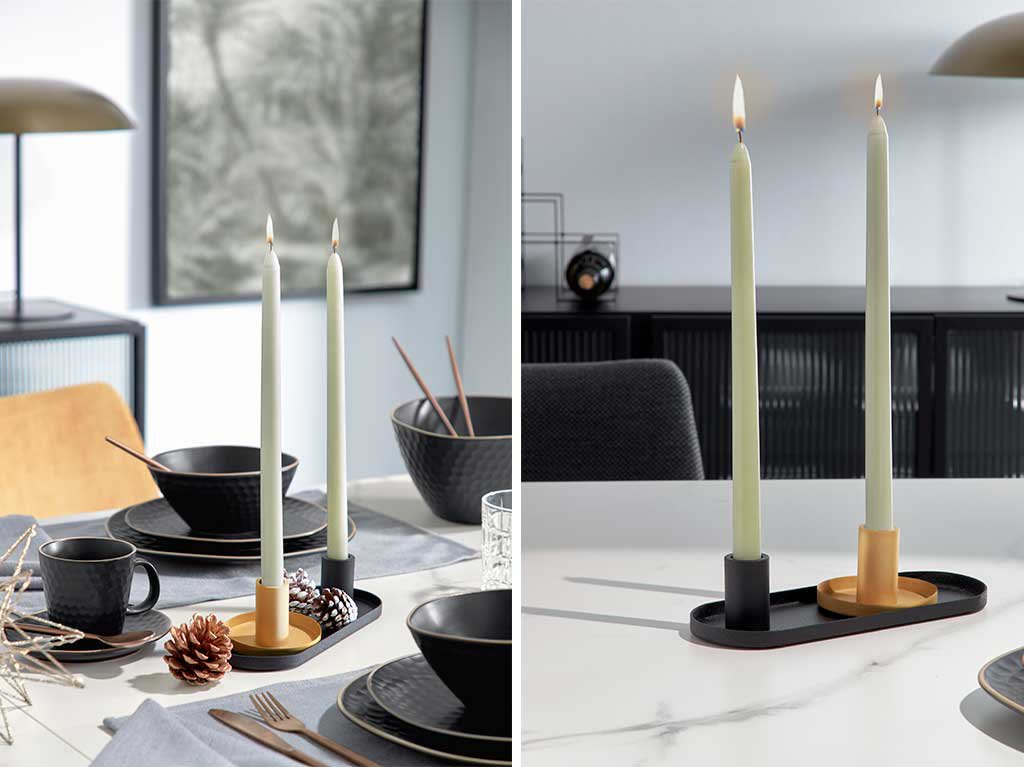 By candlelight Why not?
Whether you're on your own or have company, always have some candles ready. You never know when the next cause for a celebration will arise. And any excuse will do!
Candle holders are very versatile and can be put in a variety of places around the home to create the perfect atmosphere. If you're going to use it to light up the table, remember to pick one that complements the colours of the rest of your dinner set.
The Nair set consists of two candle holders that can be used together or separately. Make the most of the set to increase the light in just one place or split it up in different corners.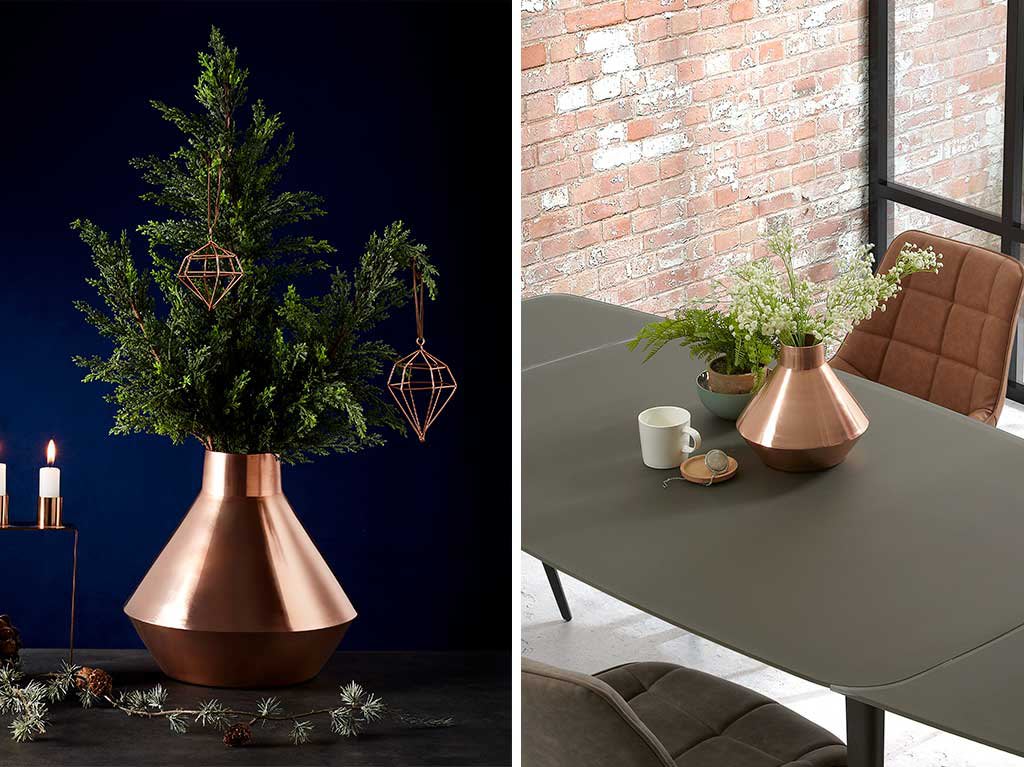 You can never have too much foliage
Use accessories that are easy to put on and take off the table when it's time to eat. Vases or small plants are a great option. They bring colour, decoration and a natural touch to the table.
You could choose a ceramic vase for a rustic look, or perhaps a glass one in order to create the feeling of light and space in a smaller dining room.
We've gone for the metal Carlyn vase. What's more, the copper finish completes the look.
18 Jan 2021, 5:46 p.m.