Eclectic, versatile and ready to illuminate any space. Our Udiya, Verona and Tea lamps take lighting a step further, offering a cool, contemporary design that's ready to use in any space, indoors or out.
We sat down with their designer, Carlos Guijarro:
Where did the concept for this collection come from?
After the Kave Home team called us, we studied the need for a kind of portable lighting that would offer a contemporary solution for all kinds of people. At the same time, this new product needed to match the current collections in the Kave Home catalogue and give the range an eclectic, versatile look.

The idea for this portable lighting collection arose from the need to offer a versatile product that could work in all kinds of spaces, both indoor and outdoor.
Where did you find your inspiration?
All the lights share a common starting point: Udiya, with its upside-down cup shape, was inspired by church bells. The idea for Verona came from traditional paper lanterns. And Tea is a reflection of the shapes and proportions found in Italian Renaissance architecture, such as the Basilica of San Lorenzo in Milan.
What makes these lamps different?
We'd like to highlight three key points that have made these lights so popular among Kave Home's customers:
- Firstly, they're all fitted with a charging system whose batteries ensure long periods of use and can be recharged via a hidden cable entry point.
- Secondly, thanks to that charging system and the LED lighting, these lamps are totally portable and can be used anywhere in the home without the need for cables or plugs.
- And finally, they're noticeably lightweight. Thanks to the rotational moulding, we've managed to reduce the weight to make the lamps as easy as possible to transport and handle.
What does an in & out product mean?
It means offering Kave Home customers a versatile product that can be used in different spaces, both indoors and outdoors, and ensuring that it offers the best possible performance in adverse weather conditions.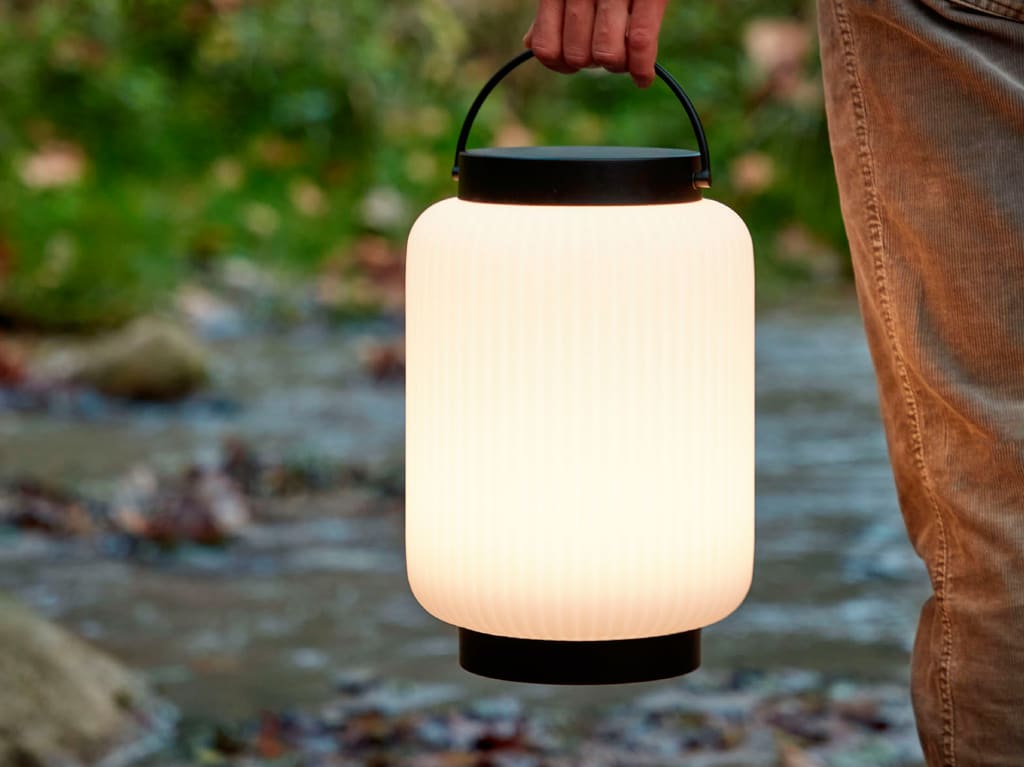 And how important is sustainability to you when designing products?
A circular economy so important today because governments and society are finally starting to understand what the consequences will be if we don't adopt a sustainable mindset in large-scale manufacturing or waste management.
At Reverse Consultancy, we tailor our work to the possibilities of every client but always aiming to offer solutions in terms of production and materials that have the smallest possible impact on the environment, as well as creating fully recyclable products wherever to enable and promote sustainable consumption.
What about the materials?
The materials we use are also important, we need to know where they come from and to what extent they can be recycled. With the Kave Home team, we always carefully research the materials we're going to use as we develop and produce a new design. This way, we can ensure that natural materials have all the necessary certification and that man-made ones meet the relevant criteria for circular manufacturing or the circular economy.
Click here to discover all the lamps in the In & Out collection.
1 Jun 2022, 3:14 p.m.