What could be better than a warm welcome when you arrive home or have guests over? A nice hallway does just that. Very often a first-class hallway is much more than just spaciousness, meticulous decor and huge windows allowing natural light to flood in. Our secret? Turning all its imperfections into an opportunity for improvement and using lighting as the key ingredient for success. Let's aim for a hallway that scores you top marks!
Welcome to the dark side
A lack of natural light in the hallway is a lot more normal than you might think. As it's an area we simply pass through, priority is given to windows looking out onto the living areas where we spend most time. And we couldn't agree more!
Still, who says your hallway has to look drab? Trying to find items that bring light into the area and make it more welcoming is great challenge for anyone.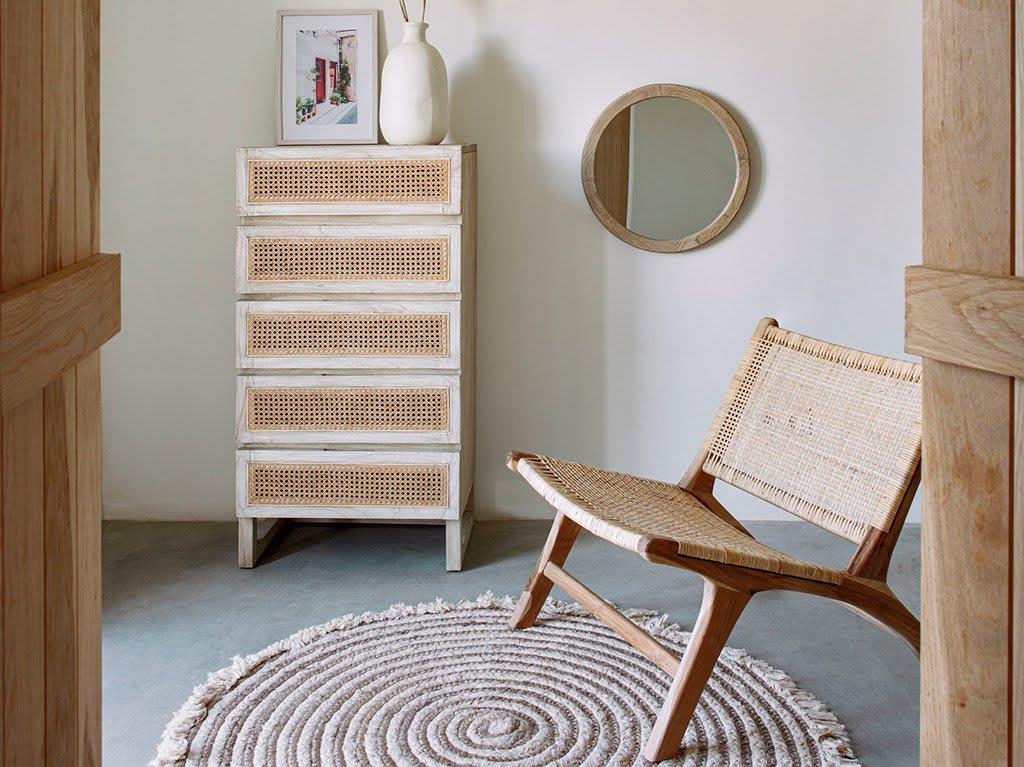 Give your hallway a natural glow-up
Items that have the power to increase the amount of natural light will give you a helping hand. Let's start with mirrors. Apart from making your space seems bigger, they'll light up the hallway in the most magical way.
And here's another tip: paint the walls. Changing the colour of your hallway will make a world of difference. Our advice is to go for light tones to give that illuminating effect. You'll be amazed at the outcome!
Finally, why not add some plants here and there to bring life and colour to the space? We'd recommend looking for plants that don't need much light or cheat and go for artificial ones. Don't worry, your secret's safe with us.
Lamps and artificial lighting hacks for your hallway
But what happens at night-time? Well, everything is much easier than it looks. First thing's first, you need good general lighting for the whole room. Next, the light should be warm so it doesn't look like a hallway from a TV soap opera. And last but not least, it should be complemented by one or more separate sources of soft lighting.
So when you're getting your things ready before you leave, you'll be able to see each and every corner of the hallway clearly. And whenever you want it to be bright but not the focal point, you can create a warm, homely and relaxing feel. All in the same space! We like to think of lighting as another way of decorating your home. And when you've got the ideal lamps then you can add plenty of style and achieve a stunning effect.
Need more inspiration to make the most of your hallway? Then this is for you.
23 Mar 2022, 5:51 p.m.