We love open-plan living-dining rooms – they feel so spacious and connect our two favourite rooms. In the living room, the sofa is the star. In the dining room, designer dining chairs take centre stage. But have you ever wondered how to combine these two elements to create visual harmony?
Style of furniture
Let's start by looking at the main players, the sofa and chairs. One option for a successful combination is using the same style. This allows us to play around with fabrics and colours and means the whole place has a well-defined look. At Kave Home, we make it easy for you. When you're searching our website, you can filter for the kind of style you like best and we'll show you all the relevant pieces. It's that easy.
Colour is everything
Going for a certain colour is another way to make sure your sofa and dining chairs match. Choose pieces in the same shade or palette so everything is linked by colour. You could look for chairs in the same upholstery as your sofa, for example. If you're a bit bolder or want to have different colours in your living-dining room, then we have another idea for you – fabrics.
Fabrics are another important part of the equation
That's because cushions are very much a part of the sofa, as are the blankets you put on it, and even the rug underneath. Play around with the colour of fabrics so they match the chairs. If you have a mustard-coloured chair, for example, like the Roxie or Zahara, you can match them with other mustard items, like our Nedra cushion. Have a look at our full range of cushions here.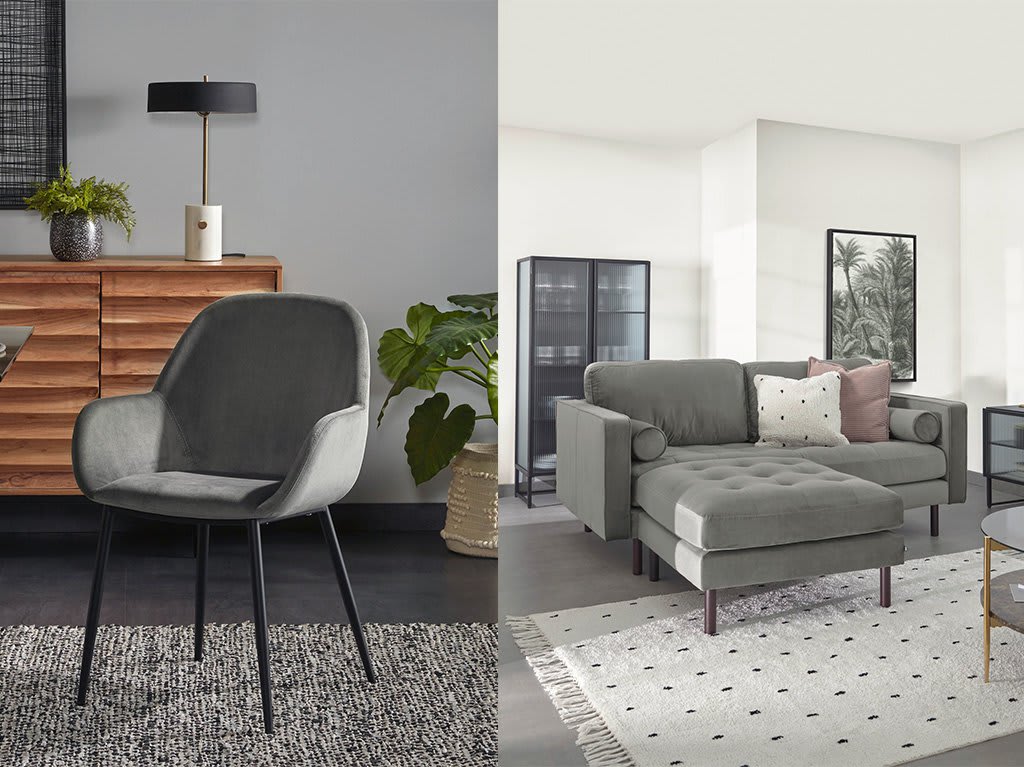 Materials
Materials such as corduroy and velvet are another option to bear in mind. They can also connect the two rooms and make sure everything matches perfectly. There's nothing quite like matching your velvet Debra sofa with some elegant, comfortable, velvet chairs.
Getting the right match
We love mixing and matching dining chairs. Choose the style and colour you want and curate the ideal combination of chairs. Try to make sure two of the chairs you've chosen have at least one element in common from our list and it's a match made in heaven. You can't go wrong!
A lot of homes have open spaces between the living room and dining room. To make these two spaces one, normally we resort to using the same materials, or painting the walls the same colour, or choosing the same kind of flooring. Now you know you can connect these two rooms by choosing the right furniture too.
28 Mar 2022, 6:42 p.m.