Most homes have at least one small bathroom, where there's a lot more scope for interior design than you might think. Want to see for yourself? We've got the proof, so take note!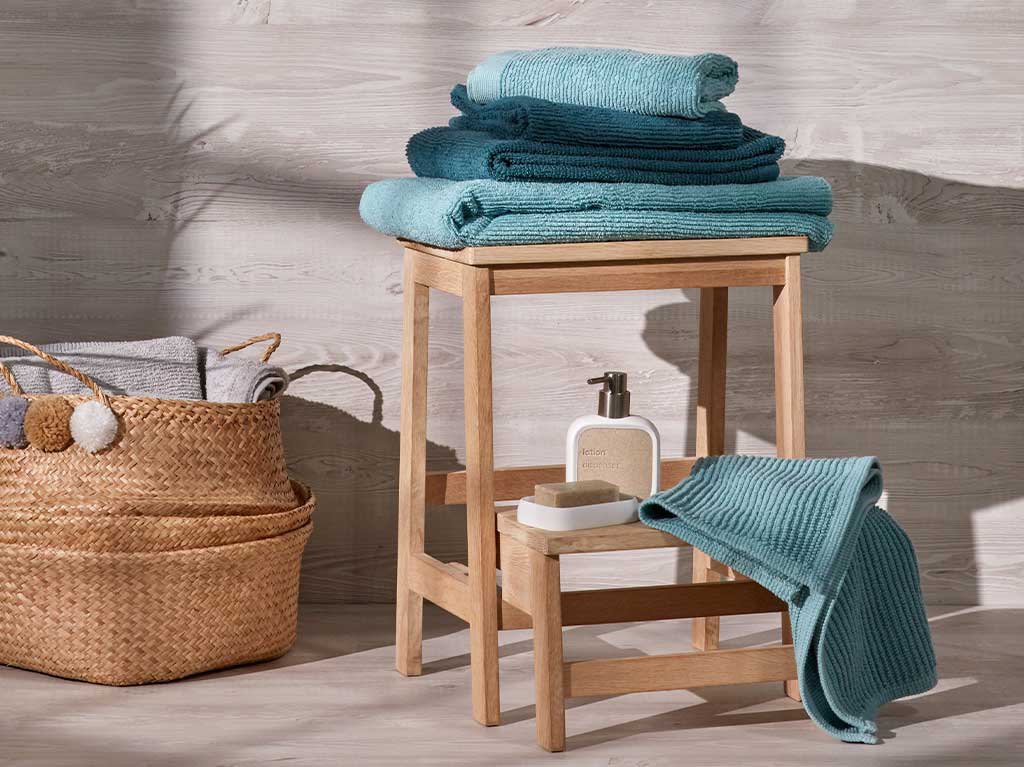 Accessories, your new best friend
Towels, bath mats and soap dispensers are all essentials that add personality, colour and style to your bathroom, no matter how small it may be. Did you know that our Miekki textile bathroom range is made in Europe from 100% cotton, using sustainable methods? Good for you and your bathroom, even better for our planet.
In our bathroom accessories section, check out the full range and get a matching soap dish, toothbrush pot, and dispenser. Or break all the rules and mix and match between collections to your heart's content. Go wild!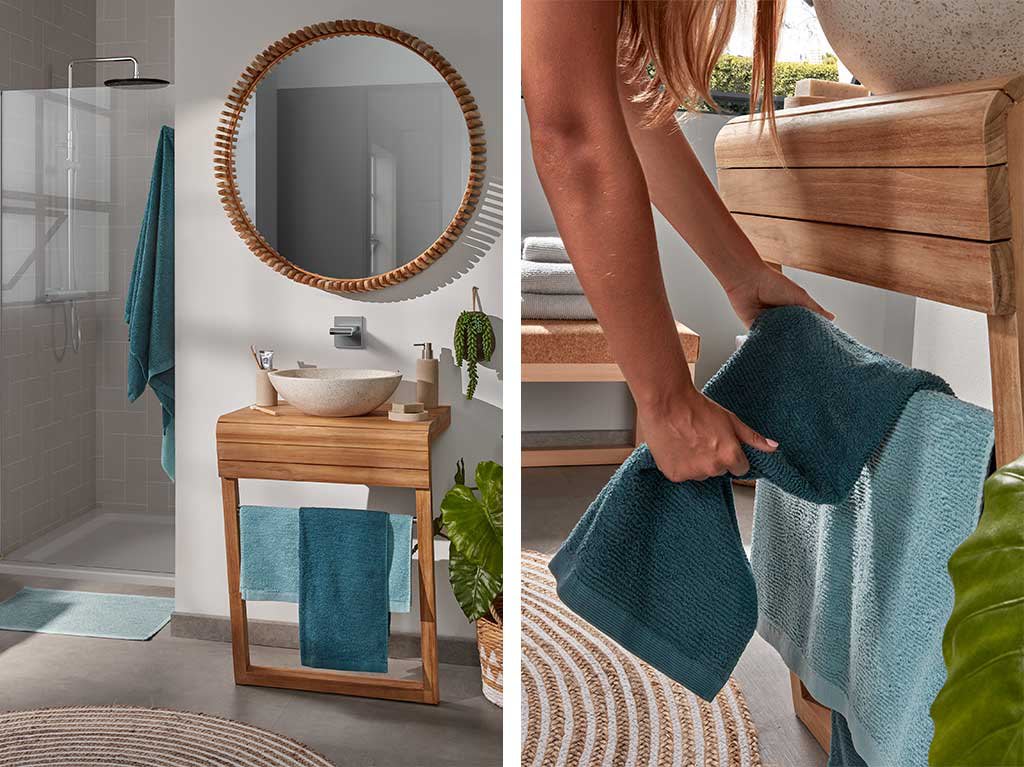 Towel rails? Yes please!
A bathroom with towels hanging off the shower cubicle is crying out for that one essential element: a towel rail. Not only does it keep your towels clean and the whole space looking tidy, it can also add a key decorative touch to your bathroom.
Towel rails should be made from a water resistant material, especially when towels are damp. Our Kuveni towel rails are made of solid teak, a highly moisture-resistant wood.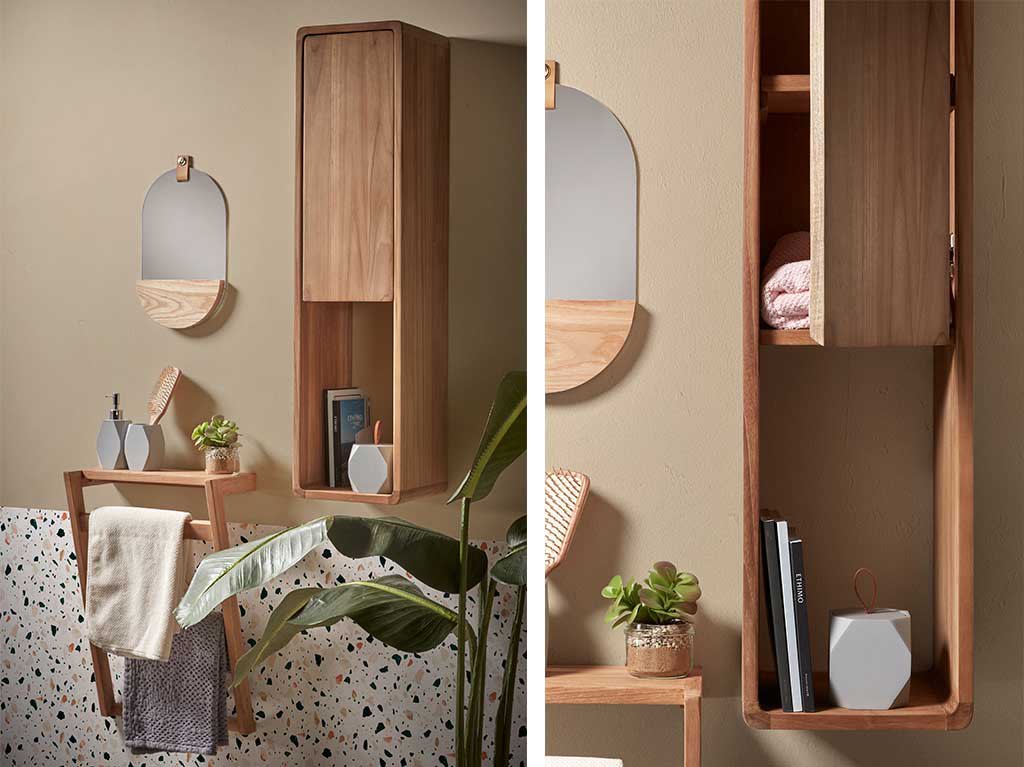 Bathroom furniture for unique spaces
The big secret for small bathrooms is to keep everything neat and tidy. This is where complementary bathroom furniture really comes into its own, keeping all your products neatly hidden away to maintain a sense of calm.
An ideal way to maximise space is to choose furniture that hangs on the walls and keeps your floor completely free. The Kuveni collection offers everything you need to turn your bathroom into your own little spa at home.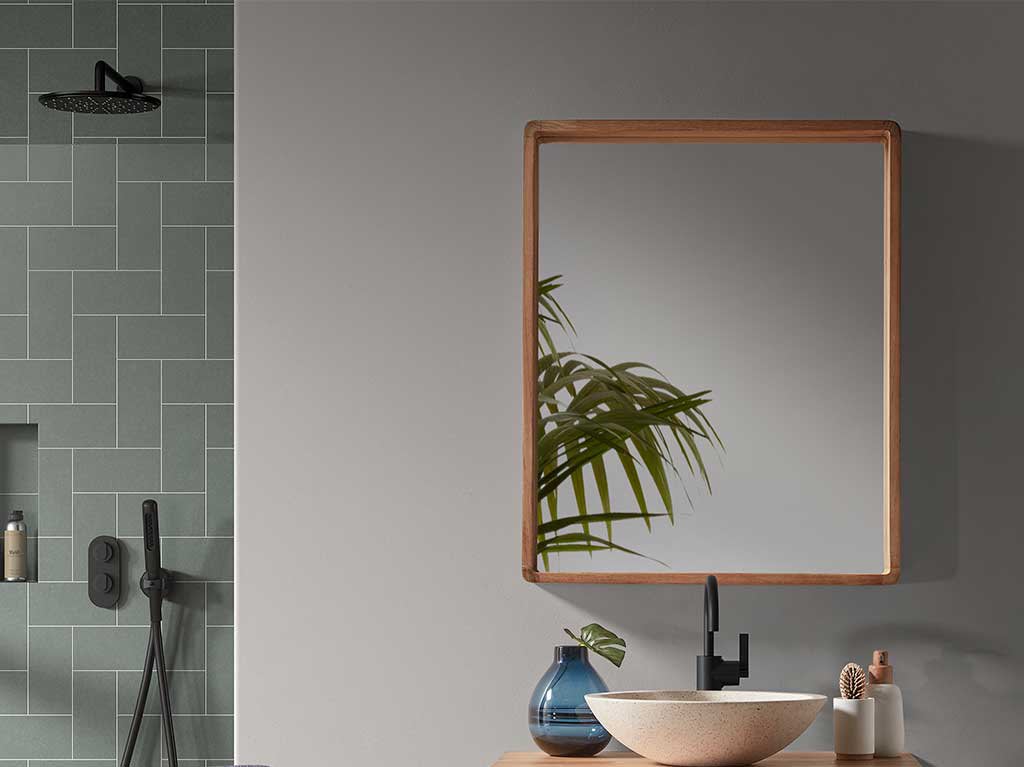 Decorative mirrors, no question!
Other than its obvious functional use, a mirror will always make a space feel bigger and is often a great design accessory for our bathroom. Look for something unique that reflects your personality, such as our Pokle mirror. Its touch of gold will add that wow factor to your bathroom.
30 Dec 2020, 9:12 p.m.