We value pieces that are at one with the environment because their imperfections, textures, and unique tones come from natural materials and processes.
Let's take a look around a house where nature, sustainability, and artisanal production set the trend.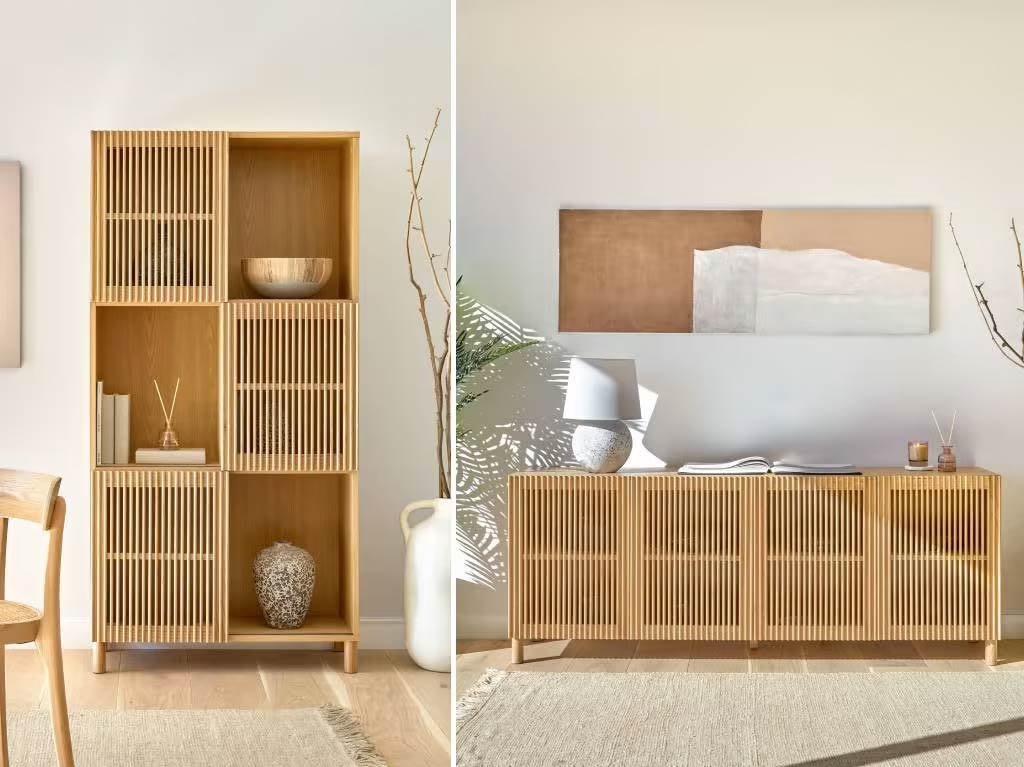 Meet Beyla
Beyla is designed by the Kave Home team. It brings together the natural essence of solid oak wood with an original slatted door design to create an interplay of light and textures. By taking care of the small details, we've achieved a design we're proud of. The collection is made up of four original pieces.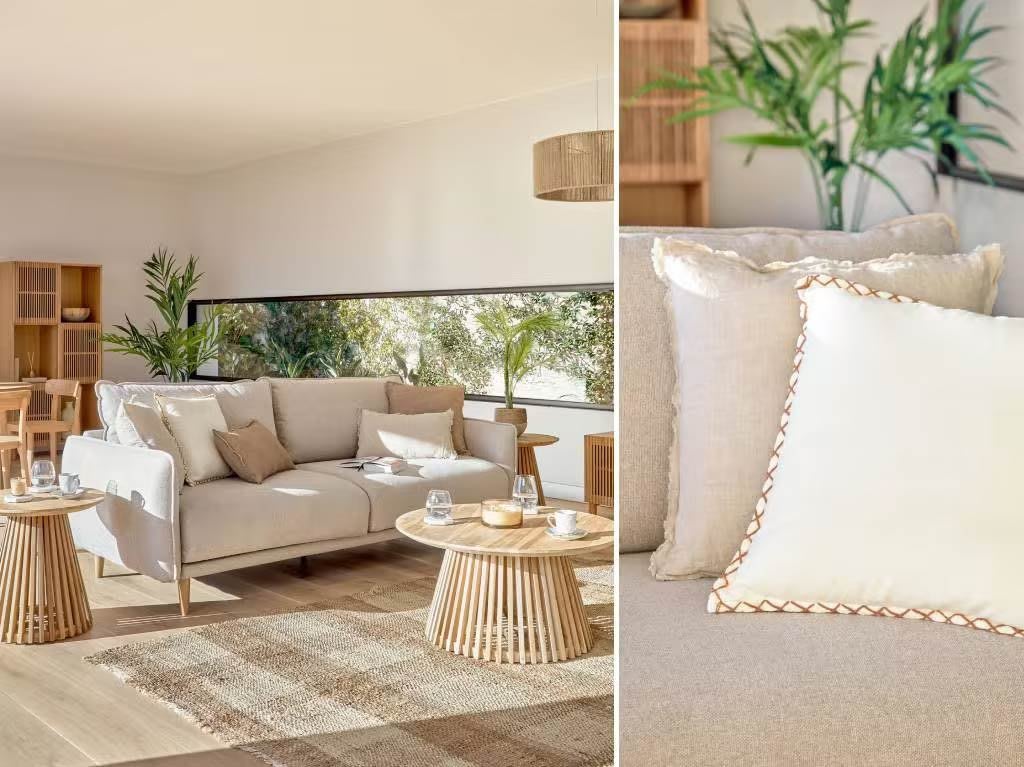 Sustainability and comfort
Discover the Carlota collection, a sofa that exudes style. It's available in two colours, beige and grey, both with removable covers. This is a sustainable piece made from recycled PET filling, with a zero-emissions structure and made using local production. Taking relaxation up a notch.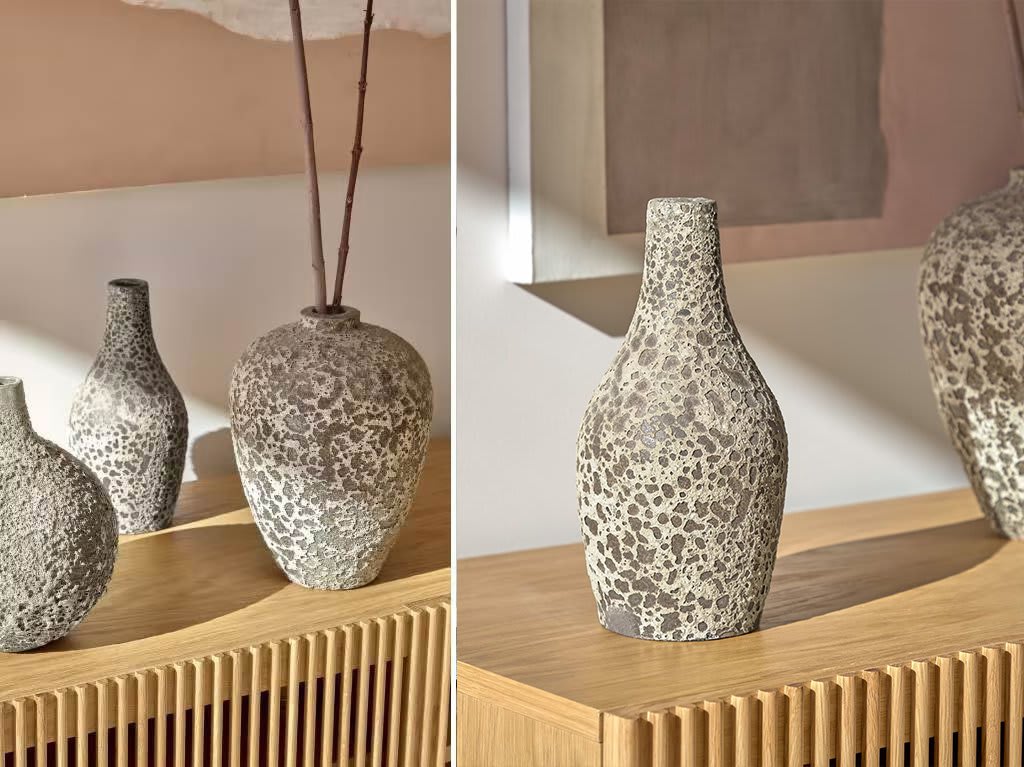 The importance of the small details
Amaranta is a design featuring organic shapes made using natural processes to bring different textures and tones meaning no two pieces are the same. Be unique! This idea comes from enhancing the natural look with solid wood pieces, organic fabrics and textured materials. Beauty is found in the imperfections and authenticity of each room that makes up a house as lived in as this one. Different shades of beiges and greys are the predominant colours in both the decor and accessories. Every piece in this home expresses natural beauty.
21 Sep 2022, 12:09 p.m.