Is there anything prettier than a garden? Yes! One that's illuminated and ready to be enjoyed 24/7. If you've got an outdoor space and want to give it a wow-factor glow, you can't go wrong with this two-step guide.
1. Play with different heights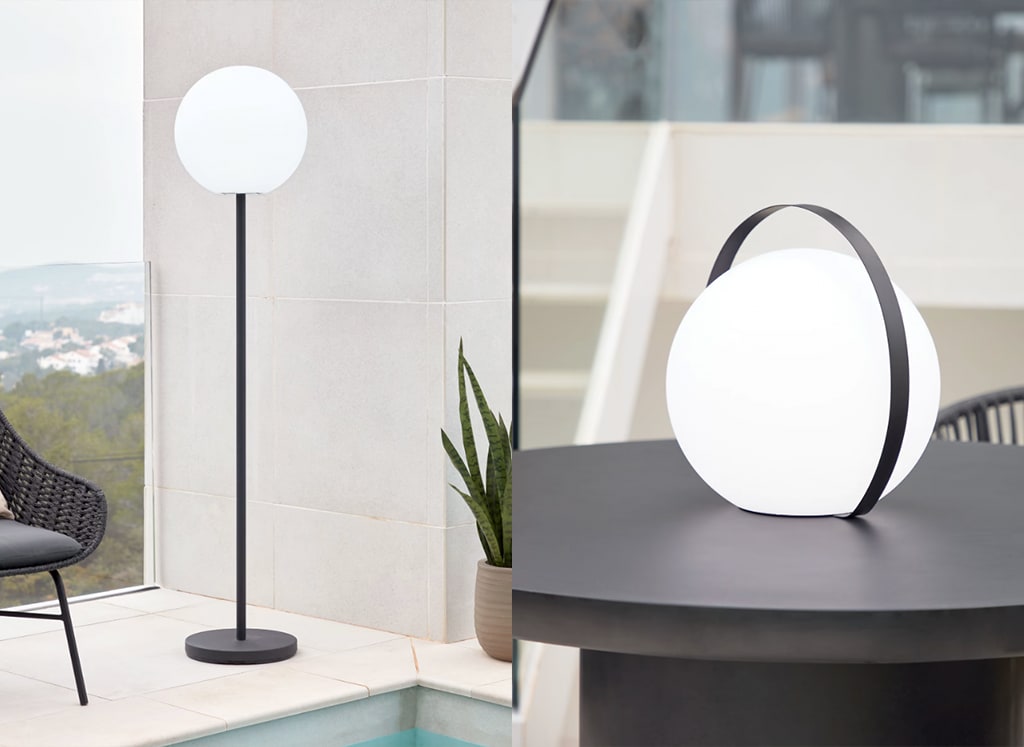 Give your garden's best zones and features the highlight they deserve using different heights and shapes. An outdoor space that's too well-lit can lose that cosy atmosphere you're looking for. And on the other hand, too little light makes is difficult to see and is impractical for the activities you want to enjoy outdoors. The key is to find the right balance. Use a floor lamp to light up the main area of your garden, and add a smaller table lamp to give that warm touch to the rest of the space. The Dinesh collection is perfect, including a floor lamp and a table lamp with three levels of brightness.
2. Portable outdoor lamps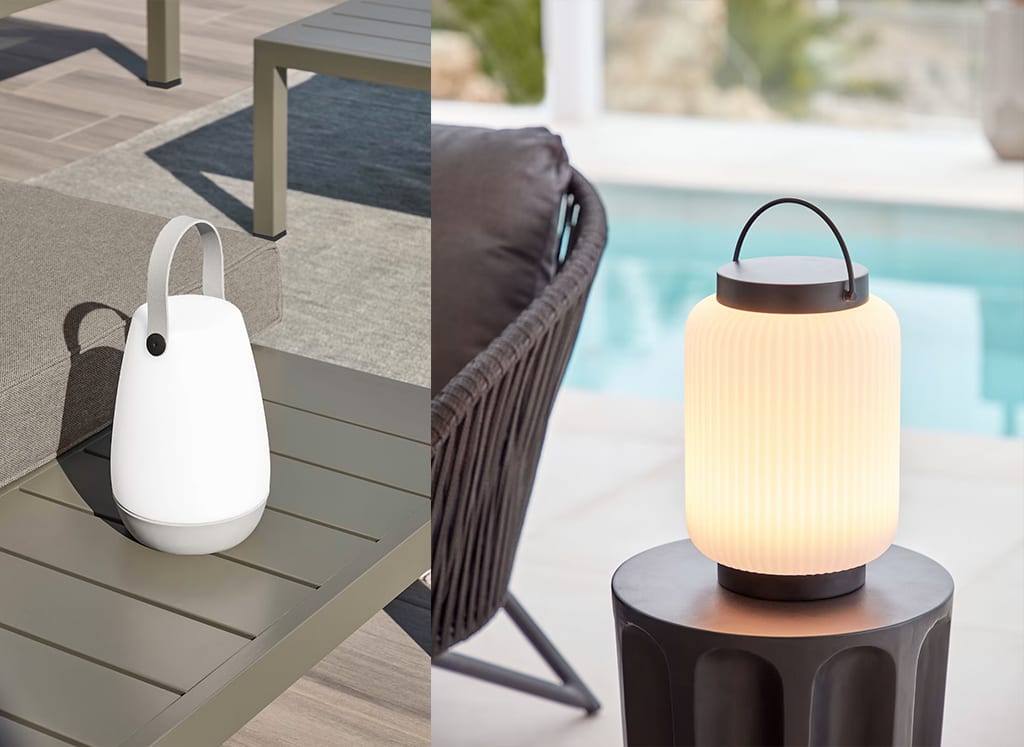 Don't know where to plug your lamps? Don't worry, we've got you covered with our portable lamps. These can be easily moved from one area to another, and are rechargeable using a USB, so they'll always be ready to pop into place whenever you need them. Use our tips to light up your garden, terrace and balcony, and make the great outdoors even more magical.
2 Aug 2022, 2:34 p.m.