Pregnancy and nursing pillows are highly practical for mums-to-be in the months leading up to giving birth as well as during breastfeeding, and they also double up as a baby pillow as they get older.
We love versatile and practical models like our Madina pillow, shaped especially to offer endless uses and a host of benefits for mum and baby. This type of pillow is very comfortable and has different positions to help you adapt to a whole range of diverse situations without getting in a tangle.
We've come up with four different ways of using this pregnancy and nursing pillow to help you get the best out of it.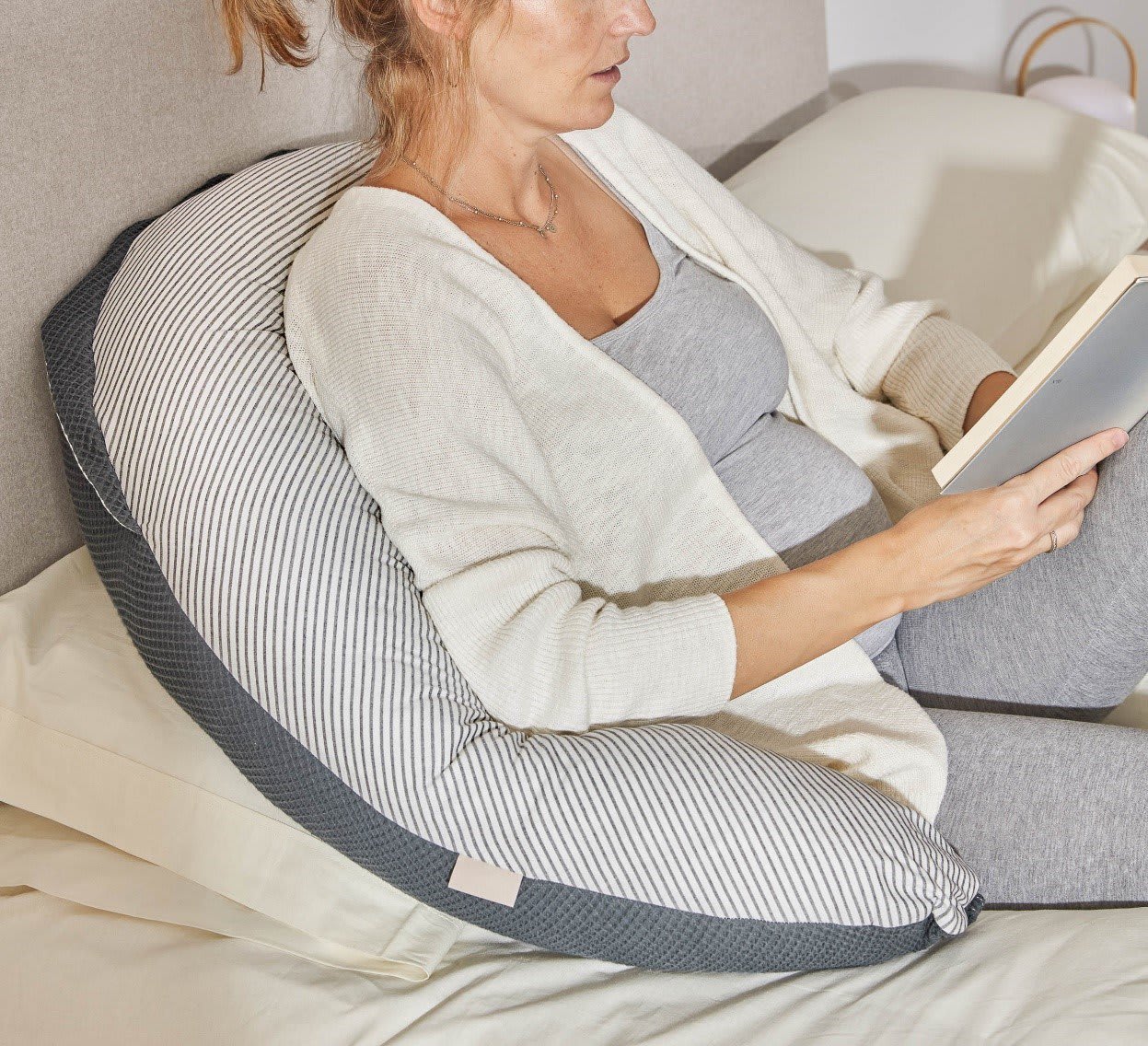 1.Mummy, sit back and relax
This is ideal while you relax reading a book or watching a film. Its shape will mould around your back and keep it well supported. It is also designed to support your arms to relieve tension in your shoulders.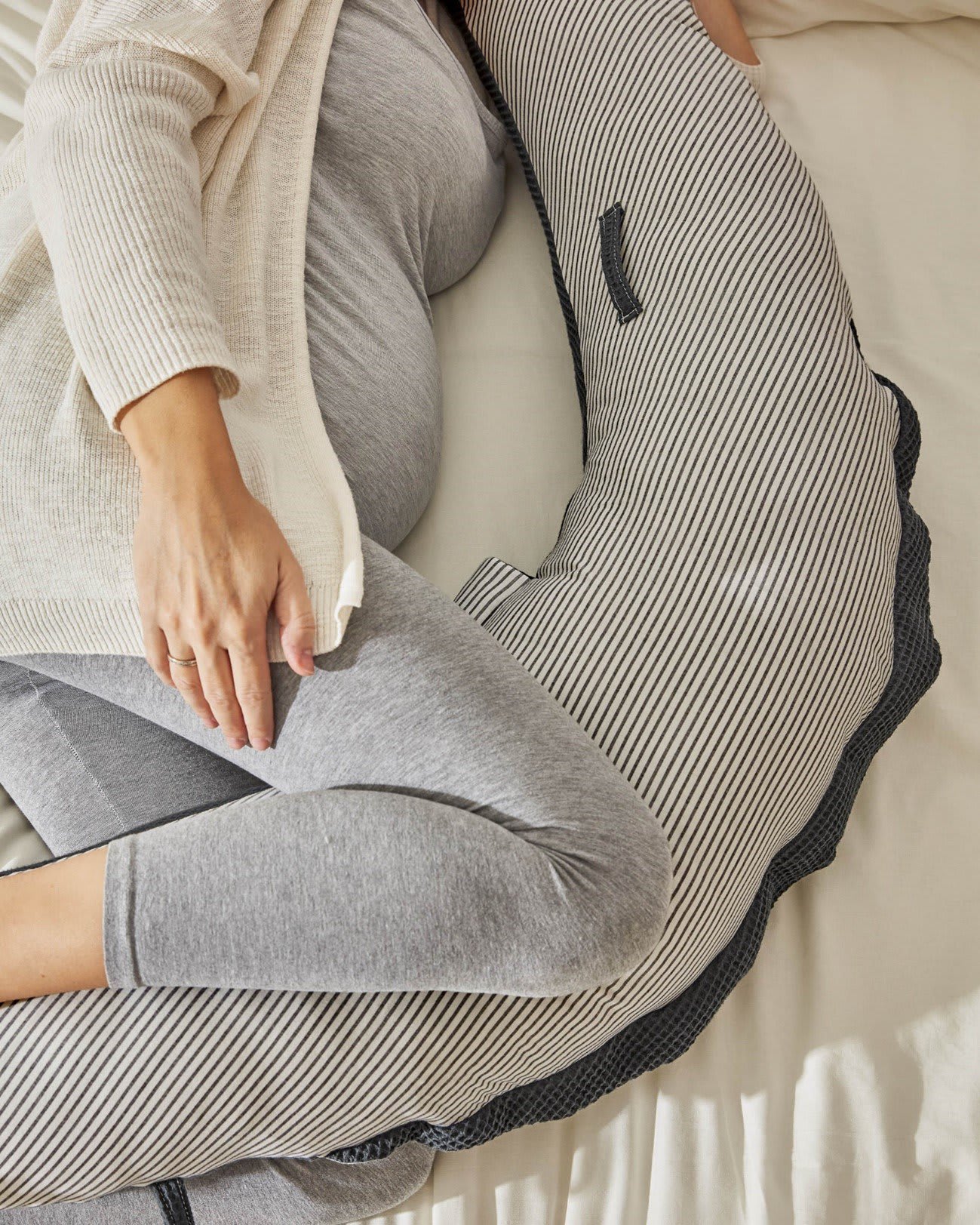 2.Soft, sweet dreams
When you're pregnant, sleeping on your side can be uncomfortable and cause aching hips and cramps in your legs. Taking this pillow to bed with you will help prevent this and keep you comfy all night. Place the pillow in a vertical position with one end between your legs and the other under your head. Sleeping will become a pleasure again.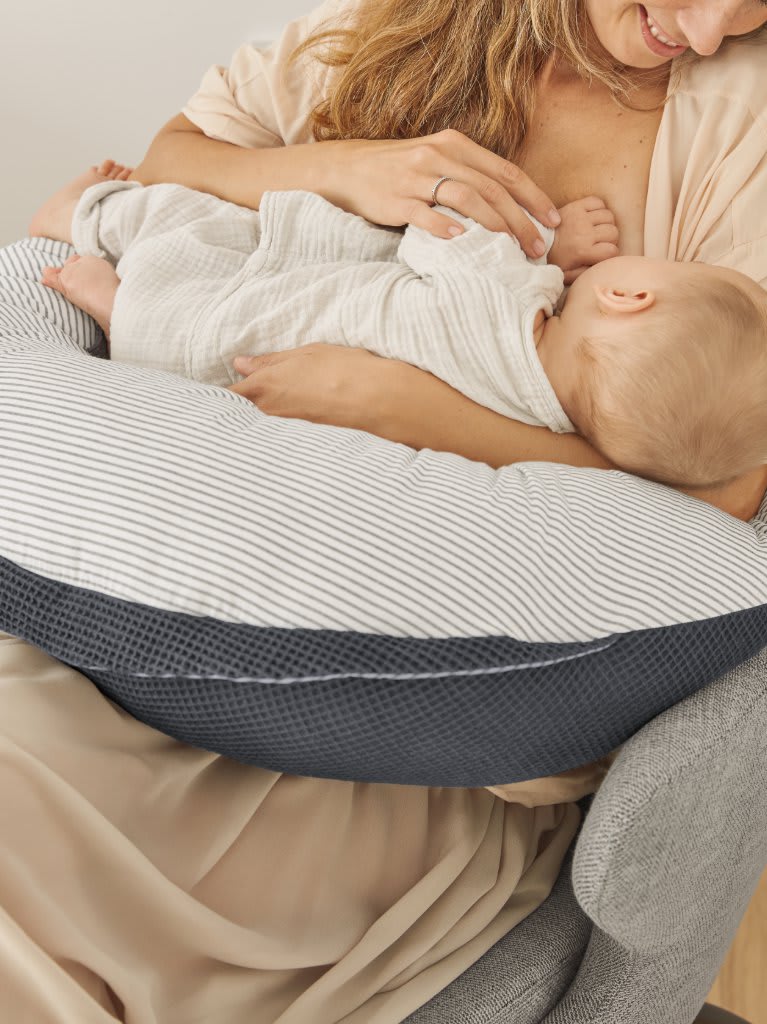 3.Easy breastfeeding
A nursing pillow is very useful for first-time mums still getting used to the demands of breastfeeding.
Sit on a chair or rocking chair with the pillow curved around your middle under your chest. Position your baby horizontally on top of the cushion in a safe and comfortable posture. It is just as practical for breastfeeding as for bottle feeding.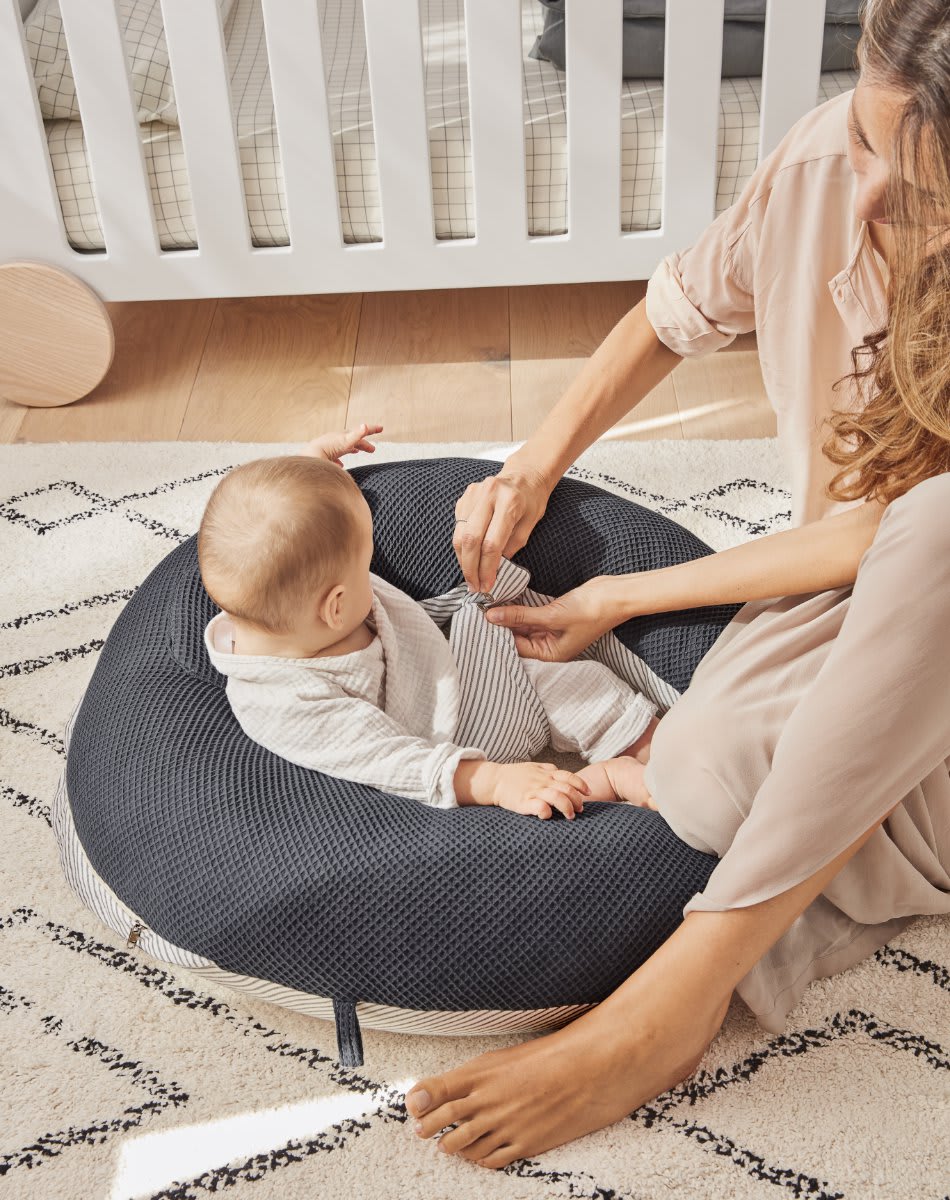 4.As a baby donut
This is an ideal way to use your pregnancy and nursing pillow when your baby is four to five months old.
Fasten each end of the pillow together and sit baby in the middle. Your baby will feel snug and relaxed in a comfortable position while their back remains protected. Being supported at the waist, there's no danger of your baby keeling over and they'll be able to observe and enjoy everything from the safety and comfort of the pillow.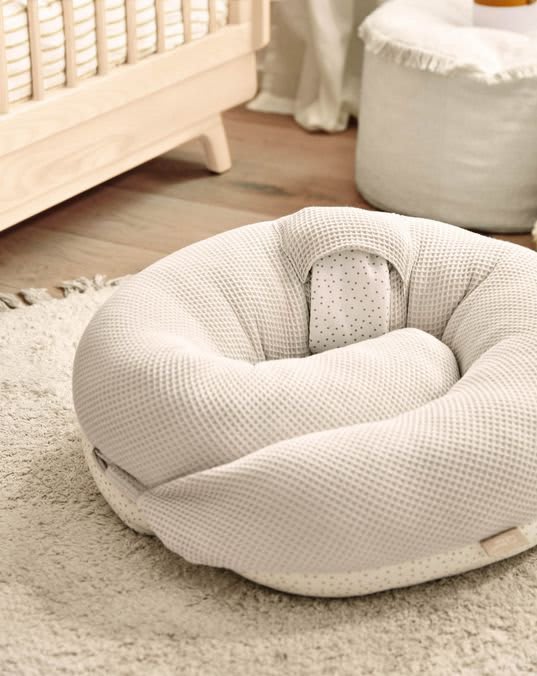 Why try our pregnancy and nursing pillow?
As you can see, we're big fans of this pillow. Want to know why? Here some of the benefits it offers:
- It helps you sleep better because you can get into more comfortable positions
- It helps you to relax
- It helps you maintain a good posture without straining your arms and shoulders when you breastfeed.
- It is a mum's best ally for pregnancy, feeding and for your baby's sleep.
An ideal pillow should:
- Be made from breathable fabric and 100% cotton
- Be easy to carry and store
- Come with a spare cover making it easy to wash
- Be functional, and have several different uses
All in all, a pregnancy and nursing pillow has so many advantages that once you try it, you'll wonder how you managed without it.
18 Jan 2021, 9:35 p.m.